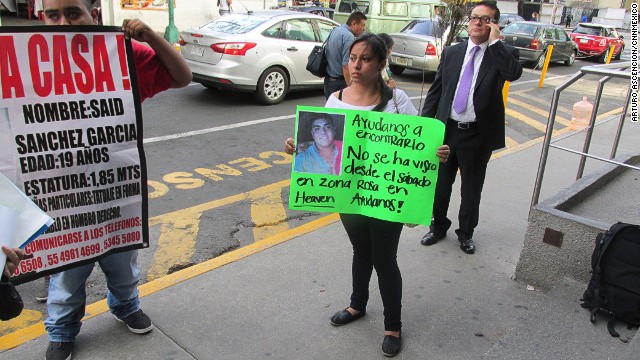 What happened to 12 young people who were forced at gunpoint into a van in Mexico City's popular Zona Rosa entertainment district on May 26?
The mystery has gripped nation
. Penelope Ramirez is a cousin of Jerzy Ortiz Ponce, who is one of the 12 missing people. She holds a sign with his picture during a gathering of family members in the Tepito area of Mexico City on May 31.
Maria Teresa Ramos, right, the grandmother of Jerzy Ortiz Ponce, is consoled by a neighbor in Mexico City on May 31.
Family members of the 12 missing hold signs on May 31 with the pictures on them and phrases such as "They have not been seen since Saturday at Zona Rosa in Heaven."
Family members of Jerzy Ortiz Ponce embrace one another while holding signs for the missing on May 31 in Mexico City.
Relatives of the 12 missing youth protest in front of the general attorney's office in Mexico City on May 31.
Relatives speak to media in front of the general attorney's office in Mexico City on May 31.
Families of missing haunted by mystery
Families of missing haunted by mystery
Families of missing haunted by mystery
Families of missing haunted by mystery
Families of missing haunted by mystery
Families of missing haunted by mystery
STORY HIGHLIGHTS
NEW: More than 26,000 people disappeared in six years
11 Mexican youths have been missing for more than a week
Family members say they were kidnapped from a nightclub
Investigators say there is no evidence of the incident
(CNN) -- They went missing in broad daylight -- forced into a van at gunpoint. Eleven young people, one only 16 years old, just vanished from Mexico City's popular Zona Rosa entertainment district. That's what their relatives say as they pressure officials to do more to help them.
It's a mystery that's hit hard in Mexico City, a metropolis considered relatively safe from the violence that torments other areas.
But police say there is just no evidence that anything actually happened.
Not all of the 11 people said to be involved knew each other, but most of them hail from the Tepito neighborhood, a place known for its rough character. That alone has added spice to an already sensational story, leading to speculation of whether gangs could be somehow involved.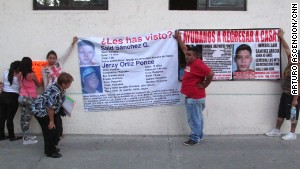 Relatives ask for information about what happened to their loved ones.
Right now, there's so very little to go on -- little but very different accounts from relatives and officials.
The youths were taken from the Heavens After nightclub on Sunday, May 26, between 10 a.m. and noon, family members say. They were forced into a van and kidnapped, they claim.
Investigators, however, say they've turned up nothing. No sign of forced entry into the nightclub. No fingerprints from the missing people on any of the bottles or glasses at the bar that would indicate they were even there.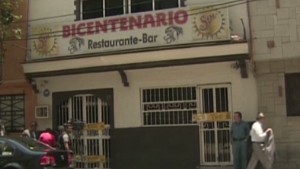 11 young people go missing from bar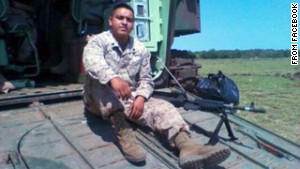 Reservist's wife: No news is good news
"In the case of the armed group, we don't have that confirmed," Mexico City Attorney General Rodolfo Rios said. As for a suspicious van, several were seen in the area at the time, he said, but did not elaborate.
What police did find were two computers, a USB memory stick, 12 psychotropic pills and 42 grams of marijuana. They have not said what connection, if any, any of these have to the missing.
The Zona Rosa, a tourism and entertainment district in Mexico City, remains a popular destination, even as it has earned a reputation as a risky place.
But the families of the missing say the truth is waiting to be uncovered.
"We have not lived since that day," said Maria Teresa Ramos, the grandmother of one of the missing, 16-year-old Jerzy Ortiz Ponce. "We need (the authorities) to tell us where they are, that they show us, if they want to put them in jail, put them there, but let us see them alive."
Ramos and other family members have made posters asking for information and have staged protests, demanding more action.
Kidnappings do happen in Mexico City, but a mass abduction like the one the families describe would be rare.
"No one is safe," Ramos said. "We don't have security in this city. They were taken alive and we want them back alive."
A center for missing persons in Mexico will distribute photos and information about the missing young people across the country.
A mass kidnapping would be a significant development because even through the years of drug cartel violence, the capital was a relatively safe place. Recently,however, there is evidence that infighting between local criminal groups is on the rise.
More than 26,000 people have gone missing in Mexico over the past six years as violence surged and the country's government cracked down on drug cartels, according to Mexico's Interior Ministry. Authorities don't have data on how many of the disappearances were connected with organized crime.
The 26,121 disappearances occurred during former President Felipe Calderon's six-year administration, which ended on December 1, when Enrique Pena Nieto assumed the presidency.
Amnesty International says disappearances have become commonplace because authorities have refused to tackle the issue head on.
In a briefing released Tuesday, the rights organization reported that a criminal inquiry was never opened in 40% of those 26,121 cases.
There have just been two recorded convictions for enforced disappearance in the federal system over the past six years, while there have been no convictions at the state level, Amnesty International said.
In the Zona Rosa, the Heaven After bar remains closed while the investigation continues. That closure is one of the very things that is known for sure in the case.
CNN's Rafael Romo and CNNMexico contributed to this report.