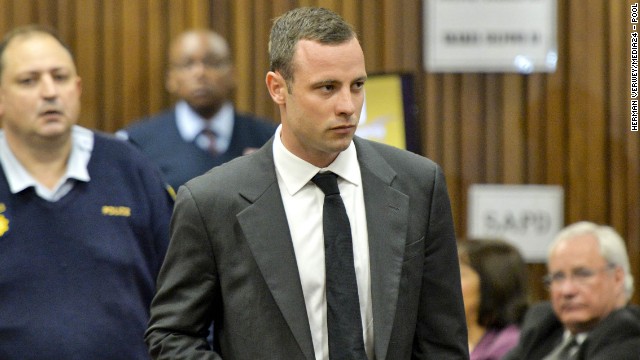 Oscar Pistorius appears in the North Gauteng High Court in Pretoria on Monday, March 3. South Africa's double amputee track star is accused of the murder of his girlfriend Reeva Steenkamp on February 14, 2013.
Pistorius won gold for the first time at the 2004 Athens Paralympics. He won the 200-meter final and set a new world record. The South African sprinter has been called the "Blade Runner" because of his carbon-fiber prosthetic legs.
Prosthetic legs stand on the ground as Pistorius coaches children in Manchester, England, in April 2006.
Pistorius competes in a 400-meter race in Berlin in June 2008.
Pistorius is seen in Rome during a race in July 2008.
Pistorius wins gold ahead of Americans Jerome Singleton, left, and Marlon Shirley, right, in the 100-meter T44 during the 2008 Beijing Paralympic Games.
Pistorius poses with his medals from the IPC Athletics World Championships in January 2011. He won three world titles there but lost the 100-meter T44 final to Singleton. It was his first loss in a race over 100 meters since the 2004 Paralympic Games.
Pistorius passes the baton to Ofentse Mogawane in a 4x400-meter relay race during the IAAF World Athletics Championships in Daegu, South Korea, in September 2011. Pistorius was the first double amputee athlete to compete at the World Athletics Championships.
Pistorius races in the men's 400 meters during the 2012 Olympic Games in London.
Pistorius competes in the London Olympics.
Pistorius carries the South African flag during the opening ceremony of the 2012 Paralympics in London.
Pistorius competes in a men's 400-meter T44 heat at the 2012 Paralympic Games.
Pistorius poses on the podium with his gold medal after winning the men's 400-meter T44 final at the 2012 Paralympic Games.
Pistorius receives his honorary doctorate from Strathclyde University in Glasgow, Scotland, in November 2012.
A picture taken on January 26, 2013, shows Pistorius and Steenkamp at Melrose Arch in Johannesburg.
Pistorius leaves the Boshkop police station with his face covered on February 14, 2013.
Pistorius, swamped by the press, leaves a Pretoria courtroom in June.
Photos: 'Blade Runner' Oscar Pistorius
'Blade Runner' Oscar Pistorius
'Blade Runner' Oscar Pistorius
'Blade Runner' Oscar Pistorius
'Blade Runner' Oscar Pistorius
'Blade Runner' Oscar Pistorius
'Blade Runner' Oscar Pistorius
'Blade Runner' Oscar Pistorius
'Blade Runner' Oscar Pistorius
'Blade Runner' Oscar Pistorius
'Blade Runner' Oscar Pistorius
'Blade Runner' Oscar Pistorius
'Blade Runner' Oscar Pistorius
'Blade Runner' Oscar Pistorius
'Blade Runner' Oscar Pistorius
'Blade Runner' Oscar Pistorius
Photos: 'Blade Runner' Oscar Pistorius
STORY HIGHLIGHTS
The court granted the prosecution's request to postpone the case until August 19
The Olympic track star is accused of premeditated murder in the death of his girlfriend
Pistorius has said he thought he was shooting at a burglar
Watch an Anderson Cooper special report "Pistorius: Brutal Murder Or Grave Mistake?" on CNN Friday, June 7 at 10 p.m. ET.
Pretoria, South Africa (CNN) -- During a swift pre-trial hearing Tuesday, a South African judge delayed Oscar Pistorius' murder case for two months -- and warned that misconduct in the media could delay the process even longer.
The hearing in Pretoria lasted only about 10 minutes. The magistrate granted the prosecution's request to postpone the case until August 19 to allow for more time for the investigation.
The judge addressed concerns Tuesday about the "sanctity of judicial processes." He said there appears to be a trial by media, which could result in contempt of court.
The judge's comments came days after photos of the bloody scene from Pistorius' home were leaked to the media.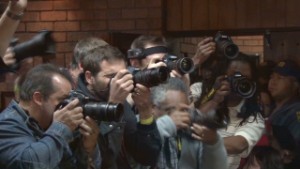 Pistorius judge warns of 'trial by media'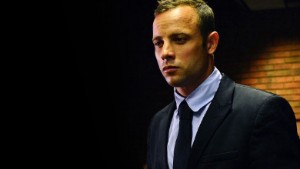 Legacy of Pistorius on trial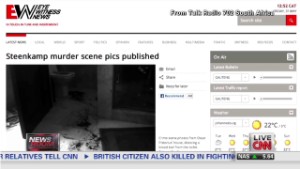 Steenkamp crime scene pictures published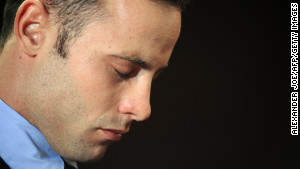 Exclusive: The anguish of Oscar Pistorius
The Olympic and Paralympic track star made his first public appearance in months during the hearing Tuesday. The judge ordered Pistorius re-released on the same bail conditions he had before.
The double-amputee sprinter is charged with premeditated murder for killing Reeva Steenkamp, a model and law school graduate, on Valentine's Day.
The date for the murder trial could be announced on August 19 -- which, incidentally, would have been Steenkamp's 30th birthday.
No one disputes that Pistorius killed his girlfriend; the point of debate is whether he intended to kill her.
Pistorius has said he thought an intruder was inside his house. He said he ran on his stumps to the bathroom, where he shot through a door four times. It was only upon returning to his bedroom, Pistorius said, that he realized Steenkamp was not in bed and that she was actually the one in the bathroom.
But prosecutors said the act was a premeditated murder -- that Pistorius had an argument with Steenkamp, put on his prosthetic legs, walked to the bathroom, and shot through the door, intentionally killing his girlfriend.
The high-profile case against the Olympic athlete has strained the nerves and patience of some South Africans.
"They've had so much time to prepare the case against Oscar, and now we are expecting nothing more than a postponement," Gabi Zaharieva said shortly before the hearing. "They really have to get going on this."
CNN Exclusive: Photos show Steenkamp's transformation
Taking refuge in uncle's house
Pistorius has been living at his uncle's house in Pretoria for the past three months. He has grown a beard because he doesn't want to be recognized and has surrounded himself with photos of Reeva Steenkamp, his uncle said.
"He's got photos in his room, photos all over the place," Arnold Pistorius told CNN's Robyn Curnow. "He's housebound, you know. He doesn't go out in public places."
Arnold Pistorius described the his nephew's grief as unimaginable.
"What can you say if the person you love the most dies, and you were the instrument? How would you feel? It's unthinkable."
Trouble with the investigation
The police investigation into the killing has been beset by problems and scandals since the start.
Hilton Botha, the original lead investigator, admitted during Pistorius' bail hearing that police had failed to wear protective shoe covers at the crime scene because they had run out of them, and that it was possible evidence had been damaged as a result.
Botha also drew audible gasps from the packed courtroom when he testified that testosterone had been found at Pistorius' house, before being forced to admit that he hadn't actually read the full name of the substance. The sprinter's lawyers testified that the substance was an herbal remedy.
The Paralympian's lawyers also got Botha to acknowledge that investigators had failed to collect any evidence that counters Pistorius' argument that he mistakenly shot Steenkamp.
But police spokesman Phuti Setati said authorities are confident Pistorius will be convicted.
"Nothing will distract the detectives from the case. They will remain on course to make sure that they secure a murder conviction."
If convicted of premeditated murder, Pistorius could face life in prison -- which in practice typically amounts to 25 years, unless someone can prove extraordinary circumstances.
But even if a judge finds him not guilty of premeditated murder, he could still face a charge of culpable homicide, which is based on negligence. The punishment for culpable homicide is at the court's discretion.
Not everyone surprised by Pistorius' fall from grace
CNN's Robin Curnow reported from Pretoria; Holly Yan wrote from Atlanta. CNN's Nkepile Mabuse, Nick Thompson, Hamilton Wende, Susannah Cullinane and Kim Norgaard contributed to this report.