STORY HIGHLIGHTS
There are more than 40 types of the human papillomavirus
HPV can cause genital warts and several types of cancer, including throat cancers
The CDC recommends all boys and girls receive the HPV vaccine
Read a version of this story in Arabic.
(CNN) -- Actor Michael Douglas made headlines on Monday after telling The Guardian that his throat cancer may have been caused by the human papillomavirus transmitted through oral sex.
The link between oral sex, HPV and cancer has been receiving more attention in recent years.
HPV is a virus that's transmitted through sexual contact -- genital or oral. There are more than 40 types, according to the Centers for Disease Control and Prevention, and approximately 79 million Americans are currently infected. Most people have no symptoms.
"HPV is so common that nearly all sexually active men and women will get at least one type of HPV at some point in their lives," the CDC's website states. "In most cases, the virus goes away and it does not lead to any health problems. There is no certain way to know which people infected with HPV will go on to develop cancer."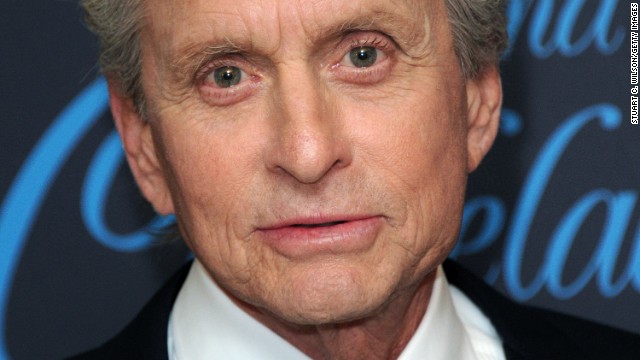 Award-winning actor Michael Douglas has been in the spotlight for much of his life. Take a look at his life and career.
His father, actor Kirk Douglas, sits with his brother, Joel and Michael, at then-Idlewild Airport, in 1955. Michael is the eldest son.
Douglass takes a break in the production of director David Miller's film, "Hail, Hero!" The 1969 movie was Douglas's first starring role.
From 1972 to 1976, Douglas starred in the television series, "Streets of San Francisco." Here, he is on set with co-star Karl Malden.
Douglas peers out of the window of a car as Inspector Steve Keller on "Streets of San Francisco."
From left, producer Michael Douglas, director Milos Forman, actress Louise Fletcher, actor Jack Nicholson and producer Saul Zaentz, hold Oscars at the 43th Academy Awards for the 1975 film, "One Flew Over the Cuckoo's Nest." Douglas has been nominated for and won two Academy Awards.
Douglas attends the 32nd Cannes Film Festival in May 1979.
A year after winning best actor for his role in "Wall Street," Douglas attends the 1989 Swifty Lazar Oscar Party at Spago in West Hollywood, California.
Douglas attends a ceremony for Jack Nicholson's American Film Institute 1994 Life Achievement Award at Beverly Hilton Hotel in Beverly Hills, California.
In 1997, the famed actor adds his handprints and footprints to the Hollywood Walk of Fame in California.
Douglas and Catherine Zeta-Jones attend an anniversary party for "Saturday Night Live" in 1999. On November 18, 2000, the couple married.
At the premiere of "It Runs In The Family," in April 2003, Douglas and his father, actor Kirk Douglas, left, embrace at the Bruin Theater in Los Angeles.
A poster of the actor is pictured on the opening day of the 2004 International Cannes Film Festival in France.
A bearded Douglas presents the award for Outstanding Film - Wide Release at the 2006 GLAAD Media Awards in New York City. In August 2010, he was diagnosed with throat cancer and began eight weeks of chemotherapy and radiation to treat a Stage 4 cancerous tumor.
British-born actress Zeta-Jones, right, arrives with Douglas and their children Dylan, left, and Carys in 2011 at Buckingham Palace in London. In January, Douglas announced in a "Today Show" interview that his cancerous tumor is gone.
Actors Matt Damon, left, and Michael Douglas attend the "Behind The Candelabra" premiere during the 2013 Annual Cannes Film Festival in France. Douglas starred as Liberace in the Steven Soderbergh-directed TV movie, which is based on Scott Thorson's 1988 autobiographical novel, "Behind the Candelabra: My Life With Liberace."
The film is Douglas' first role since announcing he "beat" throat cancer in January 2011. As he told EW, "It was great to get back. It gave me a new appreciation for what I do, taking advantage of it."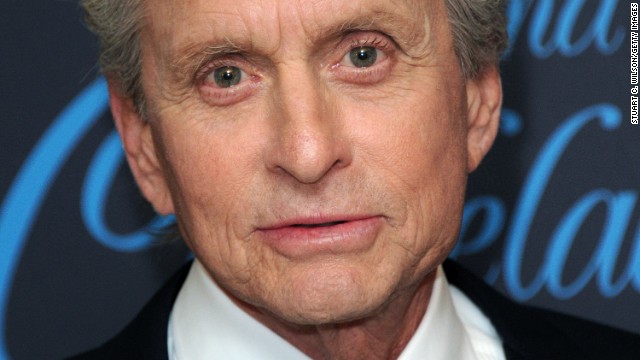 Scenes from Michael Douglas' life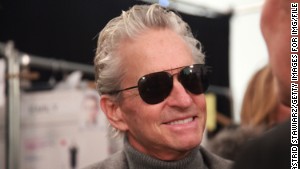 Actor: STD might have caused my cancer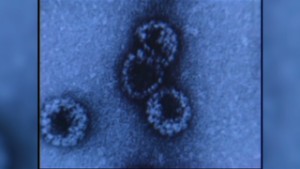 HPV vaccines and sexual behavior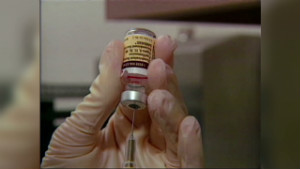 New HPV recommendations
Douglas' publicist told CNN that the actor did not intend to point to HPV as the sole cause of his throat cancer, but was suggesting it as one possible cause.
Did oral sex bring about Michael Douglas' cancer diagnosis? Not exactly
HPV is thought to cause 1,700 oropharyngeal, or throat, cancers in women and 6,700 oropharyngeal cancers in men each year, according to the CDC. Tobacco and alcohol use may play a role in who develops cancer from the virus, the government agency notes.
A 2011 study found that the proportion of oropharyngeal cancers related to HPV increased from 16.3% to 71.7% between 1984 and 2004. Data presented that same year at the American Association for the Advancement of Science annual meeting suggested HPV was overtaking tobacco as the leading cause of oral cancers in Americans under the age of 50.
The virus is transmissible regardless of whether the sexual contact is heterosexual or homosexual.
Approximately 42,000 people in the United States will be newly diagnosed with oral cancer in 2013, according to the Oral Cancer Foundation. This includes neck, mouth and throat cancers. When they're found early, oral cancers have an 80 to 90% survival rate, the foundation says.
"Patients with HPV-positive cancers have better survival rates," Dr. Anil Chaturvedi of the National Cancer Institute told CNN in 2011. "The precise reasons for the survival benefits are not clear, but tumors in HPV-positive patients tend to have less genetic damage. Because of that, they are more responsive to cancer therapies like radiation treatment."
The CDC and the American Academy of Pediatrics recommend both boys and girls get the HPV vaccine between the ages of 11 and 12. Doctors say the vaccine is most effective if administered before a child becomes sexually active.
HPV has also been linked to cervical cancer, penile cancer and anal cancer, according to the CDC. The HPV vaccine prevents the most common types of the virus. There are two approved for use in the United States: Gardasil and Cervarix.
Of course, HPV is not the only danger of having unprotected oral sex. Sexually transmitted diseases like herpes, syphilis, gonorrhea and HIV can be also be spread through the act.
To stay safe, the CDC recommends always using a condom and getting tested regularly.
"The good news is that all STIs are preventable and most are curable," writes Gail Bolan, the CDC's director of STD prevention division. "But, because most STIs have no symptoms, testing is the necessary first step to treatment."