Celebs caught on the mic
updated 8:26 AM EDT, Fri May 31, 2013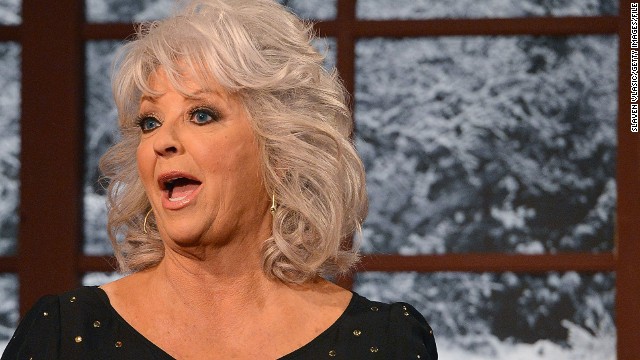 Celebrity chef Paula Deen apologized
Friday, June 21, for "the wrong that I've done," a move that follows revelations this week that she admitted to using a racial epithet in the past. Deen's video statement followed reports that she acknowledged in a lawsuit deposition to using the "N word," but denied telling racial jokes.
some serious backlash
after his disappointment over voting on the show resulted in his uttering "I hate this country." He released a statement trying to clarify what he meant and saying that he was frustrated.
Adam Levine learned the hard way that you have to watch it before you speak. "The Voice" judge found himself facing
Politicians have to deal with this type of thing all of the time and President Barack Obama is no exception. After Kanye West interrupted Taylor Swift at the MTV Awards in 2009,
Madonna was on her best behavior at 'W.E.' press conference during the 2011 Toronto International Film Festival. But at the Venice Film Festival that same year she
his Weight Watchers endorsement deal was a "scam."
The company saw the humor in it and
released a statement
saying "We love Charles for the same reason everyone loves Charles, he's unfiltered."
Charles Barkley, seen here at the 2010 NBA All-Star Weekend in Dallas, got caught on a hot mic while covering a basketball game for TNT saying that
"Seinfeld" star Michael Richards found himself in a whirl of bad publicity in 2006 after he screamed racial epithets at audience members during his comedy show at The Laugh Factory in Los Angeles. He later apologized.
He later told CNN
he didn't realize his microphone was on.
The Rev. Jesse Jackson was waiting to act as a pundit on a news show in 2008 when he was heard saying he'd like to cut off a particular portion of President Obama's body.
Celebs caught on the mic
Celebs caught on the mic
Celebs caught on the mic
Celebs caught on the mic
Celebs caught on the mic
Celebs caught on the mic
Celebs caught on the mic
Celebs caught on the mic
Celebs caught on the mic