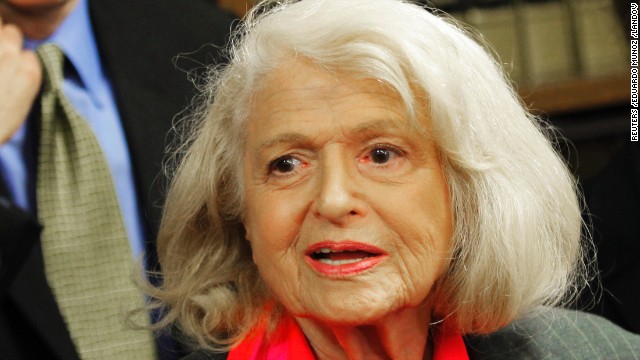 Edith Windsor is leading the campaign to erase the Defense of Marriage Act, which prohibits the federal government from recognizing same-sex marriages. On Wednesday, the Supreme Court heard oral arguments on her suit, which she filed after she had to pay $363,000 in estate taxes after her female partner died because the federal government didn't recognize their marriage.
Windsor, 83, arrives at the Supreme Court on Wednesday, March 27, in Washington. The Supreme Court heard arguments in the case of Edith Schlain Windsor, in Her Capacity as Executor of the Estate of Thea Clara Spyer, Petitioner v. United States, the second case about same-sex marriage this week.
Windsor lost her spouse, Thea Clara Spyer, in 2009. They had been together for 40 years.
Spyer, left, and Windsor met in 1965 at a restaurant in New York's Greenwich Village. At the time, Windsor was working as a programmer for IBM, and Spyer was a psychologist.
Spyer proposed to Windsor in 1967 with a round diamond pin. However, a legal union seemed out of the question.
A year after their wedding, Windsor and Spyer, pictured, purchased a house together in Southampton, according to an NYU Alumni Magazine story.
After Spyer was diagnosed with multiple sclerosis, Windsor halted her work as a gay rights activist to care for her partner.
Spyer proposed to Windsor again after hearing that she had only a year to live, and they married again in 2007 in Toronto. Pictured, Windsor and Spyer at a gathering in May 2005.
Even though New York courts ruled that "foreign same-sex marriages" should be recognized in 2009, Windsor was billed $363,053 in estate taxes after Spyer died that year. Windsor file suit. Here, after a hearing at the 2nd U.S. Circuit Court of Appeals in New York on September 27.
Sen. Kirsten Gillibrand of New York speaking with Windsor before a news conference, and 16 other Democrats introduced a bill to repeal the Defense of Marriage Act in 2011.
Edith Windsor's fight for recognition
Edith Windsor's fight for recognition
Edith Windsor's fight for recognition
Photos: Edith Windsor's fight for recognition
Edith Windsor's fight for recognition
Edith Windsor's fight for recognition
Edith Windsor's fight for recognition
Edith Windsor's fight for recognition
Edith Windsor's fight for recognition
Edith Windsor's fight for recognition
STORY HIGHLIGHTS
No hints how justices might rule in two big cases this month
Familiarity with terminology can help gauge expectations -- thinking big or small
The justices are working separately in their chambers, trying to forge opinions
Lawyers and blogs wage war of words
Washington (CNN) -- There are no hints and trying to predict an outcome is a slippery slope. But for those anxiously awaiting a Supreme Court decision on same-sex marriage -- arguably its biggest issue this term -- knowing potential scenarios is key.
Familiarity with legal terminology, like "DIG" or "standing" also can help prepare both sides to gauge expectations -- thinking really big or really small -- when rulings on two cases are issued this month.
This is especially true in the petition from California over a voter-approved ban on gays and lesbians marrying.
"The court has several ways to decide this case -- from a very broad, sweeping conclusion with respect to the rights of our citizens in this country, to a narrower ruling that would be limited basically to California," attorney Theodore Olson told CNN.
He argued on behalf of homosexual couples before the high court in March.
The justices are working separately in their chambers, trying to forge opinions on same-sex marriage and more than two dozen other cases.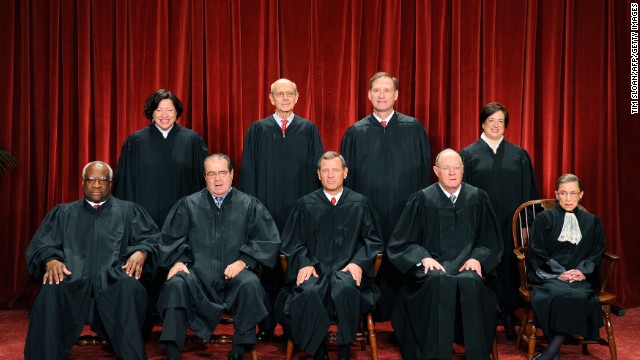 The justices of the U.S. Supreme Court sit for their official photograph on October 8, 2010, at the Supreme Court. Front row, from left: Clarence Thomas, Antonin Scalia, Chief Justice John G. Roberts, Anthony M. Kennedy and Ruth Bader Ginsburg. Back row, from left: Sonia Sotomayor, Stephen Breyer, Samuel Alito Jr. and Elena Kagan.
In 2005, Chief Justice John G. Roberts was nominated by President George W. Bush to succeed Justice Sandra Day O'Connor as an associate justice. After Chief Justice William Rehnquist died, however, Bush named Roberts to the chief justice post. The court has moved to the right during his tenure, although Roberts supplied the key vote to uphold President Barack Obama's Affordable Care Act.
Justice Antonin Scalia was appointed by President Ronald Reagan in 1986 to fill the seat vacated by Justice William Rehnquist when he was elevated to chief justice. A constitutional originalist -- and a colorful orator -- Scalia is a member of the court's conservative wing. He is currently the court's longest-serving justice.
Justice Anthony M. Kennedy was appointed to the court by President Ronald Reagan in 1988. He is a conservative justice but has provided crucial swing votes in many cases, writing the majority opinion, for example, in Lawrence v. Texas, which struck down that state's sodomy law.
Justice Clarence Thomas is the second African-American to serve on the court, succeeding Justice Thurgood Marshall when he was appointed by President George H. W. Bush in 1991. He is a conservative, a strict constructionist who supports states' rights.
Justice Ruth Bader Ginsburg is the second woman to serve on the Supreme Court. Appointed by President Bill Clinton in 1993, she is a strong voice in the court's liberal minority.
Justice Stephen G. Breyer was appointed to the court in 1994 by President Bill Clinton. He is considered a member of the court's liberal minority.
Justice Samuel A. Alito Jr. was appointed by President George W. Bush in 2006 and is known as one of the most conservative justices to serve on the court in modern times.
Justice Sonia Sotomayor is the court's first Hispanic and third female justice. She was appointed by President Barack Obama in 2009 and is regarded as a resolutely liberal member of the court.
Justice Elena Kagan is the fourth female justice and a member of the court's liberal wing. She was appointed in 2010, at the age of 50, by President Barack Obama and is the court's youngest member.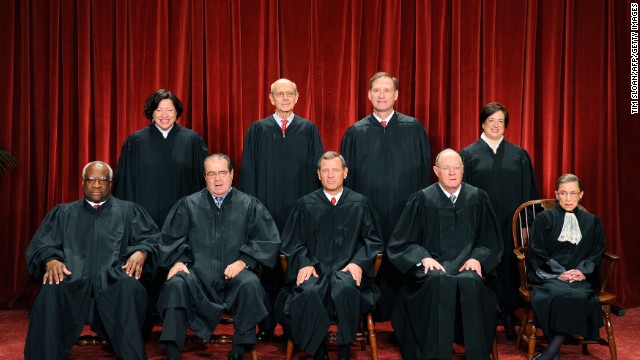 Photos: Today's Supreme Court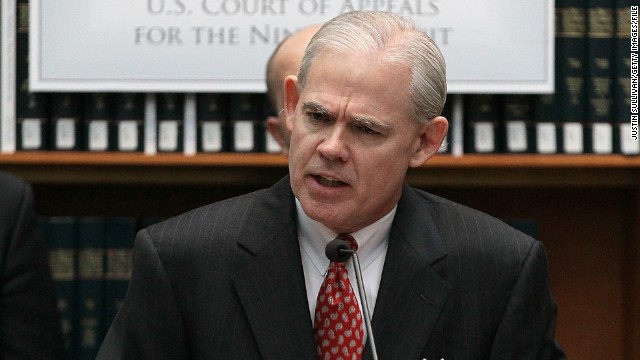 Charles Cooper is the lead attorney for proponents of Proposition 8, California's voter-approved ban on same-sex marriage. The U.S. Supreme Court is taking up the issue of same-sex marriage in two momentous cases on Tuesday, March 26, and Wednesday, March 27. In the California one, the court will be asked to decide whether same-sex couples have a right to marry despite the passage of a state referendum against it. In the other, the parties will argue over the Defense of Marriage Act, which forbids the recognition of same-sex marriages nationwide and bars married gay and lesbian couples from receiving federal benefits.
Theodore Olson is an attorney for opponents of California's Proposition 8, a referendum that revoked the right of same-sex couples to wed after the state's high court previously allowed it.
U.S. Solicitor General Donald B. Verrilli Jr. will briefly argue on behalf of the Obama administration in opposition to Proposition 8. The administration has filed a brief with the high court formally expressing its support for same-sex marriage in California.
Paul Katami, left, and Jeff Zarrillo of Burbank, California, are plaintiffs in the monumental fight that tests the generations-old concept of marriage. There are an estimated 120,000 legally married same-sex couples in the United States.
The other plaintiffs in the Hollingsworth v. Perry case are Kris Perry, right, and Sandy Stier of Berkeley, California. The parents of four boys, the couple equate their cause to the civil rights struggles of a half-century ago.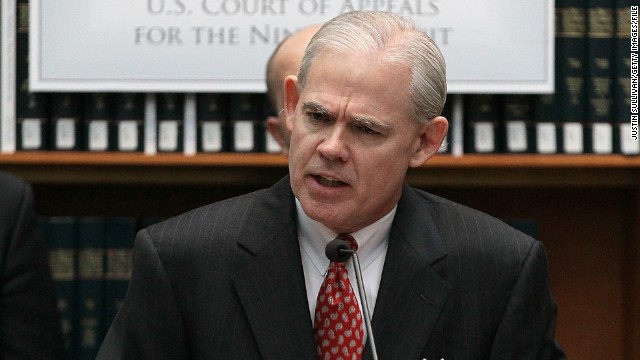 Photos: Players in Proposition 8 case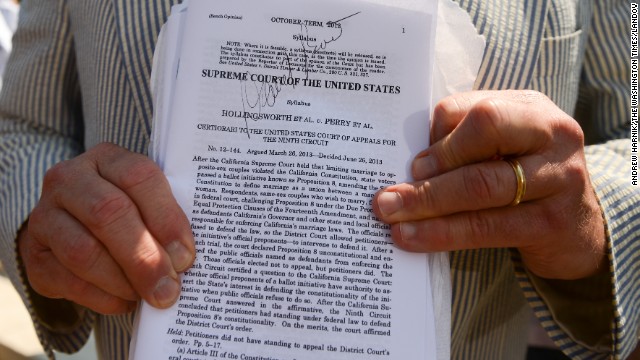 Hollingsworth v. Perry (2013): The Supreme Court dismissed an appeal over California's Proposition 8 on jurisdictional grounds. The voter-approved ballot measure barring same-sex marriage was not defended by state officials, but rather a private party. This ruling cleared the way for same-sex marriage in California to resume, but left open-ended the legal language of 35 other states barring same-sex marriage. Take a look at other important cases decided by the high court.
United States v. Windsor (2013): When her wife died in 2009, Edith Windsor, 84, was forced to pay hundreds of thousands of dollars in estate taxes because her marriage was not recognized by the federal government's Defense of Marriage Act of 1996. The Supreme Court struck down the part of the law which denied legally marriage same-sex couples the same federal benefits provided to heterosexual spouses.
National Federation of Independent Business v. Sebelius (2012): The Supreme Court upheld most of the Affordable Care Act, the Obama administration's health care reform law, on June 28, 2012. The decision determined how hundreds of millions of Americans will receive health care.
Citizens United v. Federal Election Commission (2010): Activists rally in February 2012 to urge the Supreme Court to overturn its decision that fundamentally changed campaign finance law by allowing corporations and unions to contribute unlimited funds to political action committees not affiliated with a candidate.
Texas v. Johnson (1989): The Supreme Court overturned the decision that convicted Gregory Lee Johnson of desecrating a venerated object after he set an American flag on fire during a protest. The court ruled that Johnson (at right with his lawyer, William Kunstler) was protected under the First Amendment right to freedom of speech.
United States v. Nixon (1974): When President Richard Nixon claimed executive privilege over taped conversations regarding the Watergate scandal, the Supreme Court ruled that he had to turn over the tapes and other documents. The ruling set a precedent limiting the power of the president of the United States.
Roe v. Wade (1973): Norma McCorvey, identified as "Jane Roe," sued Dallas County District Attorney Henry Wade over a law that made it a felony to have an abortion unless the life of the mother was in danger. The court agreed with Roe and overruled any laws that made abortion illegal in the first trimester. Here, McCorvey, left, stands with her attorney Gloria Allred in 1989.
Miranda v. Arizona (1966): Ernesto Miranda confessed to a crime without the police informing him of his right to an attorney or right against self-incrimination. His attorney argued in court that the confession should have been inadmissible, and in 1966, the Supreme Court agreed. The term "Miranda rights" has been used since.
Gideon v. Wainwright (1963): The Supreme Court overturned the burglary conviction of Clarence Earl Gideon after he wrote to the court from his prison cell, explaining he was denied the right to an attorney at his 1961 trial.
Mapp v. Ohio (1961): The Supreme Court overturned the conviction of Dollree Mapp because the evidence collected against her was obtained during an illegal search. The ruling re-evaluated the Fourth Amendment, which protects citizens against unreasonable searches and seizures.
Brown v. Board of Education (1954): Nathaniel Steward recites his lesson surrounded by white classmates at the Saint-Dominique School in Washington. In Brown v. Board of Education, the Supreme Court ruled that it was unconstitutional to separate students based on race.
Korematsu v. United States (1944): Fred Korematsu, a Japanese-American man, was arrested after authorities found out that he claimed to be a Mexican-American to avoid an internment camp during World War II. The court ruled that the rights of an individual were not as important as the need to protect the country during wartime. In 1998, President Bill Clinton awarded Korematsu the Presidential Medal of Freedom.
Plessy v. Ferguson (1896): Homer Plessy was arrested when he refused to leave a whites-only segregated train car, claiming he was 7/8 white and only 1/8 black. The Supreme Court ruled that "separate but equal" facilities for blacks were constitutional, which remained the rule until Brown v. Board of Education in 1954.
Dred Scott v. Sandford (1857): When Dred Scott asked a circuit court to reward him his freedom after moving to a free state, the Supreme Court ruled that Congress didn't have the right to prohibit slavery and, further, that those of African-American descent were not protected by the Constitution.
Gibbons v. Ogden (1824): This was the first case to establish Congress' power to regulate interstate commerce. The ruling signaled a shift in power from the states to the federal government. Aaron Ogden, seen here, was given exclusive permission from the state of New York to navigate the waters between New York and certain New Jersey ports. When Ogden brought a lawsuit against Thomas Gibbons for operating steamships in his waters, the Supreme Court sided with Gibbons.
McCulloch v. Maryland (1819): In response to the federal government's controversial decision to institute a national bank in the state, Maryland tried to tax the bank out of business. When a federal bank cashier, James W. McCulloch, refused to pay the taxes, the state of Maryland filed charges against him. In McCulloch v. Maryland, the Supreme Court ruled that chartering a bank was an implied power of the Constitution. The first national bank, pictured, was created by Congress in 1791 in Philadelphia.
Marbury v. Madison (1803): When Secretary of State James Madison, seen here, tried to stop Federal loyalists from being appointed to judicial positions, he was sued by William Marbury. Marbury was one of former President John Adams' appointees, and the court decided that although he had a right to the position, the court couldn't enforce his appointment. The case defined the boundaries of the executive and judicial branches of government.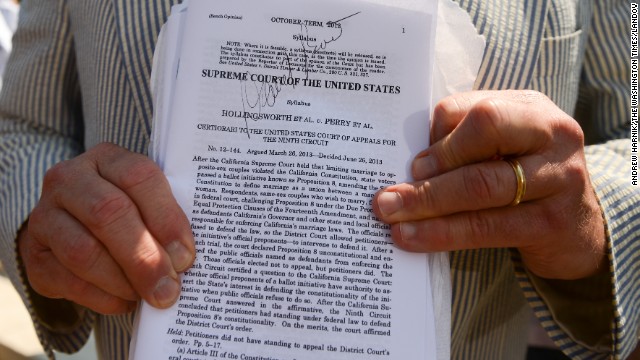 Photos: Supreme Court cases that changed America
Ten states now allow gays and lesbians to legally wed: Connecticut, Iowa, Maine, Maryland, Massachusetts, New Hampshire, New York, Rhode Island, Vermont, and Washington, as well as the District of Columbia. Delaware and Minnesota's recently passed laws take effect this summer.
A summary of major upcoming Supreme Court decisions
'DIG' or 'standing'
It is estimated about 120,000 legally married homosexual couples live in the United States.
There is division within the ranks of both sides about whether the high court will or even should issue a sea-change ruling on the constitutional "equal protection" question.
Some activists and politicians -- even some justices -- think the elected branches may be in a better position to drive the same-sex marriage issue, not the courts.
"For those hoping the Supreme Court will say there is a broad right for same-sex couples to be married, they're likely to be disappointed," said Thomas Goldstein, SCOTUSblog.com publisher and a Washington lawyer.
"In the end, probably the wording of the decision will give more momentum to those states that are recognizing those rights but it won't force them to do so."
Two marriage cases are before the court:
One involves an appeal of the Defense of Marriage Act, which was approved by Congress in 1996 and defines marriage as that between a man and a women. It says in part that legally married same-sex couples cannot enjoy the range of financial and other benefits enjoyed by heterosexual married couples.
Edie Windsor, an 84-year-old New York woman, is the key plaintiff. She was forced to pay extra estate taxes when her longtime spouse, Thea Spyer, died.
The second involves the California ban or Proposition 8.
The court has set itself up to "punt" on both Proposition 8 and defense of marriage, avoiding for now consideration of the constitutional questions.
This legal letdown could turn on "standing," or the legal authority or eligibility to make the case.
California's governor has refused to defend Proposition 8 in court, leaving a coalition of private groups to step in before the courts.
Can they establish a legitimate "harm" to satisfy court scrutiny?
The justices could also "DIG" it -- or have the case "dismissed as improvidently granted." Basically, the justices would be saying they should not have taken the appeal in the first place.
"If the issue is letting the states experiment and letting the society have more time to figure out its direction, why is taking a case now the answer?" Justice Sonia Sotomayor asked at March oral arguments.
Some of her conservative colleagues seemed to agree as well.
Whether on standing or "DIG" grounds, the differences are important.
"'Digging" would likely mean lower court rulings striking down Proposition 8 would hold, allowing California gay and lesbian couples to marry if they choose. How quickly that would happen is unclear if further legal challenges are filed.
But a "standing" ruling would likely nullify everything, perhaps forcing both sides to start all over again in the lower courts, and limiting the reach of gay marriage to perhaps only a few California counties.
High court poised for a month of high-stakes rulings
Multiple options for ruling
Another likely statewide referendum next year could preempt the legal battles and finally settle the matter, at least in that state.
Recent polls show growing support for same-sex marriage in California, a trend reflected nationwide.
So, the court really has four options to rule on Proposition 8 and same-sex marriage supporters believe in each scenario, they would win.
Lawyers for the two couples at the center of the fight are cautiously optimistic, with the emphasis on "cautiously."
"Trying to read too much into to those questions is a risky proposition," attorney David Boies told CNN. "The court is exploring all four of these options."
But backers of Proposition 8 think the court will want to stay of the political fight, and allow the measure to stand, at least for now.
"A victory for us means to issue returns to the people, to the legislatures, and to the elected representatives -- where this debate belongs," said Charles Cooper, the lawyer who argued at the Supreme Court for Proposition 8.
The federal law, DOMA, has its own sticky procedural questions.
President Barack Obama now believes the federal law is unconstitutional, and has refused to defend it in court.
Traditionally that role would fall to the solicitor general's office. That executive refusal raised the question of whether any party could now rightfully step in and defend the law -- the idea being in any such fight you need opposing sides with a valid stake in the outcome.
Congressional Republicans, operating officially as the Bipartisan Legal Advisory Group of the U.S. House of Representatives, took over the role normally filled by the Justice Department.
"Without the House's participation," said attorney Paul Clement, representing House leaders, "it is hard to see how there is any case or controversy here at all. Both Ms. Windsor and the executive [branch] agree that DOMA is unconstitutional and that Ms. Windsor was entitled to a [tax] refund. And the lower courts granted them all the relief they requested. Only the House's intervention provides the adverseness that Article III [federal court jurisdiction] demands."
War of words
The court could dismiss that case on standing grounds, but most legal analysts see a more substantive ruling on the merits.
Confusing enough? Legal experts, government and private lawyers, and the blogosphere have been waging a war of words in recent months, expressing varying amounts of certainty of what the court will do when deciding those questions.
But inside the court, there are no hints. It is familiar refrain among its nine members over the Washington parlor game of guessing the outcomes: "At the Supreme Court, those who know, don't talk. And those who talk, don't know."