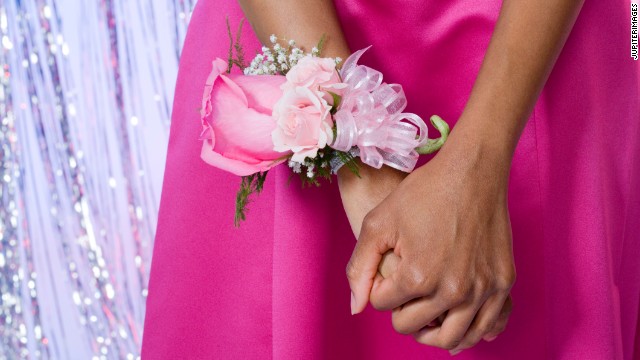 Take a look at the following images from iReporters in prom attire from different eras--some are with friends, some with a date, but they all look like they're having fun!
Sandra O'Hare
works at a high school in Bardstown, Kentucky, and says she's seen students show up in creative limos and even a chandelier-adorned tobacco wagon, but never on a camel like Clint Wimsett and Angela Vittitow.
2010: Hummer SUV? That's so last century.
Morgan Loux
just wanted to do "one traditional high school thing" before she graduated, so she and her best friend, Amy, went to the prom. She says, "The dress was a fantastic pick because it made me feel like a princess after all of the years of feeling like a brooding adolescent."
2008:
Megan Mavis
liked her prom date, Ryan, so much, she married him in a Las Vegas courthouse that very night, before he went off to boot camp. She says, "We are looking forward to our 10-year anniversary party, but this time, there's no secret. We're in love and we want everyone to celebrate with us!"
2002:
Deanne Goodman
, in lavender, still really likes her dress, even though she says it's outdated by more than a decade. The friendships with those in the picture haven't faded away either.
2000:
Elizabeth Jacobson Brainard
fessed up, "I am the one in the hideous pink dress! I have no idea what I was thinking when I bought this dress, considering I was a tomboy and (it) was princess to the extreme! My college friends actually found this dress and made a big joke out of it for the next four years (wearing it at Halloween, in costume contests etc.). I had a girl borrow it to impersonate Princess Peach in a costume contest and (she)won."
1999:
Martrese White
describes fashion styles of the 1980s as "hideous" now, but is and was proud of all the accessories and creations she made at the time, especially this prom dress. Even her date's bow tie and cummerbund were made from the turquoise fabric of her dress, which she still has.
1986:
1986: White's grandmother was a seamstress at a now-closed Bonwit Teller department store. "I came up with the design, she directed me with my execution. I also crafted a matching handbag, gloves, and made rosettes for my shoes. In hindsight, I was a mash-up of Scarlett O'Hara and Ziggy Stardust, but at the time, I felt spec-TAC-u-lar."
Melissa Schmalenberger
knew the first time she laid eyes on Ray Ridl that she wanted to go with him to the prom. She says of her now-husband, "We have three boys and I just can't imagine how different my life would be if I hadn't been in the right place at the right time!"
1986:
Patty Sullivan
says her perspective on the 1970s sense of style changed over time. "I loved it at the time, but years later I laughed along with my sisters at some of the clothes we wore. I think the style has endured. All styles seem to come back around."
1972:
Ann Riles
says, "Mom and I designed and made an outfit for me to wear. Apricot crepe halter top and wide pants. It was the late '60s and pants for formal were just coming in. My accessories included white gloves and white beaded handbag, white slingback shoes, and pearls. Two tons of hairspray helped my rag-curl ringlets to stay in. Carefully applied makeup was a treat, because I was not allowed to wear makeup at the age of 16."
1969:
1968:
Patricia Helen Hill
and her future husband, Bob, went to the Westwood High School prom in Winnipeg, Manitoba. "My mother actually made the dress and it was very heavy," she said, "more like drapery material." She changed out of the dress after the dance and went on a riverboat cruise. "Everyone at the prom was invited!" she said.
Susan Train
says: "The senior prom was a really big deal after four years of Catholic school uniforms; it was our night to shine. The hairstyles were up, the flowers were especially picked to go with the gowns and the white dinner jackets -- everyone was so beautiful and handsome that night. We wore white gloves and matching shoes -- every detail was thought out and selected for this special evening."
1966:
Your photos: Evolution of prom style
Your photos: Evolution of prom style
Your photos: Evolution of prom style
Your photos: Evolution of prom style
Your photos: Evolution of prom style
Your photos: Evolution of prom style
Your photos: Evolution of prom style
Your photos: Evolution of prom style
Your photos: Evolution of prom style
Your photos: Evolution of prom style
Your photos: Evolution of prom style
Your photos: Evolution of prom style
Your photos: Evolution of prom style
STORY HIGHLIGHTS
Back in the 1990s, CNN's Kat Kinsman was an awkward teen with no date to the prom
Kinsman thought about not attending but decided to take a chance and go anyway
School faculty tried to discourage her but she forged ahead and attended solo
The decision was a boost to her confidence and helped her navigate other social situations
Editor's note: In 1990, Eatocracy's Kat Kinsman didn't have a date to her senior prom. Only opposite-sex couples were allowed to buy tickets, so she couldn't just pair up with a friend. She was terrified to go without a date, but decided she'd take a leap of faith. Here's the pep talk she wishes she could have given herself more than 20 years ago.
(CNN) -- Dear 17-year-old self considering staying home on prom night because you don't have a date,
Oh, you poor, stressed-out, self-hating misfit girl, just suck it up and go.
It won't be the night of your life, as all those '80s movies and special TV episodes would lead you to believe. The boy you've had a crush on since junior high won't suddenly declare his hidden love for you as he twirls you across the dance floor (as it turns out, he'd rather ask someone in a tux to dance).
There won't have been a secret addendum to the ballot electing you prom queen. No one is packing pig's blood. Your "virtue" will remain thoroughly intact.
Don't miss out on the conversation we're having at CNN Living.
Follow us on Twitter
and
Facebook
for the latest stories and tell us what's influencing your life.
You'll eat a perfectly adequate chicken cordon bleu in the company of your coupled-up and cuter friends (one of whose "virtue" will undergo a status change after a six-pack of peach wine coolers).
You'll dance badly and happily to "Funky Cold Medina" while listening to your girlfriends whine about how their dates are ignoring them in favor of the lively card tournament at the corner table. You'll drink terrible schnapps in someone's cousin's hot tub afterward and comfort your tipsy pals as teenage romantic drama unfolds around you.
You'll also learn something pretty fundamental about yourself that night: You don't need anyone's permission to experience life or like yourself.
Distressed parents: Prom dresses too short, too sexy
I wish you could see what I see, some 23 years later -- that what seems right now like a shameful, public declaration of your unlovability is actually one of the things you'll use as a source of strength time and time again.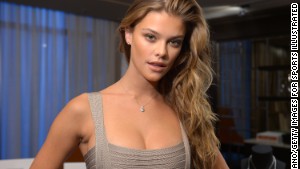 Swimsuit model gets taken to prom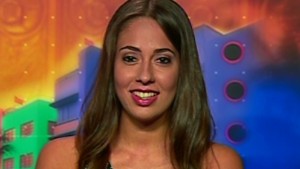 Teen asks Dwyane Wade to prom on twitter
When you move to a sharp-edged city where you barely know a soul, board a plane for a solo trip to an unfamiliar country, or walk alone into a glittering party full of bold-faced and beautiful people, you'll sometimes think about that early vote of confidence you took in yourself, square your shoulders and stride in like you belong. You do.
The damaging messages of proms
I know you haven't been made to feel that way -- that the boy who you'd gone to the previous dance with quite publicly said no this time. That you haven't been kissed since eighth grade. That your parents were not thrilled by the notion of shelling out cash for a dress when your date was technically a school-owned Nikon camera.
You've gone through the indignity of knowing that the faculty advisers had to convene a special meeting to discuss your case and allow you to purchase a single ticket, as they had only ever been sold in pairs.
Yes, they decided you could technically attend in your capacity as yearbook photographer (the pictures will be a huge hit on Facebook -- it's a future thing -- the year you all turn 40) but not all teachers had been in favor of that decision -- and made sure you knew they felt that way. And do you really want to embarrass yourself this way?
Buy your own corsage, fix your terribly permed, purple-tinted hair, take a deep breath, walk in and make some memories, kid, before it all flickers away.
High school prom, 50 years later
Just a few short months from now, everything, all of it, will change -- for the better. The college you chose contains your people -- warm, bold, weirdos bursting with life and art and big dreams, and they'll like you an awful lot.
If they'd gone to the prom at all, it was in a tattered dress and combat boots or a duct-tape tailcoat (the man you'll marry attended his with green hair and played in the band) and they'll heartily encourage you to take your fussy little prom frock and turn it into a sculpture.
The lack of kissing (and that pesky virtue) will be tended to in fairly short order in the company of a ridiculously beautiful boy who loves you for all your awkward angles and the fact that you don't wait to be asked to dance.
And when you look back at all the pictures snapped with that yearbook camera, you'll be awfully glad you handed it off to a few friends as their prom dates spun you around on the dance floor. You're in a few of those pictures. You look dorky, you look delighted, you look so very alive.
Follow Kat Kinsman on Twitter and CNN Living on Facebook
Did you go to the prom alone, with a date or with friends? If you had it to do all over again, who would you go with -- or would you just skip it? Please share in the comments below.