STORY HIGHLIGHTS
Part of the roof of a soccer stadium in Brazil collapses in heavy rain
Owners of the Salvador stadium say "human error" is to blame
The stadium is due to host three Confederations Cup matches
The tournament, which starts next month, is a warmup for the 2014 World Cup in Brazil
(CNN) -- Brazil's preparations for a major international soccer tournament have been hit by "human error" and heavy rain, which caused the roof of Salvador's host stadium to partially collapse.
The Arena Fonte Nova is due to host three matches in the eight-nation Confederations Cup, considered a warmup for the 2014 World Cup also in Brazil, with the first to be played on June 20.
But stadium administrators now face major repairs after a triangular tear appeared in one section of the roof on Monday as it buckled under the weight of rain water.
The Fonte Nova Participacoes (FNP) group, which manages the stadium, said in a statement: "The breakup of a part of the 36 panels of the roof membrane was (caused) by human error.
"The FNP checked the sealing cover the previous day, taking advantage of the non-operation of the Games stadium.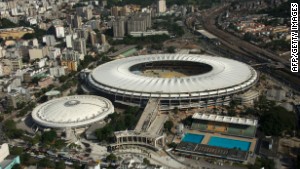 Brazil misses World Cup deadline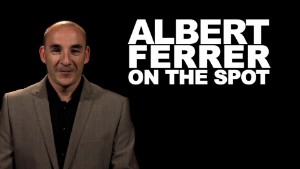 Ferrer: Spain can win 2014 World Cup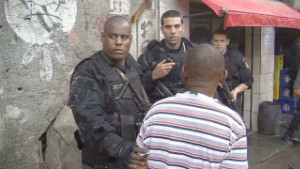 Rio secures favelas ahead of World Cup
"During this procedure a portion of the membrane covering the metal deck was bent, which eventually became a barrier, causing an accumulation of rain water which prevented the correct outlets for drainage."
Read: Two stadiums miss Confederations Cup deadline
CNN affiliate TV Record showed aerial images of the stadium staff using buckets to remove pools of water from other sections of the roof to try to prevent further collapses.
FNP said repair work was already under way and that the stadium would be ready for its first Confederations Cup match, a Group B tie between Nigeria and Uruguay.
It added that the roof structure of the Fonte Nova arena had passed resistance tests, and stressed that this was an isolated incident. However, it confirmed it would now carry out a major inspection of the stadium.
The arena, in the north-east city of Salvador, was the third purpose-built stadium to be inaugurated ahead of the 2014 World Cup in Brazil.
Read: Brazil's shaky answer to the Vuvuzela
It will host six games during the world football's prestigious event and won praise when it passed its official test event last month.
But the partial roof collapse is the type of public relations disaster Brazil is desperate to avoid. The South American country is already drawing extra global scrutiny as it hosts back-to-back major sporting events, with the 2016 Olympics in Rio de Janeiro following next year's World Cup.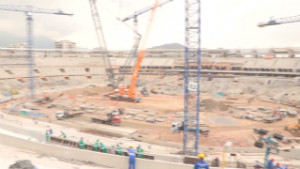 Rio hard at work ahead of 2016 Olympics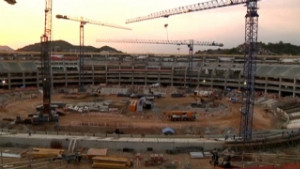 Will Rio be ready for the 2016 Olympics?
Rio's Maracana stadium, considered a cathedral of world football, finally reopened last month after a two-year, $500 million renovation.
But the Joao Havelange Olympic stadium in Rio, which is due to host the track and field events at the Olympics and is also home to Botafogo football club, has been closed indefinitely after it was found to have major structural flaws.
Read: Silva lining won't be enough for Brazil star
The Confederations Cup will also be a trial run of infrastructure -- from hotels to airports and urban transport.
More than half a million tickets have already been sold and many fans will want to travel from one city to another to follow their team.
The Confederations Cup pits continental champions against each other, with world champions Spain among the teams joining hosts Brazil.
For football fans it is a chance to savor some end-of-season international action, but for Brazil -- which last staged the World Cup in 1950 -- it is a chance to prove it can again host a major sporting spectacle.