STORY HIGHLIGHTS
Most experts say shelter in place when a tornado is imminent
Yet, technology has improved the warning time before a twister strikes
Still, a tornado's path is nearly impossible to predict
Momentum builds for requiring schools to have shelters
(CNN) -- You've just heard that a tornado is headed directly toward you. You don't have a safe room, and you're not near a shelter. Do you hunker down and hope for the best or do you flee?
Emergency officials have long held that you should just stay put if you're inside anything other than a mobile home -- and head for the lowest floor and the inner-most room.
Yet even with improvements to severe weather prediction, no one can say with certainty what a tornado will do.
In Moore, Oklahoma, a woman and her brother took shelter inside their restaurant's walk-in freezer and survived. Another woman and her baby did the same thing at a convenience store -- and died.
Terimy Miller initially put her three sons into a closet but changed her mind when she turned on the TV and heard a reporter talking about her neighborhood.
"He said, 'Get out now if you have no shelter. If you have shelter, get in it. But if you don't, get out ... it's not safe. Go! It's too huge!'"
So Miller put the boys -- 6, 7 and 11 -- into her car and drove off, her radio on.
"They said, 'It's getting right close to 19th and 4th," she recalled. "I said, 'Boys, it's right behind us! You can see it, you can see it!' "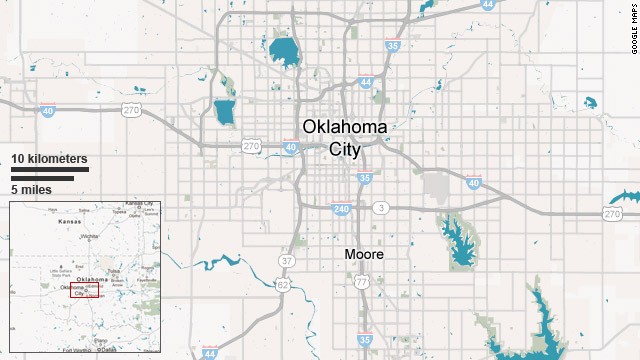 Map: Moore, Oklahoma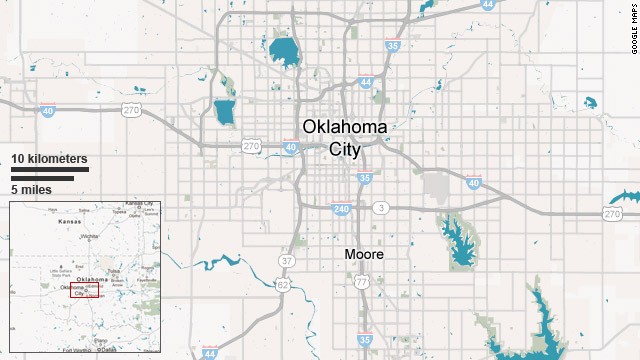 Map: Moore, Oklahoma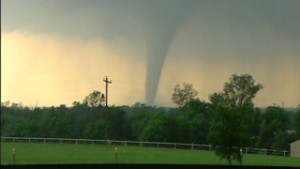 Are tornadoes getting stronger?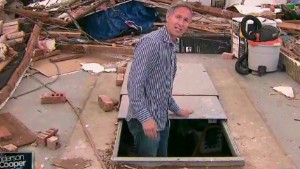 Inside a personal tornado shelter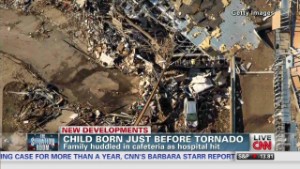 Child born just before tornado
She steered out of its path, escaping unharmed. When she returned, her home -- closet and all -- was destroyed.
Another woman who hid inside her closet survived unharmed after the closet door landed on top of her and protected her.
Outrunning the storm?
While the most common advice is to shelter in place, some experts say it may sometimes be smart to do what Miller did -- get into a car and drive -- especially if you have enough warning.
"You rarely ever have less than 15 minutes, and usually considerably more," said Ed Bates, an architect who designs buildings that incorporate storm shelters.
"With the good lead time, I'd tell people to get in their automobile and go 90 degrees from that perceived path," said Bates. "It's manageable and easy to do -- even in a city environment."
EF5 tornadoes are terrifying perfect storms
Given open roads and a reliable vehicle, the race should not be close. Funnel clouds can travel as fast as 70 mph, but their average forward speed is only 30 mph, according to FEMA.
The tornado that ripped through Moore on Monday was one of the strongest on record, with winds topping 200 mph. Twenty-four people were killed, 10 of them children. Hundreds more were injured.
The twister damaged or destroyed about 12,000 homes, and state insurance adjusters expect the claims to exceed $2 billion.
Aerial views of what's left of the Oklahoma City suburb testify to the danger courted by those who sheltered in place.
Residents of Moore had 36 minutes from the time the National Weather Service issued its warning until the time the twister entered the city.
But even that lead time would not necessarily have persuaded Ernst Kiesling to try to race out of harm's way.
"It's a tough question," said Kiesling, a civil engineering professor at Texas Tech University who has spent his life studying tornadoes and developing above-ground storm shelters to protect against them.
"My advice would be to seek the safest place available. That is: lie in a ditch or ... (get) behind a heavy object if you had a tractor or even a tree."
He cited the 1979 Wichita Falls, Texas, tornado as a cautionary lesson. That twister killed 54 people and, Kiesling noted, "many people were killed in automobiles because they tried to outrun it."
Still, Kiesling allowed, there may be times when fleeing an impending tornado might be a good option.
"If you have good information on the storm, if you have plenty of warning, if you have an automobile, it may make sense, but I personally don't feel that's the advice that we want to give the public."
A better answer, he said, would be to plan. "I think there is today a storm shelter or solution for just about every situation, so I would urge people to consider procuring a storm shelter for their home."
The options for shelters are many: above-ground, below-ground, mounted in the garage, on the patio, on a poured slab or even in a space carved out beneath the slab.
Why most Oklahoma homes don't have basements
Shelters at schools
Ed Bates said he includes provisions for storm shelters in the buildings he designs, but sometimes it's a tough sell.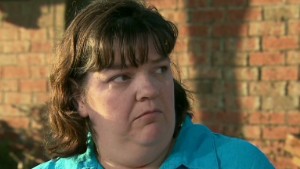 Mom speeds away from a tornado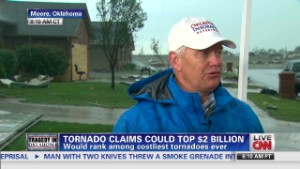 Tornado claims could top $2 billion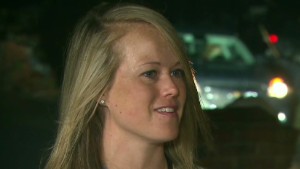 Hospital team's heroism during tornado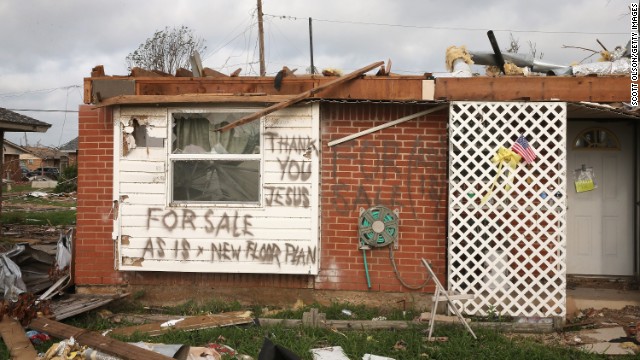 A message is left by a homeowner who lost his home in the May 20 tornado on Monday, May 27, in Moore, Oklahoma. View more photos of the aftermath in the region and another gallery of aerial shots of the damage.
Left to right, Jaqi Castro, Angelica Morris-Smith and Cetoria Petties walk through a tornado ravaged neighborhood handing out supplies to residents and fellow volunteers on May 27.
Residents gather in the First Baptist Church for the Oklahoma Strong memorial service on Sunday, May 26, to honor victims of the recent deadly tornado in Moore, Oklahoma.
Preschooler Keltin Marazzi, front center, stands on stage with other school children during the memorial service.
Oklahoma Gov. Mary Fallin addresses the audience on May 26.
Tornado victims Christa and Russell Smith hug their children, Evan and Justin Smith, as the service takes place.
Plaza Towers Elementary School teacher Jennifer Doan is comforted by her fiance, Nyle Rogers, on May 26.
President Barack Obama is greeted as he tours the tornado-ravaged area near Moore, Oklahoma, on Sunday, May 26.
Volunteers bow their heads in reverence on Saturday, May 25, in front of a memorial at the Plaza Towers Elementary School where seven children died during the devastating tornado, in Moore, Oklahoma, on May 20.
Mike Hitch prepares to pull a classic Corvette from under the debris of a home destroyed by Monday's tornado on May 25.
Mike Hitch loads a salvaged Corvette pulled from the rubble onto a tow truck in Moore on May 25.
Eunice Lassiter sits in the driveway of a friend's tornado-damaged home on May 25 in Moore.
A volunteer signs a cross on May 25 at a makeshift memorial outside of the destroyed Plaza Towers Elementary School where seven children were killed in Monday's tornado in Moore.
Volunteers unload donated items for tornado victims at the Yellow Rose Theater on May 25 in Moore.
Volunteer Brittany Pendergraft organizes donated tornado relief items inside the Yellow Rose Theater on May 25 in Moore.
Eddie Jones of the Christian Life Center in Rolla, Missouri, cooks for residents and volunteers helping with tornado relief on May 25 in Moore.
Carol Kawaykla holds a picture of her mother she found in the rubble of her tornado-devastated home in Moore, Oklahoma, on May 24.
The sun sets over debris from houses littering the ground in Moore, Oklahoma, on Thursday, May 23, three days after the town was damaged by a tornado.
Debris is scattered across a driveway on May 23. Severe thunderstorms barreled through this Oklahoma City suburb at dawn Thursday, complicating cleanup efforts.
Lightning strikes during a thunderstorm as people search for items that can be saved from their devastated home on May 23.
A devastated neighborhood is seen on May 23 in Moore.
A woman searches for belongings at a home on May 22 in Moore.
Michael Pritz swings a golf club while taking a break from helping his friend to salvage belongings on May 22.
Debris litters what remains of a classroom at Plaza Towers Elementary School on May 22. Seven children died at the school in Monday's tornado.
A makeshift shelter stands next to a home destroyed by the tornado on May 22.
Casey Angle walks on the bunk bed she shared with her sister Sydney, who was among the students killed at Plaza Towers Elementary School during the tornado.
Tara McDonald shows some items salvaged from her home on May 22.
A swing set sits warped at Plaza Towers Elementary School on May 22.
Plaza Towers Elementary School students Monica Boyd and Lavontey Rodriguez sit at the parking lot of their tornado devastated school.
Travis French and his wife, Amy, of Capitol Hill Baptist Church hand out fresh fruit, water and hygiene packs to Thomas and Kelcy Trowbridge.
Teachers from Fairview Elementary School help clean up former school counselor Kay Taylor's home in south Oklahoma City on May 22, two days after an extremely powerful tornado tore through Moore, Oklahoma.
Jake English, 12, cleans up retired school counselor Kay Taylor's home on May 22 in south Oklahoma City, just west of Moore. The storm was part of a tornado outbreak that began in the Midwest and Plains on Sunday, May 19.
A man talks on his cell phone in front of a destroyed house on May 22.
A man looks through a pile of clothing at a roadside relief camp on May 22 in Moore.
Volunteers form a chain to retrieve clothing and other household items on May 22.
Jon Booth moves a piece of debris from his mother's destroyed home across the street from Plaza Towers Elementary School on May 22.
Matt Johnson salvages items from his grandparents' home on Tuesday, May 21.
An aerial view of the destruction on May 21.
The storm, which touched down near Newcastle, Oklahoma, spanned 1.3 miles. Some areas along the path were completely flattened.
Two men fold an American flag found in the debris of a house on May 21 in Moore.
A young girl stands among the rubble outside Briarwood Elementary School on May 21.
A doll covered in dirt is among the rubble scattered throughout a neighborhood in Moore on May 21.
Bonnie Lolofie, left, and Ashley Do carry belongings from their apartment, which has no power, on May 21.
Residents salvage belongings from their demolished homes in Moore on May 21.
Kelli Kannady weeps after finding a box of photographs of her late husband in the rubble near where her home once stood in Moore on May 21.
Tufts of pink insulation hang from the rafters of a store in Moore on May 21 that was destroyed in the storm.
Natalie Johnson searches through her mother's destroyed car outside Briarwood Elementary School in Moore on May 21.
Rescuers dig out a house in Moore on May 21.
June Simson embraces her cat Sammi after she found him standing among the rubble of her destroyed home in Moore on May 21.
A man stands on the roof of a destroyed home in Moore on May 21.
A man helps move a resident's belongings from a destroyed home on May 21 in Moore.
Air Force Airman First Class Justin Acord sifts through the rubble of his father-in-law's home in Moore on May 21.
People recover belongings from the rubble of a home in Moore.
People sort through a leveled home in Moore on May 21.
Debris lies among headstones in the Moore Cemetery on May 21.
Workers clean up the Warren movie theater in Moore on May 21.
Oklahoma City Mayor Mick Cornett surveys damage in Moore on May 21.
Piles of debris lie around the north side of Plaza Towers Elementary School in Moore on May 21.
As dawn breaks, storm clouds roll in over a devastated neighborhood in Moore on May 21.
Members of the Oklahoma National Guard look for survivors in rubble in Moore on May 21.
A National Guardsman assists in the search for victims on May 21.
A rescue worker leads a horse from the wreckage of a day care center and barns on Monday, May 20, in Moore.
Men tie an American flag on debris in a neighborhood off Telephone Road in Moore on May 20.
Children wait for their parents to arrive at Briarwood Elementary School in south Oklahoma City on May 20.
Teachers carry children away from Briarwood Elementary School on May 20.
Teachers lead children away from Briarwood Elementary School on May 20. Read more about the photo.
A fire official drives through the rubble of Moore Medical Center on May 20.
Abby Madi, left, and Peterson Zatterlee comfort Zatterlee's dog, Rippy, on Monday, May 20, in Moore.
A woman is treated for her injuries on May 20 at a triage area set up for the wounded.
Two girls stand in rubble in Moore.
Rescue workers help free one of more than a dozen people who were trapped at a medical center in Moore on May 20.
Oklahoma City firefighters check on Gene Tripp on May 20 as he sits in his rocking chair where his home once stood.
A nurse helps an older man who suffered a head injury on May 20 in Moore.
Cars marked with an orange X, meaning they have been checked for occupants, are piled up in front of the entrance to the damaged Moore Medical Center on May 20.
Jim Routon hugs his neighbor, 7-year-old Hezekiah, after the tornado strikes on May 20. An earlier version of this caption incorrectly stated that Routon was Hezekiah's teacher. See an interview with the pair.
People look through the wreckage of their neighborhood after a tornado struck Moore, Oklahoma, on May 20.
Dana Ulepich searches inside a room left standing at the back of her destroyed house in Moore on May 20.
Residents look through the debris in Moore on May 20.
A man looks through the remains of a home after the massive tornado struck Moore on May 20.
A woman is transported on a stretcher after she was rescued from the damaged medical center in Moore on May 20.
A woman walks through debris in Moore on May 20.
A man is taken away from the IMAX Theater in Moore that was used as a triage center on May 20.
A girl wraps herself in a blanket near the Moore Hospital on May 20.
A nurse walks by the destruction at a Moore hospital on May 20.
Destroyed cars scatter the landscape in Moore, Oklahoma, where hundreds of homes and buildings were put to ruin on May 20.
A woman with an arm injury is helped on May 20 in Moore.
Extensive damage from the tornado destroyed cars and demolished structures in Moore on May 20.
Onlookers stop to view a portion of the destruction left behind on May 20 in Moore.
Overturned cars are among the rubble from the tornado that hit Moore on May 20.
A woman is comforted after the May 20 tornado in Moore.
A shredded tree stands amid debris in the aftermath of the storm in Moore on May 20.
A shopping center parking lot is covered with debris and damaged cars on May 20.
Law enforcement officers block a roadway in Moore where there was extensive damage from the tornado.
A massive tornado approaches Moore on May 20. The storm first touched down to the west of the city near Newcastle, Oklahoma. Visit CNN.com/impact for ways to help the victims.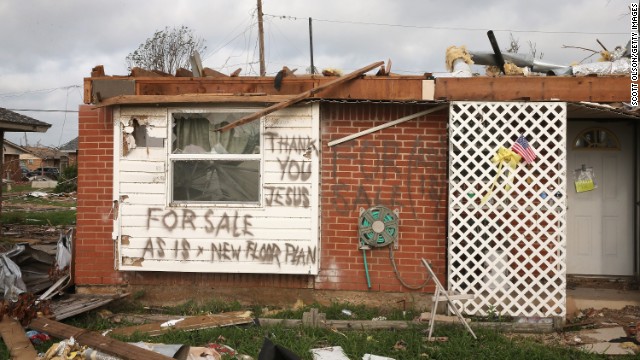 Photos: Deadly tornado hits Oklahoma
"It's just disgraceful for me to see how many schools in Oklahoma continue to get built with all the priority on athletic facilities," the architect said. "They don't seize the opportunity to protect from a very imminent danger in this area."
That was not the case at Northeastern State University in Tulsa, where his proposals were welcomed. "We were able to build honest-to-goodness tornado vaults, concrete vaults, as double-purpose classrooms," he said.
Inside the shelter's blast-resistant doors is ample space to accommodate the school's thousands of students and staff members, he said. Its value was driven home soon after it was completed, when a tornado struck nearby, causing damage, he said.
"I went out there to the campus about three days later, and three of the lady professors just ran up and hugged me and said, 'Mr. Bates, we just want to thank you,'" he said. "They said, 'What a peace of mind!' "
Teachers at schools without shelters can find themselves in untenable positions, he said. "A tornado gets announced, and then the teachers have no choice but to stay right there until every one of the parents of those children arrive," he said. "That's not the way it ought to be."
The fact that seven students at Plaza Towers Elementary School were among the dead has given momentum to advocates for shelters in schools. Plaza Towers had neither a basement nor a shelter, and neither did Briarwood Elementary, which was also destroyed, although there were no fatalities there.
Remnant of children's book reflects loss
The schools that were rebuilt in Moore after a tornado in 1999 do have storm shelters, he said. That one, too, was an EF5, the most powerful category of storm. Such tornadoes represent a tiny fraction -- about one-tenth of a percent -- of all tornadoes, according to FEMA.
Most of the schools in Oklahoma don't have a shelter because of the cost, Moore Mayor Glenn Lewis told CNN. But he predicted that will change.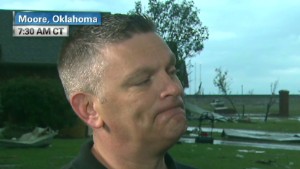 Protecting the school children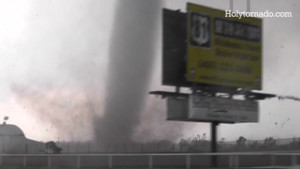 CNN Explains: Tornadoes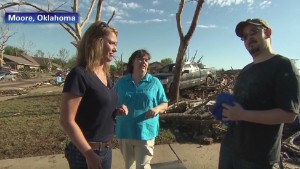 Getting a 'Fraidy Hole'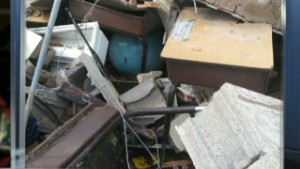 Moore superintendent on storm shelters
"There should be a place that, if this ever happened again during school, that kids can get to a safe place," said Mikki Dixon Davis, whose 8-year-old son, Kyle, died at Plaza Towers.
Sen. Tom Coburn, R-Oklahoma, said it was not clear Kyle would have survived even if he had had access to a shelter. "Some of the shelters that were utilized collapsed or were destroyed by the tornado," he said.
"We'll never replace her child or fill that void in her heart, and we ought to do what we can do to prevent this kind of result, but there's only so much we can do. We put 200 shelters in in the last four, five years in Oklahoma in schools, so it's not like the state hasn't been making an effort."
Leslie Chapman-Henderson rejected "chatter" suggesting that no above-ground shelters could have withstood Monday's winds.
"We don't know that; that hasn't been determined," said Chapman-Henderson, the president and CEO of the Federal Alliance for Safe Homes Inc.
"We're concerned it's going to set the cause of tornado safety back decades if we can't get fact-based conversations rolling forward," Chapman-Henderson said.
She expressed confidence that Oklahomans will learn from Monday's events. "I hear a very diverse voice converging on one message: that this time, we have got to do this differently."
Mobile tools to survive tornado season
As the debate continues over whether to invest in storm shelters, here are a few tips that experts say everyone should follow:
-- Don't ignore those warnings
There's a saying in Oklahoma: If you don't like the weather, just wait five minutes. The skies can change fast and that makes it hard for weather forecasters to predict the weather.
But whether you're in Oklahoma or anywhere else, don't dismiss tornado watches and warnings just because the forecaster got last week's predictions wrong.
And don't fall victim to thinking a tornado can't happen in your neighborhood.
"Time and fading memories are the worst enemies," said Chapman-Henderson. "People think it can't happen twice, but in the case of Moore, Oklahoma, the tragedy here is this is the third strike -- 1999 to 2003."
Tornadoes can sometimes form so quickly that little, if any, warning is possible, according to FEMA.
Opinion: How can we be safe from tornadoes?
-- Grab a helmet
As Monday's tornado approached, football players at Southmoore High School were getting ready for practice. The coach rounded up the players and ordered them to put on their helmets, he told Fox Sports Southwest
The tornado just missed the school.
It's an important lesson: Protect your head. A 200 mph gust of wind can turn a stick into a lethal weapon, something even a $10 bicycle helmet might protect against.
Tornado prediction is improving
-- Work with what you've got
There's a good chance that if a tornado approaches, you might not be near a storm shelter or a basement or your emergency kit, so it's important to use what you have at the time of the impact to increase your survival chances.
Emergency room doctors at Moore Medical Center pulled mattresses and blankets off hospital gurneys and used them to cover themselves and their patients as the tornado approached.
Those simple items might have saved lives as the tornado wiped out the hospital's second floor.
Workers and customers at a credit union got inside the bank vault, which proved to be the only thing standing after the tornado reduced the rest of the building to rubble.
Teachers and parents lay on top of kids at Briarwood Elementary, using their bodies to shield the children from debris as they rode out the storm.
The tornado wiped out the school and many sustained serious injuries, but everyone survived.
The Red Cross and the National Weather Service have more tips on their websites.