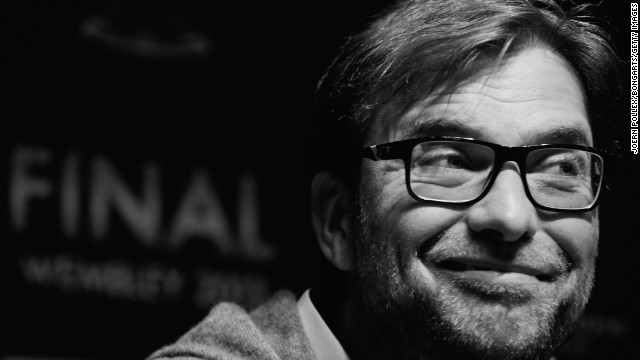 Borussia Dortmund coach Jurgen Klopp has won plaudits for his intelligent musings on football. "You can speak about spirit -- or you can live it," he told the Guardian newspaper this week.
The Bratwurst, a traditional German sausage, is renowned all over the world and is a big favorite with football fans.
Kim Kardashian is just one of a whole host of celebrities to have visited Munich's Oktoberfest -- a beer festival which is held in the city every year.
German Chancellor Angela Merkel is a huge football fan and will be a keen spectator at the Champions League final.
While Dortmund's players have produced on the pitch, its fans have done likewise in the stands with a number of outstanding montages on the famous Sudtribune terrace.
Mesut Ozil and Sami Khedira have become an integral part of Germany's new multicultural team under manager Joachim Low. The pair have established themselves as stars on the world stage with the national team and Spanish club side Real Madrid.
Six-time grand slam tennis champion Boris Becker, who once sat on the Bayern board, believes hosting the 2006 World Cup transformed his country's image.
Sebastian Vettel, Formula One's treble world champion, is one of Germany's most famous faces and is revered across the sporting world.
Christoph Waltz has become a leading name in Hollywood since winning an Oscar for Best Supporting Actor in Quentin Tarantino's film "Django Unchained." Waltz is the son of a German father and Austrian mother.
Klopp the philosopher
Bratwurst bonus
Beer o'clock
Merry Merkel
Stunning Sudtribune
New generation
Becker backs change
Victorious Vettel
Waltz the winner
STORY HIGHLIGHTS
Bayern Munich plays Borussia Dortmund in all-German European soccer final
Tennis ace Boris Becker believes multicultural Germany has changed country's image
Bundesliga chief thrilled with success in attracting foreign fans to German games
Former hostile press coverage and negative stereotypes becoming rarer and rarer
(CNN) -- The Germans are coming -- and this time London cannot wait.
Germany suddenly finds itself in the unusual position of being uber cool, and that is in no small part thanks to the first all-German European Champions League final on Saturday, when Bayern Munich takes on Borussia Dortmund at Wembley Stadium, the home of English soccer.
From triple world champion Sebastian Vettel revving up as the poster boy of Formula One, to Oscar-winning actor Christoph Waltz, -- who is the son of a German father and Austrian mother -- starring on the big screen, Germany has a newfound confidence about itself.
And yet, some stereotypes just won't disappear.
Within minutes of Dortmund's semifinal victory over Real Madrid, the first "jokes" began to emerge with the UK's tabloid papers jesting that "fans had their towels on the seats already" -- a reference to German holidaymakers' apparent habit of claiming sun loungers at beach resorts.
Traditionally the British have had a particularly testing relationship with Germany, and it has much to do with the two World Wars of the 20th Century.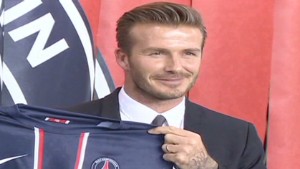 David Beckham calls it a career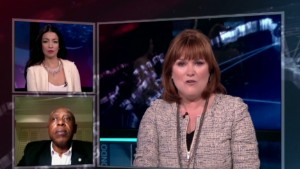 FIFA's anti-racism campaign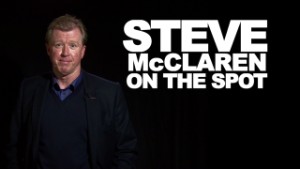 Alex Ferguson's recipe for success
As recently as a decade ago, stereotypical images of Germans decked out in Lederhosen, socks and sandals goosestepping to the beat of the Oompah Band armed with a Bratwurst and quaffing a Weissbier were not uncommon in British red-top tabloids.
On the terraces, England fans would taunt their German opponents with songs about World War II and the infamous "Ten German Bombers song" where the victory of the Royal Air Force during the Battle of Britain is recounted.
Peep Show, one of the most popular British TV sitcoms of recent years, is one of the more contemporary programs to reference the "Sausage-munching Bosch" and "Fritz, the Bratwurst Guzzler."
But former tennis star Boris Becker believes his country's successful hosting of the World Cup in 2006 has helped transformed Germany's image.
"I think we have shown the world how diverse and multicultural Germany has become," says the six-time grand slam champion, who has been hugely popular in Britain since winning Wimbledon at the age of 17 in 1985.
"We did a great job with the visiting fans," he told CNN. "And whoever was there seven years ago has seen a different side of Germany and have realized that the new Germans are much 'cooler.'
"I wouldn't say that the English are falling in love with Germany, but I think they have respect for what Germany has achieved in the sporting world.
"There is a new multicultural wave coming from Germany, which is very international and very cosmopolitan."
Swashbuckling style
Britain, too, has come a long way in its perception of Germany since John Cleese famously goosestepped his way around Fawlty Towers as hotel owner Basil Fawlty in one of the country's most beloved TV comedies during the 1970s.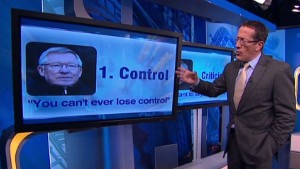 How to manage like Alex Ferguson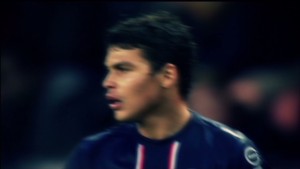 Thiago Silva targets PSG dominance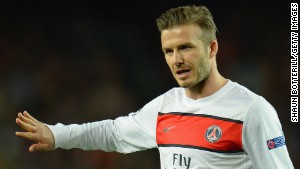 Beckham brand will outlast soccer career
It's not just the swashbuckling style personified by Bayern and Dortmund that has helped reinvent attitudes to Germany -- it's also been reinforced by the nation's football team under the guidance of ultra-cool Joachim Low.
Comprised of players from the German, Polish, Turkish, Tunisian and African communities, Low's squad produced the kind of exhilarating and vibrant football which helped the team reach the final of the 2008 European Championships, as well as the semifinals of the 2010 World Cup and 2012 Euros.
Behind the scenes, the Bundesliga, with its low ticket prices, safe standing areas and stylish infrastructure, has eclipsed the English Premier League and Spain's La Liga as the hipsters' choice.
These days fans from all over Europe flock to stand on Dortmund's famous Sudtribune terrace, to catch a glimpse of Bayern or venture further to the likes of St. Pauli in Hamburg, a favorite with many foreign supporters.
"The weather is good and the beer is better," quipped the Bundesliga's chief executive Christian Seifert after being asked why German football attracts so many tourists.
"But I think it's more to do with safe standing, the relatively low ticket prices in relation to very attractive games and a good atmosphere at the stadium," he told CNN.
"In 2006, more English tourists were in Germany than ever before and in those four weeks we had great marketing and great weather. It was the best summer I can remember.
"After the World Cup, a lot of investment was made in stadium infrastructure, so it was really easy to get there.
"We have a relatively low amount of season tickets, so it's possible to get a ticket in the 'free' sale at a fair price. If then, somebody says they want to see a Bundesliga game, then that's great."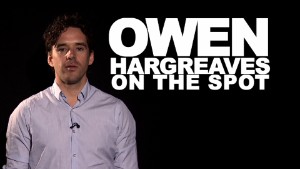 Hargreaves: Scholes is the best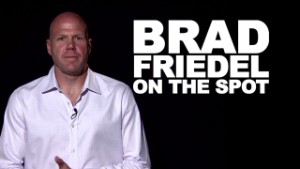 Friedel: 'Bale can be world's best'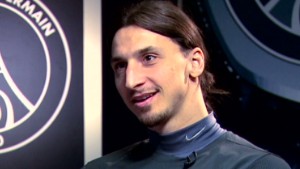 Exclusive: What makes Ibrahimovic tick?
Football fans are also attracted to the Oktoberfest, a 16-day celebration of beer held in Munich each year, with its clubs and bars making it a popular destination for bachelor parties and weekends away.
Jingoistic stereotypes
Matthias Krug, an author and journalist, says he heard and witnessed anti-German chants and rhetoric when he lived in England between 2004 and 2007.
The nations' footballing rivalry stems back to the 1966 World Cup final, when England controversially beat West Germany in extra time at Wembley as Geoff Hurst scored a goal that is still debated to this day.
West Germany got revenge in Mexico four years later, while the English have since suffered heartbreak against "Die Mannschaft" in several high-profile tournaments since -- though 2001's 5-1 triumph in a World Cup qualifier in Munich provided some respite.
"I once traveled on a train in northern England which was completely packed and then people suddenly began singing a vivid song about one English victory in football and two in wars," says Krug, who lived in Nottingham between 2004 and 2007, but now works in Qatar.
"I think fighter pilots from the RAF were also mentioned. It must have been my looks which sparked them. I don't remember having said a word, either pre- or post-singing," he told CNN.
"Obviously stereotypes related to Germany, both positive and negative, that have been very strong as a result of history and also our sporting history.
"They also vary greatly; others in England showed a strong sense of respect for the achievements and consistency of German football."
In 1996, before England hosted a semifinal clash with Germany at the European Championships, the tabloid Daily Mirror published a front page with the words, "Achtung, surrender, for you Fritz, ze Euro 96 Championship is over."
Ten years later, The Sun newspaper provoked fury from German Chancellor Angela Merkel after publishing an unflattering photo of her from behind while she changed into a swimming costume with a headline of: "I'm bigger than the Bumdestag."
That incident provoked fury in Germany and no shortage of embarrassment in the UK.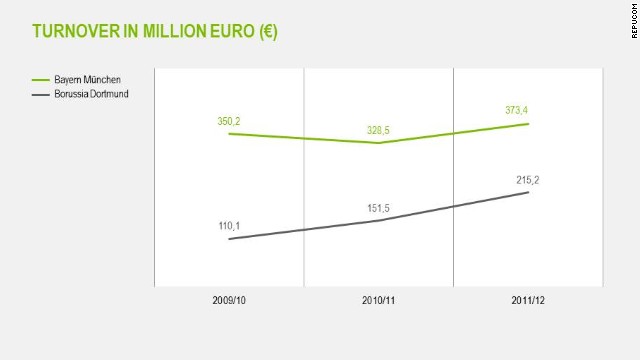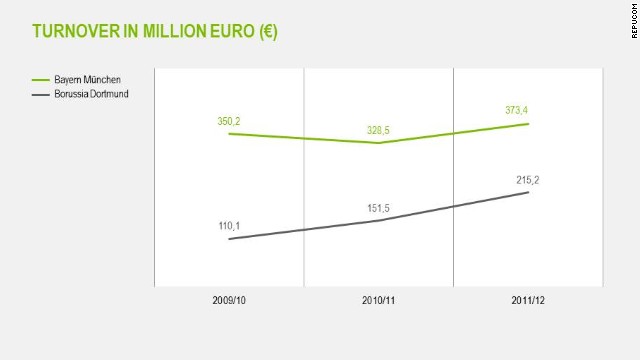 Bayern vs. Dortmund in numbers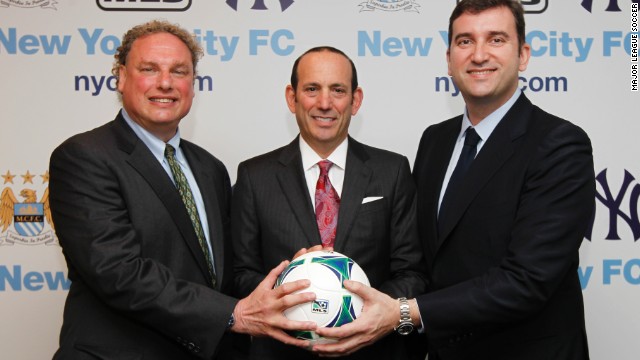 New York Yankees president Randy Levine, MLS chief Don Garber and Manchester City CEO Ferran Soriano revealed the new franchise plans.
Former Manchester City star Patrick Vieira threw a ceremonial pitch at a recent New York Yankees game against Toronto.
Former French international star Thierry Henry is the star player at the only current MLS franchise in the Big Apple, the New York Red Bulls.
David Beckham played for six seasons with Los Angeles Galaxy in the MLS and helped popularize football in the United States. He helped them to the last two MLS titles.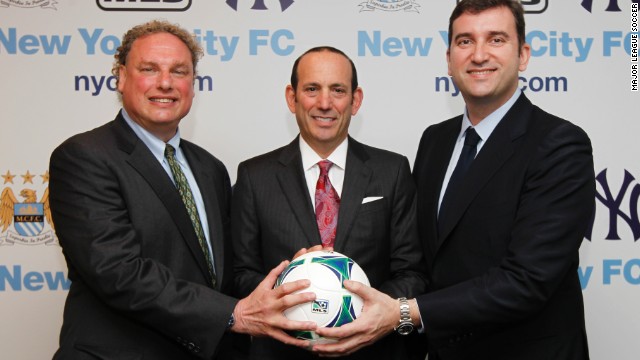 Man City and Yankees partner in MLS expansion side New York City FC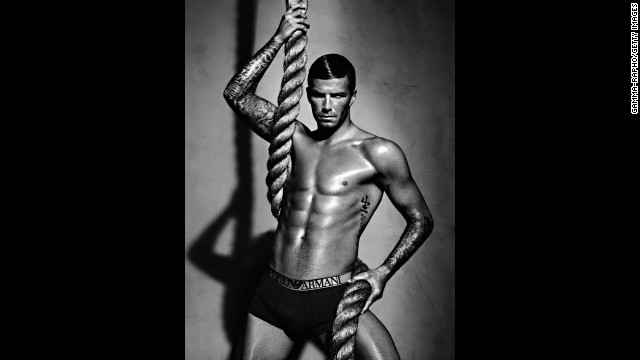 David Beckham is a man of many talents. Not only is he one of the most famous names in sports, but he's also one heck of a model. Tommy Hilfiger has now recognized the 38-year-old former soccer player as the No. 1 underwear model of the century. It's just one of several career highs for Beckham, seen here modeling Emporio Armani underwear in a 2009-2010 ad campaign.
Beckham makes his England debut at a World Cup qualifying match against Moldova in 1996.
Beckham celebrates his goal against Colombia in the 1998 World Cup.
As a player on Manchester United, Beckham cools down during the FA Charity Shield match against Arsenal in 1998.
At the 1998 World Cup, in a second-round match against Argentina, Beckham was sent off for kicking out at Diego Simeone. England lost the match on penalties and was eliminated, with Beckham becoming a hate figure for some fans.
Beckham poses after a news conference in Awaji-shima Island, Japan, in 2002.
Beckham poses with Beyonce, left, and Jennifer Lopez in Madrid during a presentation of the new Pepsi "Samourai" in 2004.
Beckham acts as England's captain during the 2004 European Championships in Portugal.
Beckham waves after a La Liga match between Real Madrid and Deportivo La Coruna in 2007.
The midfielder celebrates with his sons in 2007 after Real Madrid won the Spanish League title by beating Mallorca.
Beckham makes an appearance to promote his fragrance "David Beckham Intimately Night" in Sydney in 2007.
Beckham reveals his new No. 32 jersey after his loan move to AC Milan in 2008.
Beckham controls the ball during a 2010 World Cup qualifier.
Beckham, during his time with the Los Angeles Galaxy, walks toward the line judge to have a chat during Game 1 of the MLS Western Conference semifinals in 2009.
Beckham arrives at Sydney International Airport in 2010.
David and his wife, Victoria, arrive at the wedding of Prince William and Kate Middleton at Westminster Abbey in 2011.
The Beckhams attend the Vanity Fair Oscar Party in West Hollywood, California, in 2012.
Beckham celebrated his second MLS Cup in December 2012 when he decided to leave with a year left on his contract and seek one final challenge in Europe.
Beckham passes under London's Tower Bridge in a speedboat carrying the Olympic Torch in 2012.
Beckham poses with Paris Saint-Germain President Nasser Al-Khelaifi, left, and PSG sports director Leonardo during a news conference announcing his new gig in January 2013.
Beckham waves after PSG played Brest in his final home match in May. Beckham had signed on with the team just a few months prior to his retirement.
Beckham and his daughter, Harper, make their way through a crowd in New York in February. Harper, Beckham's fourth child, was born in 2011.
Since retiring from soccer, Beckham has tried his hand at acting. It was announced in March that he will appear in a special edition of the UK classic sitcom, "Only Fools and Horses," to raise money for a good cause.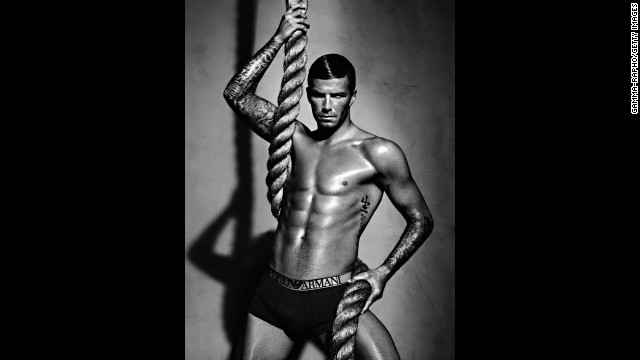 David Beckham through the years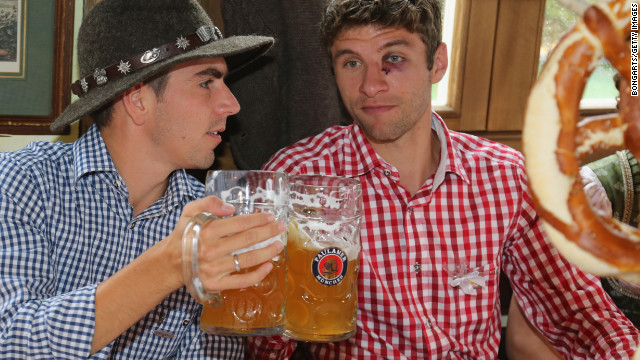 Philipp Lahm, left, of the German football team Bayern Munchen attends the Oktoberfest beer festival with his teammate Thomas Mueller in Munich, Germany, on Sunday, October 7, the last day of the world's biggest beer festival. See more of CNN's best photography.
People in traditional Bavarian garb fire a salute Sunday on the steps of the Bavaria monument.
A Bavarian riflewoman waits before the salute on Sunday.
Visitors and the giant bronze sculpture 'Bavaria' are reflected in the brass players' instruments on Sunday.
Christian Ude, Munich's lord mayor, attends the traditional Boellerschiessen salute on the last day of Oktoberfest on Sunday.
Visitors drink beer while rain falls on the Oktoberfest festival fairground on Sunday.
Bayern Munchen football club CEO Karl-Heinz Rummenigge, from left, head coach Jupp Heynckes, Bundesliga league board member Karl Hopfner and sporting director Matthias Sammer clink steins on Sunday.
Young people, some dressed in traditional Bavarian clothing, wait outside a duck roast beer tent at the Oktoberfest beer festival in Munich, Germany, on Saturday, October 6.
Decked-out attendeees chat on Friday, October 5.
A father and son dressed in traditional Bavarian clothing ride in a bumper car on Friday.
People dressed in traditional Bavarian clothing ride swings during Friday's festivities.
Oktoberfest visitors get into the spirit in a festival tent at the Theresienwiese on Friday.
An Oktoberfest visitor has a rest on the lawn at the Theresienwiese.
It's standing-room only at Oktoberfest in Munich on Wednesday, October 3.
Festivalgoers enjoy a ride at the Theresienwiese fairgrounds in Munich, Germany, at the Oktoberfest beer festival on Tuesday, October 2.
A booth sells gingerbread hearts at Oktoberfest on Tuesday.
Grigoris Makos of the football team TSV 1860 Munich and his wife, Athena, enjoy some suds Tuesday.
Musicians perform in front of the Bavaria statue during the Oktoberfest concert in Munich on Sunday, September 30.
Musicians perform Sunday at the Theresienwiese in Munich.
A girl holds balloons during Sunday's concert.
Alphorn musicians play at the foot of the Bavaria monument Sunday.
A waiter carries beer mugs through the Braeurosl beer tent during day seven of Oktoberfest 2012 on Friday, September 28, in Munich.
A man dressed in traditional Bavarian clothing eats fried calamari on Friday.
People dressed in traditional Bavarian clothing attend the beer festival.
Revelers enjoy themselves as they drink beer outside the Braeurosl beer tent Friday.
A man dressed in traditional Bavarian clothing rests.
A girl wearing a Bavarian Dirndl dress fires a rifle at a shooting range at Oktoberfest.
A waitress carries mugs of beer to customers at the Braeurosl beer tent.
People enjoy themselves as they drink beer outside the Lowenbrau beer tent.
A woman dressed in traditional Bavarian clothing attends day seven of Oktoberfest on Friday.
People sit on benches under a tent on Thursday, September 27.
A woman stands in front of gingerbread hearts on Wednesday, September 26, the fifth day of the festival.
Michael Schifferl decorates a gingerbread cookie at his stand on Tuesday, September 25.
A colorful swing ride turns on Tuesday, the fourth day of the festival.
A young woman drinks beer at the Oktoberfest beer festival on Monday, September 24.
A woman serves Hendl at the Theresienwiese Oktoberfest fairgrounds on Monday.
Revelers fill an Oktoberfest tent at the Theresienwiese festival grounds on Sunday, September 23.
Two men wearing traditional Bavarian clothes take part in the costumes and riflemen parade on Sunday.
Visitors rest on the grass on Sunday.
Revelers dressed in traditional Bavarian clothes celebrate at Schottenhamel beer tent on Saturday, September 22.
The attractions light up the fairgrounds on the first night of the festival on Saturday.
A booth selling fried nuts attracts people evening on Saturday evening.
German actor Axel Milberg and his wife, Judith, cheer with beer mugs on Saturday.
Revelers wearing different types of mock lederhosen walk at the festival.
Waitresses prepare for the opening day of Oktoberfest 2012.
Typical Oktoberfest heart badges are seen at a beer tent.
Police officers wait for the opening parade to begin.
A woman wearing a traditional Bavarian Dirndl dress drinks beer.
Visitors hold umbrellas as they wait in front of a beer tent.
A waiter brings beer mugs to participants.
Horses pulling a beer coach march in the parade.
A tuba player performs as a parade kicks off the festival.
A man in traditional Bavarian clothes and his dogs wait for the opening parade.
Waitresses of the Spaten brewery wave with beer mugs. See more of CNN's best photography.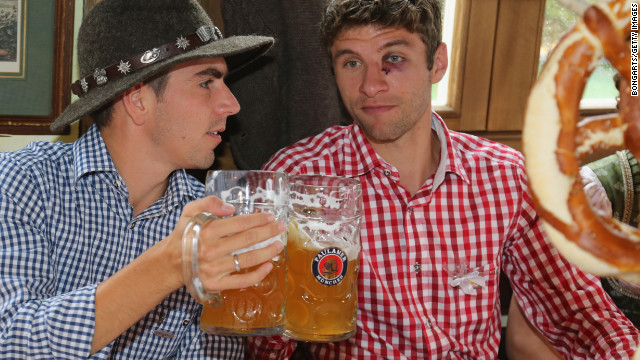 Photos: Oktoberfest 2012 beer festival
But it's not just in Britain, where this deep-rooted hostility towards Germany is alive and kicking.
Most recently, Merkel has suffered from having her economic policies compared to those of the Nazis by the Hungarian Prime Minister, while the the German leader has also been lampooned by the Greek press.
Media perception
According to the 2011 UK census, there are 274,000 Germans living on British shores.
"At the moment it is really cool to read all the very well-informed and positive articles about German football in the British press," says Karl Pfeiffer, the director of educational links at London's Goethe-Institut.
"Since the 2006 World Cup in Germany, the media perception of German football and Germany in general has dramatically changed," added Pfeiffer, who has lived in England since 1986.
"Personally I never encountered stereotypical comments or remarks, but parts of the press here before 2006 were a different matter.
"In my job I work on a German football project with Arsenal, which has two great and popular German players, Lukas Podolski and Per Mertesacker.
"The project is for school children and it is great to see how interested they are in in German football, too."
Dortmund's success in reaching the final has particularly struck a chord with neutral fans given the club almost went out of business eight years ago.
Under the guidance of charismatic coach Jurgen Klopp, whose popularity has seen a pop song written about him, Dortmund's run to the final has left even the most hard-hearted of seasoned aficionados willing on the men in yellow and black.
"It is really nice to see how well Dortmund and Klopp are liked all over Europe," Sandra Goldschmidt, a devoted follower of the club, told CNN.
"Everyone loves a little fairytale story like ours from nearly having to go into administration to being in a Champions League final, and that is really all thanks to Klopp.
"I guess that people in England also really admire it that we have done this without making big-money signings but by finding talents."
So as Bayern and Dortmund fans walk down Wembley Way, originally constructed by German prisoners of war in the 1940s, it will provoke a timely reminder of how the world has moved on.
And it is Krug's hope that Saturday's showpiece will galvanize further change in attitudes towards Germans.
"This year's Champions League final may well prove to be a temporary culmination of changing perceptions towards Germany," he said.
"Football has the power to change worldwide stereotypes and perceptions. It's done so in the past and it will do so again."