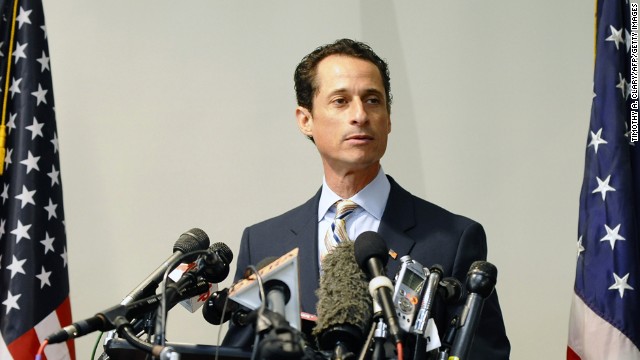 Former Rep. Anthony Weiner, D-New York, resigned from Congress in 2011 after being embroiled for weeks in a sex scandal linked to his lewd online exchanges with women. Weiner announced in May that he was running for mayor of New York City, saying in a video announcing his campaign, "I hope I get a second chance to work for you." Weiner's comeback bid suffered a potential setback Tuesday, July 23, when he acknowledged more sexually tinged exchanges with an unnamed woman. "What I did was wrong," Weiner said in a statement about the newly emerged communications.
Former New York Gov. Eliot Spitzer, who resigned in 2008 after it was revealed that he had spent thousands of dollars on prostitutes, says he plans to run for New York City's comptroller. "I accepted responsibly for what I did," Spitzer said. "I spent five years of working, doing useful things, and I hope the public will offer me an opportunity." Despite taking knocks from the press, the voters and, in some cases, the law, other politicians have pursued redemption in their public image or, in some cases, a return to office.
Former Gov. Mark Sanford endured heavy criticism and being the butt of jokes until his term ended after he admitted in 2009 that his six-day hiking trip on the Appalachian Trail was actually a cover for a trip to Argentina to visit his mistress. In May, Sanford won election against Democrat Elizabeth Colbert Busch for an open seat in the U.S. House, despite being heavily outspent by Democrats and without the backing of national Republicans.
Bill Clinton had a scandalous presidency, most famously having an affair with an intern that prompted his impeachment. Since, he has become an important figure in worldwide humanitarian efforts and informal adviser to President Obama.
Former Speaker of the House Newt Gingrich left his position in disgrace after the Clinton impeachment proceedings in 1998. It was also later revealed that he was having an affair with a Congressional staffer, now his current wife Callista. Gingrich had an unsuccessful bid for the Republican presidential nomination in 2012 and is now seen as an elder party statesman, regularly appearing in the media on conservative issues.
Before becoming an adviser for Homeland Security, retired Sen. Gary Hart was the front-runner of the 1988 Democratic primaries for president until images of him with a model surfaced, ending his campaign.
Former Rep. Dennis Kucinich, D-Ohio, has had many ups and downs in his political career, first becoming mayor of Cleveland, at the age of 31, and then losing a bid for reelection. Kucinich was later elected to the Senate and then the U.S. House but lost when he ran for president in 2004 and again in 2008.
Sen. David Vitter admitted his guilt in the D.C. Madam scandal in 2007. His phone number had been published in 2009 in a list of phone records from a prostitution ring Deborah Jeane Palfrey, also known as the "D.C. Madam." Three years later he was reelected to the Senate.
Marion Barry is sworn in as the mayor of Washington with his wife, Cora Masters Barry, at his side, in 1995. Four years earlier, he was forced from the mayor's office, and later imprisoned, for being caught on videotape smoking crack.
Richard Nixon resigned in disgrace in 1974 after the Washington Post broke the story on his role in the Watergate burglary. But before being elected president, Nixon was Dwight Eisenhower's vice president. He lost his first presidential election to John F. Kennedy in 1960, and then lost the governor's race in California in 1962. However, in 1968, he got the GOP nomination and defeated Hubert Humphrey in the general election to become president.
Anthony Weiner
Eliot Spitzer
Mark Sanford
Bill Clinton
Newt Gingrich
Gary Hart
Dennis Kucinich
David Vitter
Marion Barry
Richard Nixon
STORY HIGHLIGHTS
Former Rep. Anthony Weiner said he wants to be mayor of New york City
Weiner resigned in disgrace after tweeting intimate photos
He is one of a number of politicians who have sought public redemption
Washington (CNN) -- Politics is full of second chances.
Mark Sanford is living proof.
Now Anthony Weiner is hoping to travel the same route in seeking political redemption.
Weiner was in his seventh term in Congress, representing parts of the New York City boroughs of Queens and Brooklyn, when he resigned from the House in 2011 amid scandal over lewd photos sent via Twitter.
Weiner talked about his controversy in a video that went up online early Wednesday where he announced his candidacy for mayor of New York City.
"Look, I made some big mistakes, and I know I let a lot of people down. But I've also learned some tough lessons. I'm running for mayor because I've been fighting for the middle class and those struggling my entire life. And I hope I get a second chance to work for you."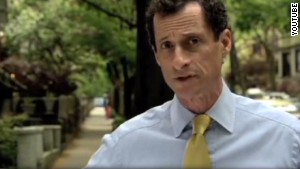 Anthony Weiner running for NYC mayor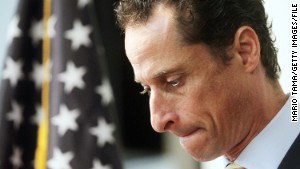 Weiner's confessional interview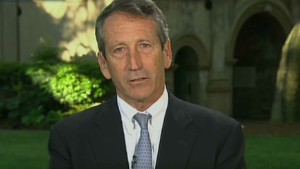 The politics of forgiveness
The video also features his wife, Huma Abedin, a former top adviser to Hillary Clinton, and their young son.
Later in the video, Abedin says "we love this city, and no one will work harder to make it better than Anthony."
Sound familiar?
Flash back a few months to Mark Sanford, another well-known politician looking for a second chance.
Sanford's political career was left for dead following an infamous affair, but he made a bid for political redemption, running in a special election to fill a vacant congressional seat.
Sanford succeeded in his comeback by winning this month's election and is again representing South Carolina's 1st Congressional District, a seat he once held before he became governor.
Sanford talked about his affair in his first campaign commercial.
Most special elections for a vacant House seat don't grab national attention, but thanks to Sanford (and his Democratic opponent being the sister of Comedy Central host Stephen Colbert), the race was in the headlines.
The media loves a comeback story, if only because it allows them an opportunity to revisit what brought down that politician in the first place.
So Weiner, like Sanford, will be in the spotlight, for better or for worse.
"Voters love a good comeback story. We identify with the underdog and cheer for him as we would for ourselves," says Republican strategist and CNN contributor Alex Castellanos. "But voters also love justice. We want people to pay for their mistakes. Anthony Weiner hasn't yet paid for his. He probably will in this election. But who knows?"
"Anthony was of the most talented politicians in either party, and this race is going to be steep climb for any of the candidates. Anthony definitely has a shot," says a Democratic strategist who's worked in New York City politics.
"When you have someone as skillful as a messenger as Anthony, that makes a big difference in a race where TV ad spending is limited due to New York City election laws and the fact that it's the most expensive media market in county," adds the strategist, who asked to remain anonymous to speak more freely.
The big question is what the voters think.
As of now, nearly half of New York City voters don't think Weiner should run for mayor this year, according to a new poll.
According to a Quinnipiac University survey, which was conducted in the week before Weiner's announcement and released Wednesday, 49% of New York City voters said Weiner should not run for mayor, with 38% saying he should make a bid and 12% unsure.
The 49% figure is up five percentage points from a Quinnipiac poll conducted in mid-April. The survey indicates Democratic voters are divided, with 41% saying Weiner should run and 44% disagreeing.
But Weiner's entry into the race finds him in the second spot for his party's nomination, according to the poll, with 15% of registered Democrats saying they would vote for Weiner if the primary were held today.
City Council Speaker Christine Quinn remains in the top spot, at 25%. Quinn has long been the Democratic front-runner in the race, and if she's elected in the November general election, she'll become Gotham's first female and first openly gay mayor.
The other Democratic candidates are at 10% or less in the survey, with more than a quarter of voters undecided. The poll also indicates that at this stage in the campaign, the eventual Democratic nominee would be the front-runner in the November election.