STORY HIGHLIGHTS
Paddy Lowe cleared to join Mercedes from McLaren on June 3
Lowe to work alongside team principal Ross Brawn as executive director (technical)
Williams deputy team principal says finances more important than race result
Claire Williams also describes Valtteri Bottas as a future world champion
(CNN) -- After four months on the scrapheap Paddy Lowe will be back in the fast lane in June after his switch from McLaren to Formula One rival Mercedes was confirmed.
Lowe was recruited by Mercedes in January only for McLaren to remove him from his role as technical director and insist he sees out his contract, which was set to expire at the end of the current season.
It was originally thought Lowe would replace current Mercedes team principal Ross Brawn, but he will now work alongside his fellow Briton as "executive director (technical)" from June 3.
The Circuit: CNN's F1 Interactive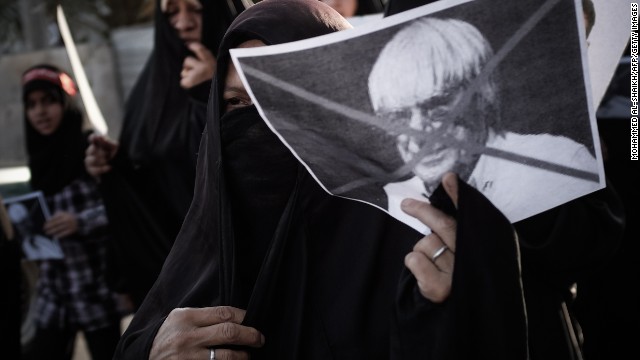 There have been protests against Formula One's arrival in Bahrain as the race returned in 2013. Some protesters, pictured here on April 16, wanted F1 chief Bernie Ecclestone to cancel the race.
Ecclestone and FIA president Jean Todt both attended the race in 2012 when it returned to the calendar after it was called off in 2011 because of civil unrest -- but this time only Ecclestone attended the grand prix.
Sebastian Vettel won the 2013 race for Red Bull as he went 10 points clear in the championship standings.
Vettel also won last year's race as the German went on to wrap up a third successive world title.
The Sakhir circuit was constructed in the desert outside the capital of Manama which means sand often blows across the track -- those conditions can be hard work for Formula One's engines and tires
The imposing Sakhir Tower looms over the cars as they race on the Bahrain International Circuit.
Nico Rosberg was fastest in Saturday qualifying to claim the second pole position of his career, and Mercedes' second in a row after Lewis Hamilton was quickest in Shanghai.
Lotus driver Kimi Raikkonen was the fastest man on the track during Friday's afternoon practice session, and finished second behind Vettel on Sunday despite starting from eighth place.
Inside the Formula One paddock, and away from the protests, the teams and drivers got on with business as usual. Ferrari driver Felipe Massa spoke to the press on Thursday as a two-time winner in Bahrain.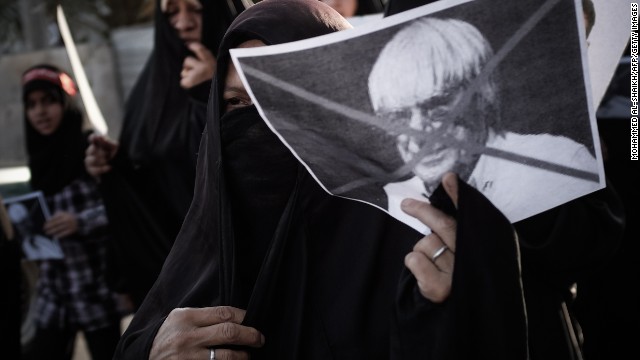 F1 makes uncertain Bahrain return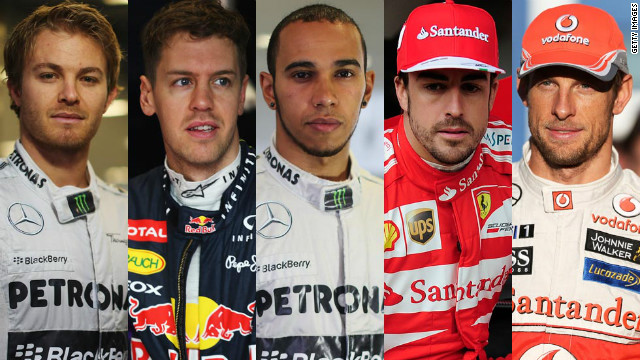 After 15 years with McLaren, Lewis Hamilton has flown the nest and landed in the Mercedes garage. The 2008 world champion is being tipped for success in 2013, with his new teammate Nico Rosberg showing in preseason that the new Mercedes is capable of topping the timesheets.
But if Hamilton is to win a second drivers' championship, he will have to overcome triple world champion Sebastian Vettel. The German has taken the title in each of the last three years, with his Red Bull team also leaving other manufacturers trailing in their wake.
The title race will not be as simple as Vettel vs. Hamilton. A fired-up Fernando Alonso missed out on the 2012 crown by just three points, and the double world champion will be looking to challenge at the front of the grid given the improvements in his Ferrari following last season's design problems.
Five rookies will be on the grid at the Australian Grand Prix, including Valtteri Bottas (pictured) who will be behind the wheel for Williams. Caterham drafted in Giedo van der Garde, while Esteban Gutierrez makes his debut for Sauber and Marussia boast an all-rookie line up of Jules Bianchi and Max Chilton.
Pirelli will serve as the official tire supplier in the final season of its three-year contract. The new tire is made of a softer rubber than its 2012 equivalent, with lap times expected to increase by up to half a second.
There will be 11 teams lining up for the first race in Melbourne following the collapse of Spanish outfit HRT after three seasons without scoring a point.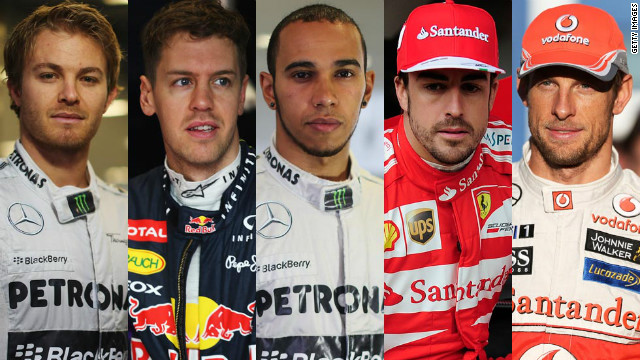 F1: 2013 season preview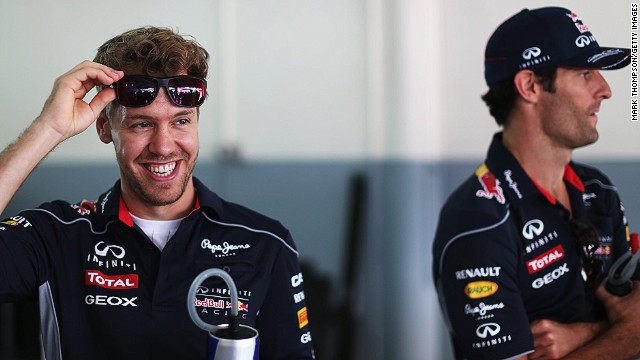 "Get him (Webber) out of the way, he is too slow," Sebastian Vettel disdainfully remarked over team radio at last month's Malaysia Grand Prix. The German was instructed not to challenge Webber, who was leading the race, but ignored orders and overtook the Australian with ten laps remaining. Vettel's tactics caused much consternation on social media and reopened the debate about the practicality of team orders in Formula 1.
Vettel leads Webber during the Malaysia Grand Prix in Sepang in March. It's not the first time team orders have caused rifts between drivers.
Awkward scenes on the podium at the 2010 German Grand Prix after Felipe Massa (left) surrendered the lead to his Ferrari teammate Fernando Alonso when the team told him that the Spaniard had the faster car.
Rubens Barrichello (right) looks far from content as teammate Michael Schumacher has a quiet word on the podium following the 2002 Austrian Grand Prix, which the German controversially won. The Brazilian, who spent six years as Schumacher's deputy at Ferrari, says he empathizes with Webber's position at Red Bull.
Barrichello led the 2002 Austrian Grand Prix before ceding position to his Ferrari teammate Michael Schumacher. Team orders were banned the following season.
"El Maestro" Juan Manuel Fangio (left) and Stirling Moss engaged in discussion following the 1957 Italian grand Prix at Monza, which the Englishman won. The pair were teammates at Mercedes in 1955. "The team has always been the most important thing," says Moss. "Once you're with a company you really have to do what they tell you to. It's a professional business with very big money, which it wasn't (when I drove). Drivers are being paid like film stars now."
Moss (left) trails behind Fangio at the Italian Grand Prix in 1956. "I'm glad I raced when I did and not now because the pleasure was so much more then and the racing certainly was purer," Moss says.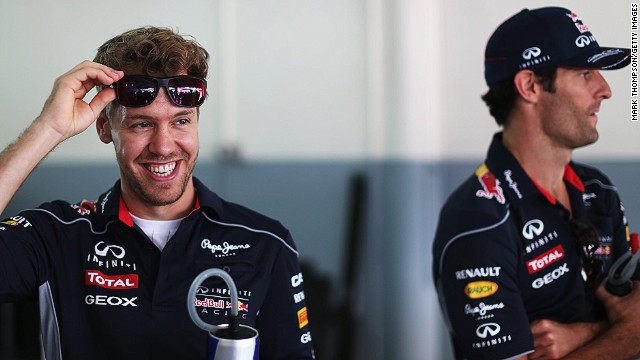 Team orders: needless or necessary?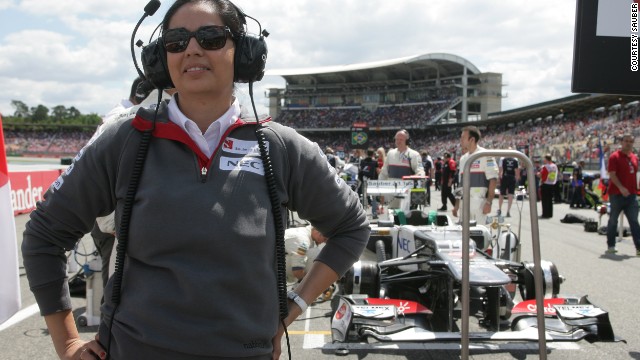 Monisha Kaltenborn, seen here at the German Grand Prix at Hockenheim in July 2011, is the first woman to become CEO and team principal of a Formula 1 team.
Kaltenborn said she grew up watching Grand Prix as a child but never imagined it would become her career.
"The first time I came to the factory and saw what it takes to make a Formula 1 car, it became a passion," said Kaltenborn.
Even before taking over as team principal, Kaltenborn played a key trackside role in Grand Prix races.
Kaltenborn said she is not disturbed by the use of "grid girls", seen here at the 2011 Korean Grand Prix, in Formula 1. "I think girls are prettier to look at than if you had men in those roles," she said.
Kaltenborn, seen here at a school in Delhi, India, is involved in the FIA's F1 In Schools project, which teaches students about all roles in motorsport from engineering to marketing to finance.
Kaltenborn with Japanese driver Kamui Kobayashi at the 2011 Brazilian Grand Prix. Kobayashi competed for Sauber from 2010 to 2012, but has now been replaced by Esteban Gutierrez and Nico Hulkenberg.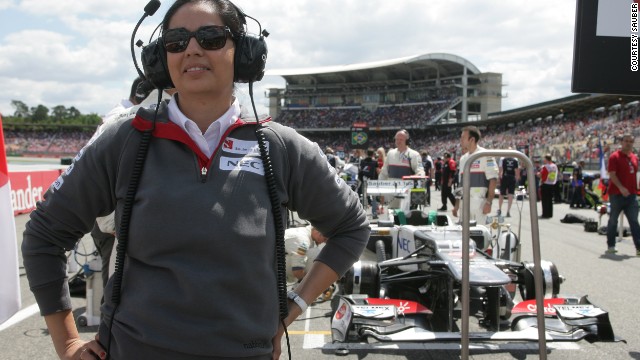 Monisha Kaltenborn
"I am excited to become part of a highly talented and capable technical organization," said Lowe, who follows 2008 world championship-winning driver Lewis Hamilton in swapping McLaren for Mercedes, in a statement.
"That is a challenge I am relishing. I have worked closely with Mercedes-Benz for almost 20 years and deeply admire the company's phenomenal commitment to Formula One. I look forward to much success together in the years ahead."
Lowe adds to a wealth of experience in the Mercedes hierarchy. Brawn oversaw all seven of Michael Schumacher's world titles in addition to Jenson Button's in 2009.
Read: Legendary F1 partners reunite
Mercedes sit fourth in the constructors' championship ahead of Sunday's Monaco Grand Prix, the sixth race of the 2013 season.
"I am delighted to welcome Paddy to the team and to begin working together," said Brawn. "He has an excellent record of success in the sport and would be an asset to any of our rivals in the pit lane.
"Paddy's arrival will further strengthen our organization and puts us in a strong position for the future."
While Mercedes are able to invest in pursuit of race wins, other teams face more stark financial realities.
This time last year Williams were celebrating Pastor Maldonado's win at the Spanish Grand Prix.
Twelve months on Maldonado and rookie teammate Valtteri Bottas both failed to make it out of the first round of qualifying last time out in Barcelona.
While results on the track have been disappointing, deputy team principal Claire Williams insists financial solvency is of greater importance.
"The budget is always the most important thing -- securing more revenue than I did last year," Williams, whose father Frank Williams founded the team, told Formula One's official website.
"That is really important to me -- getting as much money in for the team as I possibly can. The more money you have the better your race car can be, in effect.
"Secondly, making sure politically that the team is in the best position. And thirdly - and probably most importantly -- results.
"Being at the top of the grid and fighting for world championships. I'm not going to give up until we're back again."
Bottas is yet to score a point in Formula One, with his best finish of 11th coming at the Malaysian Grand Prix.
Williams praised the young Finn, suggesting he will be challenging at the front of the grid as his career progresses.
"I think we definitely have a future world champion at hand -- but of course we have to give him the car to allow him to prove his talent," declared Williams.
"He has done a good job so far. He has finished every race, made up positions with great overtaking manoeuvres, and is giving strong feedback to the engineers in order to improve the car."