Apartment complex searched days after Spokane ricin scare
updated 11:21 PM EDT, Sat May 18, 2013
STORY HIGHLIGHTS
Police execute a search warrant at an apartment complex in Spokane, Washington
Crews at the scene were wearing hazmat suits, KREM reports
FBI said two letters were intercepted Tuesday during postal screening procedure
Preliminary lab tests showed ricin on the letters, postal workers union said
(CNN) -- An apartment complex in Spokane, Washington, was searched Saturday, four days after threatening letters allegedly containing ricin were found at a U.S. Postal Service facility in the city.
Spokane police spokesperson Monique Cotton did not specify whether the executed search warrant was related to ricin, but CNN affiliate KREM reported that crews on the scene in the Browne's Addition neighborhood were wearing hazmat suits.
No arrests have been made, Cotton said.
The FBI said Tuesday the U.S. Postal Inspection Service have been trying to find the source of two letters intercepted during a screening procedure at the postal facility.
The American Postal Workers Union was notified of the two suspicious letters by the Postal Service, the union said.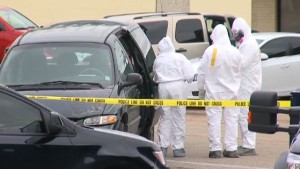 FBI describes evidence in ricin case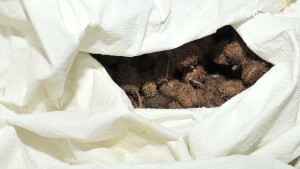 CNN Explains: Ricin
One letter was addressed to the Spokane Post Office and the other to a federal judge in Spokane, the union said. Both were postmarked May 14, the union said.
Postal Service management told employees they weren't at risk from handling the letters because the suspected substance was not in a form that could be inhaled or readily ingested, the union said. Preliminary lab tests showed the substance to be ricin, the union said.
In an apparently unrelated case, ricin-tainted letters sent to President Barack Obama and others touched off high anxieties in Washington and elsewhere last month.
James Everett Dutschke, 41, of Tupelo, Mississippi, has been charged with possession and use of a biological agent as a weapon in connection with those letters sent to Obama and others.
Ricin is derived from castor beans. If inhaled, injected or ingested, less than a pinpoint of the toxin can kill a person within 36 to 48 hours because of the failure of the respiratory and circulatory systems. There is no known antidote.