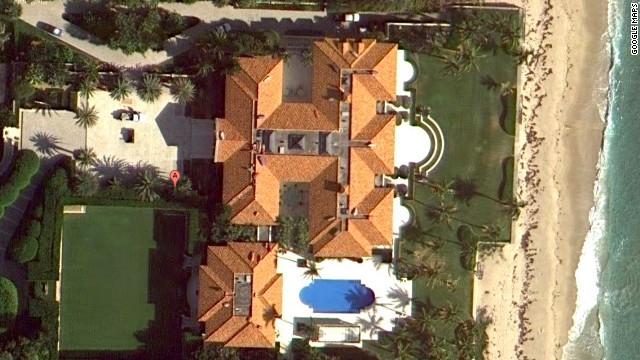 Rumor has it
that Howard Stern just dropped $52 million on a beachfront estate near Palm Beach, Florida. Real estate search engine Trulia.com shared a list of other celebrities who have made palatial investments in 2013.
Malibu home
that includes this spacious living room.
Judd Apatow and Leslie Mann paid $10.8 million for a
mansion with pool in the Hamptons
set Jennifer Lopez back a cool $10 million.
This
estate in Malibu
for $6.575 million
Dave Matthews picked up an
this Malibu escape
with a spectacular view.
Daisy Fuentes paid $5.75 million for
Hugh Hefner bought his 27-year-old wife this modern home in
Sportscaster Bob Costas bought this nicely appointed home in Crystal Cove, California, for $4.7 million.
Pitcher Zack Greinke took advantage of his massive contract with the Los Angeles Dodgers and purchased this brand new home in Studio City for $4.6 million.
home in the Hamptons
for a mere $4.3 million.
Brooke Shields snapped up this
Southern California home
for his expanding family, paying $3.925 million.
Vince Vaughn bought this
Celebrities drop big money on new digs
Celebrities drop big money on new digs
Celebrities drop big money on new digs
Celebrities drop big money on new digs
Celebrities drop big money on new digs
Celebrities drop big money on new digs
Celebrities drop big money on new digs
Celebrities drop big money on new digs
Celebrities drop big money on new digs
Celebrities drop big money on new digs
Celebrities drop big money on new digs
Celebrities drop big money on new digs
Celebrities drop big money on new digs
Celebrities drop big money on new digs