STORY HIGHLIGHTS
Purnima from Nepal has just finished at the top of her class in secondary school
Room to Read's Girls Education program has helped more than 21,000 girls attend school
Purnima lives with her family in a room above the carpet factory where her older sister works
In Nepal, parents follow tradition of Kamlari, selling daughters into indentured servitude
CNN Films' "Girl Rising" documents extraordinary girls and the power of education to change the world.
(CNN) -- Purnima lives in Nepal. She wants to be a nurse. But because she is a girl instead of a boy, she is more likely to go to work than go to school.
In Nepal, government schools start charging tuition in the sixth grade. But Purnima was selected to be part of the Girls Education program with the nonprofit Room to Read and was able to continue her education.
"I am the first person getting an education in my family and my brother and sisters did not get the chance due to our family background ... we are from a poor family so we cannot afford to go to school," says Purnima.
Purnima lives with her family in a room above the carpet factory where her older sister works. Her father is paralyzed. Her mother became blind when Purnima was 2 years old. All her siblings stopped going to school after the fifth grade.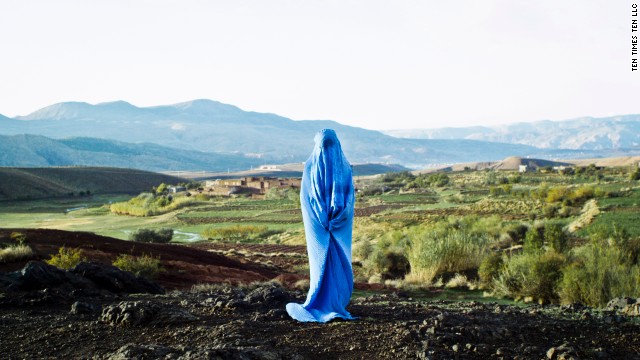 To be born a girl in Afghanistan is often to be ushered into a life of servitude, where girls have very little worth and very dim futures. Amina is forced to marry at 12, to bear a child though still a child herself -- while her own brother is given her dowry money to buy a used car. But Amina, whose name was changed and story portrayed by an actress out of concern for her safety, has had enough, and she is fighting back. CNN Films' "Girl Rising" tells the stories of Amina and other girls from around the world and how the power of education can change the world. Learn more about the girls' inspiring stories. (From 10x10)
"What if a girl's life could be more?" When Azmera turned 13, it was time for the Ethiopian girl to be given to a stranger in marriage, like her mother and grandmother before her. But Azmera refused. Azmera is fearful, but she is not alone. She has a champion beside her: an older brother who would give up anything for his sister to be able to stay in school. Together, brother and sister dare to reject her fate.
"Poetry is how I turn ugliness into art." La Rinconada, Peru, is a bleak corner of the world that regularly turns out two things: gold from deep within its mountain, which is immediately sent far away; and despair, which remains. Senna's is the poorest of the poor mining families clinging to that mountain. Every day is a struggle. Yet, somehow, she was given two magnificent gifts: a father who named her for a warrior princess and insisted that she goes to school, and a talent with words. And when Senna discovered poetry, everything changed.
"Change is like a song you can't hold back." Suma's brothers are sent to school, but her parents have no money for a daughter's education. Given into bonded servitude at age 6, Suma labors in the house of a master from before dawn until late at night. For years, the Nepali girl suffers in silence, until music gives her a voice. A stroke of luck and kindness gives Suma a chance to go to school -- and a crusader is born.
"I will come back every day until I can stay." Wadley is 7 years old when the world comes crashing down around her. When Haiti's catastrophic earthquake destroys lives, homes and families, Wadley's happy life with her mother, filled with friends and school, becomes a struggle to survive in a teeming tent city, devastation and grief all around. But Wadley believes she is meant to do something special with her life -- and that the way to begin is by getting back to school. What happens when this irrepressible spirit confronts a system that tells her she is unworthy of an education is an inspiration to the world.
"Now there's nothing to stop me. Nothing in the world. Nothing in the universe." Mariama describes herself as a typical teenager, which in itself is remarkable. Her poverty-stricken country, Sierra Leone, is still recovering from a brutal decade of civil war. But Mariama isn't looking back; she is the voice of the future. She is the first in her family to go to school and already has her own radio show and dreams of being a famous scientist and a television star.
"He was strong, but I was stronger." An Egyptian girl of 12 whose family can't afford to send her to school has very few options. She can become a street kid; she can become a bride; she can become a target. Yasmin -- whose name was changed and story portrayed by an actress out of concern for her safety -- is lured into the trap of a sexual predator. But what she doesn't become is a victim. Yasmin becomes a superhero.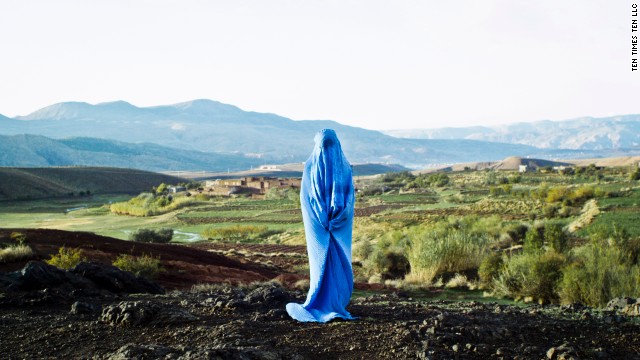 Girl Rising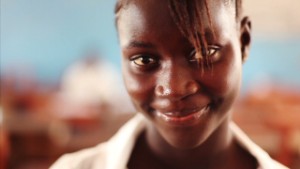 Sara wants education her mom didn't have
Purnima is 17 and has just finished secondary school at the top of her class. In fact, she was at the top of her class every year.
Purnima is about to start two years of Nepal's post-secondary school and she plans to go on to college. For a long time, she wanted to be an eye doctor. Now she says she is going to be a nurse and she may have a good chance to do just that. According to Room to Read, about 76% of its graduates go on to some kind of university, college or vocational training after secondary school.
The nonprofit Room to Read start working in Nepal more than 13 years ago. The organization now works for gender equality in education and overall literacy in Bangladesh, Cambodia, India, Laos, Nepal, South Africa, Sri Lanka, Tanzania, Vietnam and Zambia.
"Help them see their dreams and put them on the path to success ... with the life skills, drive and understanding, we get girls to the next step," says Rebecca Hankin of Room to Read.
Room to Read works to develop literacy skills and a habit of reading among all schoolchildren. But it also tries to ensure girls have the skills and support needed to complete their secondary education. More than 7 million children have been given access to education through the nonprofit's network of libraries and schools.
Kamlari - Nepal's modern slavery
Another obstacle for girls trying to get an education in Nepal is Kamlari. An illegal but still widely accepted tradition in Nepal, Kamlari is a system in which parents contract their daughters into indentured servitude for several years, often when the girls are as young as 5 or 6. They work long hours and are often physically and emotionally abused. Purnima was never sold as a Kamlari.
In Nepal's Bardiya district, more than 600 ex-Kamlari girls are enrolled in Room to Read's Girls Education program.
How you can help Kamlari girls and girls like Purnima in Nepal:
Give
You can help girls like Purnima go to school and chase their dreams by donating to Room to Read's Girls Education program. Thousands of girls in Nepal and other countries have been helped through school with books, school fees and mentorship. According to Room to Read, 96% of girls in the program advance to the next grade.
Get involved
Volunteer for Room to Read in your community. There are more than 50 chapters in the United States and abroad. Be part of local volunteer activities and fundraising. Even spreading the word in your hometown can raise awareness about the need for girls to be educated. Find a chapter near you.
Impact
For even more ways to make an impact on education for girls around the world, check out CNN's Impact Your World resources or take action with 10x10.
- More about CNN Films' "Girl Rising" project
- More from CNN's Impact Your World