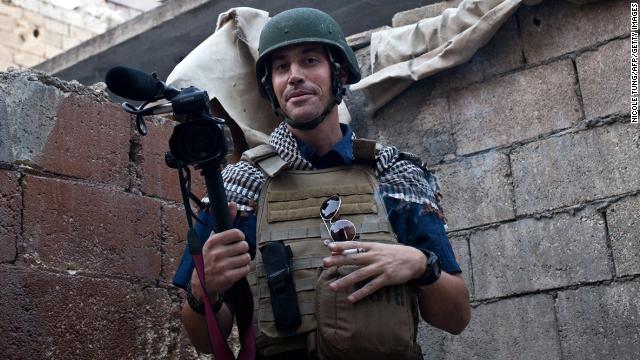 Freelance reporter
James Foley
went missing in November 2012 after his car was stopped by gunmen in Syria. A
video released by ISIS
on Tuesday, August 19, shows Foley being beheaded. The video posted on YouTube contained a message to the United States to end its military operations in Iraq.
Alan Gross
, at right with Rabbi Arthur Schneier, has been in Cuban custody since December 2009, when he was jailed while working as a subcontractor. Cuban authorities say Gross tried to set up illegal Internet connections on the island. Gross says he was just trying to help connect the Jewish community to the Internet. Former President Jimmy Carter and New Mexico Gov. Bill Richardson have both traveled to Cuba on Gross' behalf, but they were
unable to secure his release.
Jeffrey Edward Fowle, a U.S. citizen it says entered the country as a tourist on April 29 and broke the law. Citing unidentified diplomatic sources, the Japanese news agency Kyodo reported that Fowle was part of a tour group and that he was detained in mid-May after allegedly leaving a Bible in a hotel where he had been staying.
North Korea announced Friday, June 6, that it has detained
Sgt. Bowe Bergdahl, who had been held by insurgents in Afghanistan since 2009. The White House announced Bergdahl's release on May 31.
This undated image provided by the U.S. Army shows
Amir Hekmati, a former U.S. Marine charged with spying. But he was secretly retried in Iran and convicted of "practical collaboration with the U.S. government," his sister told CNN on April 11. He has been sentenced to 10 years in prison, she said. Hekmati was detained in August 2011 during a visit to see his grandmother. His family and the Obama administration deny accusations he was spying for the CIA.
An Iranian court threw out a 2011 death sentence for
Kenneth Bae
, a U.S. citizen, to 15 years of hard labor for committing "hostile acts" against the state. Those alleged acts were not detailed by the country's state-run news agency when it
announced the sentence
in May. Bae, here in a photo from a Facebook page titled Remember Ken Bae, was arrested in November 2012. "This was somebody who was a tour operator, who has been there in the past and has a visa to go to the North," a senior U.S. official told CNN.
A North Korean court sentenced
Robert Levinson
has been missing since 2007
. His family says he was working as a private investigator in Iran when he disappeared, and multiple reports suggest Levinson may have been working for the CIA. His family told CNN in January that they have long known that Levinson worked for the CIA, and they said it's time for the government to lay out the facts about Levinson's case. U.S. officials have consistently denied publicly that Levinson was working for the government, but they have repeatedly insisted that finding him and bringing him home is a "top" priority.
Retired FBI agent
Warren Weinstein
, a contractor held by al Qaeda militants, is a U.S. citizen who has been
held hostage in Pakistan
since August 2011.
Merrill Newman
arrives at the Beijing airport Saturday, December 7, after being released by North Korea. Newman was
detained October 26 by North Korean authorities
just minutes before he was to depart the country after visiting through an organized tour. His son Jeff Newman says the Palo Alto, California, man had all the proper paperwork and set up his trip through a North Korean-approved travel agency.
U.S. tourist and Korean War veteran
Yanira Maldonado, a U.S. citizen, right, in May 2013, for alleged drug possession. She and her husband, Gary, were traveling from Mexico back to the United States when their bus was stopped and searched. She was released a few days later and is now back in the United States.
Mexican authorities arrested
Saeed Abedini
, a 33-year-old U.S. citizen of Iranian birth, was
sentenced to eight years in prison
in January 2013, accused of attempting to undermine the Iranian government and endangering national security by establishing home churches.
Laura Ling
, center, and
Euna Lee
, to her right, spent 140 days in captivity after being charged with illegal entry to conduct a smear campaign. They were
freed in 2009
after a trip by former President Bill Clinton.
North Korea has arrested Americans before, only to release them after a visit by a prominent dignitary. Journalists
negotiated the release
of
Aijalon Gomes
, who was detained in 2010 after crossing into North Korea illegally from China. Analysts say high-level visits give Pyongyang a propaganda boost and a way to save face when it releases a prisoner.
Former President Jimmy Carter
Eddie Yong Su Jun
was released by North Korea a month after he was detained in April 2011. His alleged crime was not provided to the media. The American delegation that
secured his freedom
included Robert King, the U.S. special envoy for North Korean human rights issues.
Robert Park
was released by North Korea in 2010 without any apparent U.S. intervention. The Christian missionary crossed into North Korea from China, carrying a letter asking Kim Jong Il to free political prisoners and resign. North Korea's state-run news agency said
Park was released
after an "admission and sincere repentance of his wrongdoings." Here, Park holds a photo of Kim and a malnourished child during a protest in Seoul.
Josh Fattal
, center,
Sarah Shourd
, left, and
Shane Bauer
were detained by Iran while hiking near the Iraq-Iran border in July 2009. Iran charged them with illegal entry and espionage. Shourd was released on bail for medical reasons in September 2010; she never returned to face her charges. Bauer and Fattal were convicted in August 2011, but the next month they were
released on bail
and had their sentences commuted.
Haleh Esfandiari
, an Iranian-American scholar, was also detained at Evin Prison, spending months in solitary confinement before
Iran released her on bail
in August 2007. Esfandiari was visiting her ailing mother in Tehran when she was arrested and charged with harming Iran's national security.
Robert Becker
, right,
chose to stay
and stand trial.
Sixteen Americans were among the dozens arrested in December 2011 when Egypt raided the offices of 10 nongovernmental organizations that it said received illegal foreign financing and were operating without a public license. Many of the employees posted bail and left the country after a travel ban was lifted a few months later.
Timothy Tracy
was arrested in Venezuela
in April on allegations of funding opponents of newly elected President Nicolas Maduro, successor to the late Hugo Chavez. Tracy went to Venezuela to make a documentary about the political division gripping the country. He was released in June.
Filmmaker
Americans detained abroad
Americans detained abroad
Americans detained abroad
Americans detained abroad
Americans detained abroad
Americans detained abroad
Americans detained abroad
Americans detained abroad
Americans detained abroad
Americans detained abroad
Americans detained abroad
Americans detained abroad
Americans detained abroad
Americans detained abroad
Americans detained abroad
Americans detained abroad
Americans detained abroad
Americans detained abroad
Americans detained abroad
STORY HIGHLIGHTS
Frida Ghitis: Dennis Rodman's plea on Kenneth Bae reminds us of Americans held abroad
She says a number of U.S. citizens are languishing in prisons as geopolitical pawns
She says they're held on trumped-up, dubious charges in Cuba, Iran and beyond
Ghitis: We must let families take lead on reaction but be ready to raise voice for captives' return
Editor's note: Frida Ghitis is a world affairs columnist for The Miami Herald and World Politics Review. A former CNN producer and correspondent, she is the author of "The End of Revolution: A Changing World in the Age of Live Television." Follow her on Twitter: @FridaGColumns.
(CNN) -- The drama of an American woman who unexpectedly found herself in a Mexican prison has just had a happy ending. But the plight of many other U.S. citizens kept against their will in foreign prisons continues, as anxious relatives desperately seek for a way to gain their release,
Yanira Maldonado's sudden arrest on by Mexican authorities -- who alleged she was transporting drugs, a charge she and her family vehemently denied -- sparked a national outcry. It helped her case that Mexico has good relations with the U.S. Other captives, by contrast, have become the victims of complicated political and diplomatic battles between the U.S. and its foes.
Today, there are a number of American citizens languishing in prisons, some of them off the map, their survival at the mercy of powerful players with intricate agendas of geopolitical blackmail. For their families, the ordeal is emotionally devastating and becomes incalculably complicated as they try to figure out whose advice they can trust, how to avoid saying the wrong thing and how best to proceed to gain their loved ones' freedom.
Kenneth Bae, the Korean-American owner of a tour company, was just sentenced to 15 years of hard labor, convicted for "hostile acts" against North Korea. His sister, Terri Chung, said he was in North Korea as part of his job. "We just pray" she said, asking "leaders of both nations to please, just see him as one man, caught in between."
If Chung has reason for concern seeing her brother in the hands of a regime with little international accountability, the family of Robert Levinson, who disappeared in Iran six years ago, is not even sure who is holding him.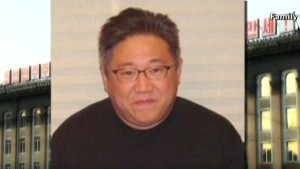 American faces 15 yrs. in N. Korean camp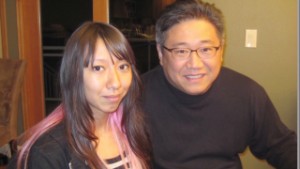 North Korea rattles saber again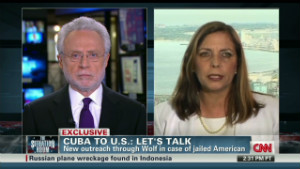 Is Cuba seeking prisoner swap with U.S.?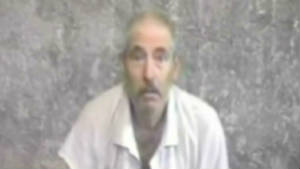 Missing ex-FBI agent seen in video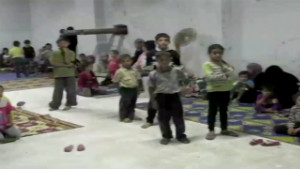 In Syria, shelling part of everyday life
Levinson, a retired FBI agent, was working as a private investigator on a cigarette smuggling case when he traveled to the Iranian resort island Kish in March 2007. Almost immediately, he vanished.
With tensions running high between Washington and Tehran, the U.S. government believed Iranian intelligence took him as a potential bargaining chip. But Iran denies knowing his whereabouts. For years, there were no signs of life; many thought he'd died. Then more than three years after his kidnapping, the family received a wrenching video of the emaciated father of seven, his voice breaking, asking the U.S. government to acquiesce to his captors' demands: "Please help me get home."
His wife and son posted their own video, describing Levinson as a loving father and grandfather, begging his captors, "Please tell us what you want."
Six years after the kidnapping, Secretary of State John Kerry called on Iran and other international partners to help, even though during a 2011 congressional hearing, Sen. Bill Nelson said, "We think he is being held by the government of Iran in a secret prison."
Another American, Alan Gross, was arrested by Cuba in 2009 while working as a subcontractor for the U.S. government, bringing equipment to allow Internet access to members of Cuba's Jewish community. Diplomatic cables from WikiLeaks show the arrest came during times of heightened tensions between Havana and Washington.
Havana accused him of working for U.S. intelligence. He was convicted of "acts against the independence and integrity of the state" and sentenced to 15 years in prison.
A Cuban Foreign Ministry official explained that "(t)o demand that Cuba unilaterally release Mr. Alan Gross is not realistic." Clearly, Gross was a trading commodity. Havana wants to exchange him for five Cuban agents convicted in Miami in 2001, one of them in connection with an incident that ended in the deaths of four Cuban-Americans pilots shot down by the Cuban military.
The United States rejects the idea. Kerry declared that "Alan Gross is wrongly imprisoned, and we're not going to trade as if it's a spy for a spy."
Gross' family says Washington is not doing enough to help. The family has sued the contractor he worked for and the State Department, charging they sent him on his job without proper preparation, training or protection.
It's difficult for families to know how much to rely on the government's help and how much to reveal to the public. The family of James Foley, a freelance journalist captured in Syria in November, initially requested a blackout on the news.
The fear is that raising a captive's profile can make him seem more valuable to his captors and harder to free. That is a risk, especially in a kidnapping for ransom by nonstate groups.
But GlobalPost, Foley's employer, now says it is convinced that Foley was taken by the Syrian government's Shabiha militia and is being held by Bashar al-Assad's forces.
Also in government hands now is a California filmmaker, Timothy Tracy, arrested by Venezuelan authorities. His family says he was making a documentary about Venezuelan politics. The government says he was instigating unrest against the government of President Nicolas Maduro.
President Barack Obama, during his recent visit to Latin America, called the accusations, "ridiculous."
When a government is involved, a number of possible avenues of release emerge. In fact, the release can be used as a sign of respect for humanitarian norms or of good will, aimed at easing diplomatic tensions without losing face.
These and other family ordeals continue, with little public attention focused on the struggle of people held against their will, pawns in a game in which they wield no influence.
For those wanting to help, the best approach is to listen to families' wishes. If they want silence, that should be respected. Otherwise, we should all Tweet, post, write and talk more loudly about the ordeals of Americans held prisoner for political reasons.
Follow us on Twitter @CNNOpinion.
Join us on Facebook/CNNOpinion.
The opinions expressed in this commentary are solely those of Frida Ghitis.