Alonso enjoys 'emotional' home F1 win
updated 12:04 PM EDT, Sun May 12, 2013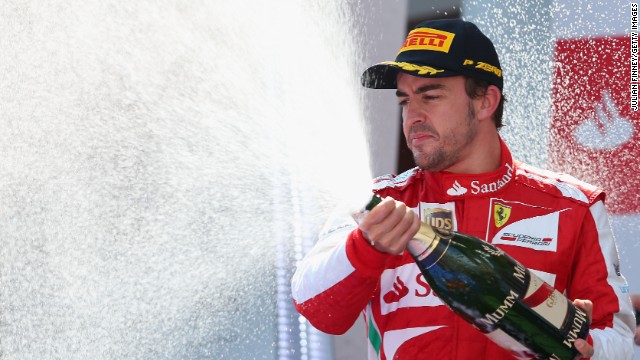 Fernando Alonso celebrates on the podium after winning the Spanish Grand Prix.
It was the second time he has won his home race -- the other occasion being in 2006 when he claimed his second world title when driving for Renault.
The 31-year-old finished more than nine seconds ahead of second -placed Kimi Raikkonen at the Circuit de Catalunya in Montmelo, near Barcelona.
Alonso had the backing of a strong home contingent in the stands. Some 95,000 fans were in attendance for the race.
Alonso win delights home fans
Alonso win delights home fans
Alonso win delights home fans
Alonso win delights home fans
STORY HIGHLIGHTS
Ferrari's Fernando Alonso wins his home Spanish Grand Prix for the second time
Teammate Felipe Massa claims third behind Lotus' Kimi Raikkonen
Raikkonen closes gap on overall leader Sebastian Vettel, who is fourth for Red Bull
Pole winner Nico Rosberg is sixth, while teammate Lewis Hamilton drops to 12th
(CNN) -- Fernando Alonso savored the sweet taste of victory in front of his home fans after kickstarting his Formula One title bid with a commanding victory in Sunday's Spanish Grand Prix.
The two-time world champion won by more than nine seconds from Lotus' Kimi Raikkonen after starting from fifth on the grid, as he reduced his deficit behind overall leader Sebastian Vettel to 17 points.
"It's very special winning at home, it doesn't matter how many times you do, it's always like starting from zero," said the 31-year-old, whose only other victory at the Circuit de Catalunya was back in 2006 in the same season he won his second world title with Renault.
"It was fantastically emotional and the fans really helped because you feel the support from everyone.
"The last laps are very long because you want the race to finish as soon as possible, but I'm very happy for the team."
F1 interactive: Latest results and standings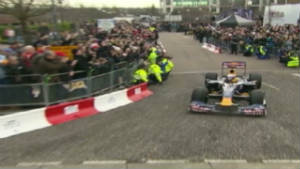 Red Bull Show Run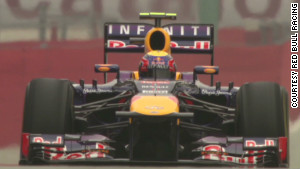 Formula One season off to a racing start