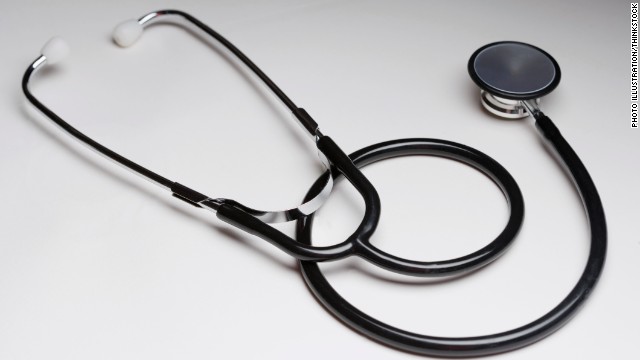 CNN's "Life's Work" series features innovators and pioneers who are making a difference in the world of medicine. Click through the slides to learn more about women who have made significant contributions in their fields.
Marie Curie
(1867-1934) won two Nobel prizes. Her observations of radiation suggested a relationship between radioactivity and the heavy elements of the Periodic Table. Curie's painstaking research with her husband, Pierre, culminated in the isolation of two new, heavy elements -- polonium, which they named for Marie's homeland Poland, and the naturally glowing radium.
Radioactivity has led to many advances in medicine
.
Physicist
Elizabeth Blackwell
(1821-1910) was the first woman doctor in the United States. She said that she went into medicine because a close friend who was dying told her that having a female physician would have spared her the worst suffering.
Elizabeth Garrett Anderson
(1836-1917) was England's first female physician. She opened the New Hospital for Women at the St. Mary's Dispensary in 1872, which was later called the London School of Medicine for Women.
Maria Montessori
(1870-1952) was the first woman to obtain a medical degree in Italy. She developed the Montessori system of education for young children, which encourages exploration, expression and freedom from restraints.
Rosalind Elsie Franklin
(1920-1958) is best known for her part in the discovery of the molecular structure of DNA. The British biophysicist and X-ray crystallographer worked on the X-ray diffraction images of DNA, which led to the discovery of the DNA double helix.
Florence Nightingale
(1820-1910), reformer of English nursing, received the Order of Merit for her tireless efforts during the Crimean War. She was the first female recipient of this honor.
Virginia Apgar
(1909-1974) developed the first system of tests, known as the Apgar score, to assess the health of newborn babies. She was also the first woman to be a full professor at the Columbia University College of Physicians and Surgeons.
American doctor
Ruth Westheimer
has made a career of talking openly about sex, educating and advising the world about intimate matters. When she did her doctorate, "Nobody talked about contraception," she told Dr. Drew Pinsky in 2012.
Sex therapist
Antonia Novello
was the first female surgeon general of the United States, as well as the first of Hispanic origin. During her time in office, she helped launch the
Healthy Children Ready to Learn Initiative
and spoke out against underage drinking.
Francoise Barre-Sinoussi
shared the 2008 Nobel medicine prize for the discovery of HIV. She is a virologist at the Institut Pasteur in Paris.
Elizabeth Blackburn
was awarded the 2009 Nobel Prize in Physiology or Medicine for discovering (along with Carol Greider and Jack Szostak) how chromosomes are protected by telomeres and the enzyme telomerase.
Biological researcher
Regina Benjamin
founded a rural health clinic in Alabama that kept running despite two hurricanes and a fire.
Current U.S. Surgeon General
Women pioneers in medicine
Women pioneers in medicine
Women pioneers in medicine
Women pioneers in medicine
Women pioneers in medicine
Women pioneers in medicine
Women pioneers in medicine
Women pioneers in medicine
Women pioneers in medicine
Women pioneers in medicine
Women pioneers in medicine
Women pioneers in medicine
Women pioneers in medicine