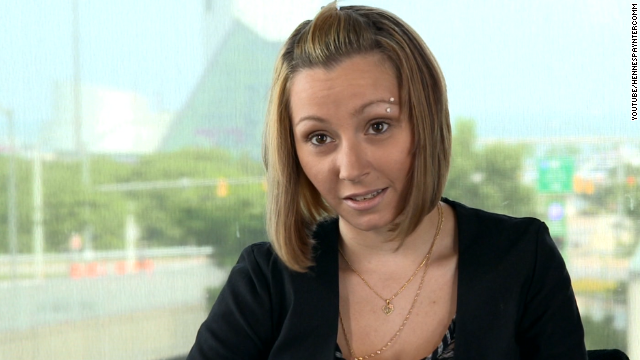 Amanda Berry
vanished a few blocks from her Cleveland home on April 21, 2003. She was 16. On Monday, May 6,
she was found
with two other missing women blocks from where she disappeared. Click through to see more miraculous stories of lost children who were found months or even years later.
Georgina "Gina" DeJesus
was found on May 6 with Amanda Berry and Michelle Knight in Cleveland. DeJesus was last seen in the Ohio city on April 2, 2004, on her way home from school. She was 14 when she went missing.
Michelle Knight
was the
third of the three women who escaped
from a captor's house in Cleveland on May 6. She was last seen on August 22, 2002, when she was 21.
Elizabeth Smart
was 14, she was abducted from her bed, raped and held captive for nine months by Brian David Mitchell. On May 25, 2011, Mitchell was sentenced to life in prison.
On June 5, 2002, when
Natascha Kampusch
, an Austrian woman, was held prisoner in a basement for eight years from the time she was 10. Her abductor, Wolfgang Priklopil, beat her up to 200 times a week, manacled her to him as they slept and forced her to walk around half-naked as a domestic slave after kidnapping her in 1998. Kampusch escaped in August 2006. Priklopil committed suicide shortly thereafter.
Jaycee Lee Dugard
was abducted in 1991 from outside her home in South Lake Tahoe, California. She was held by Phillip and Nancy Garrido in a hidden compound of sheds along with the two daughters to whom she subsequently gave birth. Dugard and her daughters were found in 2009.
Eleven-year-old
Shawn Damian Hornbeck
spent more than four years with Michael Devlin, passing as his captor's son in the St. Louis suburb of Kirkwood, Missouri. Shawn was 15 when he was found in 2007 and reunited with his family.
Elisabeth Fritzl
was imprisoned and raped by her father, Josef Fritzl, for 24 years. Fritzl lured his daughter into the basement in 1984 when she was 18 years old. She had seven of his children. She was released at age 42 after her ill 19-year-old daughter was taken to the hospital and police called the family in for abuse suspicions. In 2009 Josef Fritzl
was sentenced to life in prison.
Carlina White
was abducted in 1987 from a Harlem hospital room. She learned her real identity 23 years later after finding her case online. She contacted the police after finding a baby picture that looked like her baby pictures on a missing children website. She was reconnected with her birth mother in 2011. White said she'd never felt like she belonged to the family who raised her.
Steve Carter
also discovered he was a missing person after an online search. He had been adopted at age 4 from an orphanage in Honolulu. At 35 years old, he heard about White's case and clicked on Missingkids.com and found an age progression photo of himself as an infant. It came to light that biological father, Mark Barnes, reported him missing more than three decades ago after his mother, Charlotte Moriarty, took him for a walk and didn't return.
Amanda Berry
Georgina DeJesus
Michelle Knight
Elizabeth Smart
Natascha Kampusch
Jaycee Dugard
Shawn Damian Hornbeck
Elisabeth Fritzl
Carlina White
Steve Carter
STORY HIGHLIGHTS
Kenneth Lanning: It is almost miraculous that three women missing for a decade turned up
Lanning: Long-term missing cases are the most difficult and draining for law enforcement
He says majority of missing kids go missing because they were runaways, lost or injured
Cleveland case inspiring, but most long-term abduction cases don't end happily, he says
Editor's note: Kenneth V. Lanning, a consultant in crimes against children, was a special agent with the FBI for more than 30 years and was assigned to the FBI Behavioral Science Unit at the FBI Academy for 20 of those years.
(CNN) -- It is almost miraculous that three women who have been missing for a decade have turned up. The story of Amanda Berry, who screamed for help and got the attention of a neighbor who broke down a door that set her and two other women free, is riveting. Police have already arrested three suspects.
As details emerge in the coming days, many people are asking: How could something like this happen? Why did the police not find them earlier? There are far more questions than answers at this point.
Although the terms abduction and missing have become almost synonymous, they are not quite the same.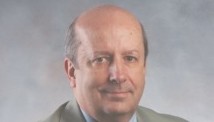 Kenneth V. Lanning
In sexually motivated abduction cases, the child is usually returned before anyone had time to note the child was even missing. The motivation is easier to evaluate, and the investigation usually focuses primarily on any sexual assault.
In long-term missing/abduction cases, the motivation is harder to evaluate, and the investigation usually focuses more on finding the "missing" child. Such cases are among the most difficult, frustrating and emotionally draining for law enforcement.
Children can be missing for a wide variety of reasons (e.g., runaway, throwaway, lost, injured, etc.) other than abduction and can be abducted for a wide variety of motivations (profit, ransom, custodial disputes, etc.) other than sex.
For long-separated families, reunions can be a struggle
What investigators are often presented with is simply the fact that a child is missing -- the child did not return home as expected. Family and friends want an immediate and aggressive response by law enforcement with the issuing of Amber Alerts.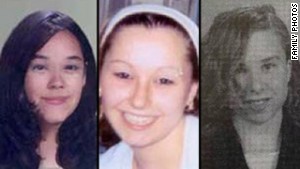 Three separate cases, one rescue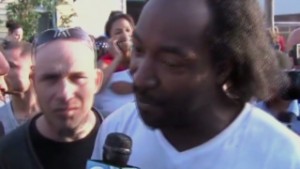 Neighbor kicked in door to rescue women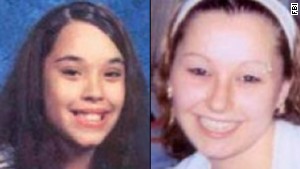 Women rescued after 10-year nightmare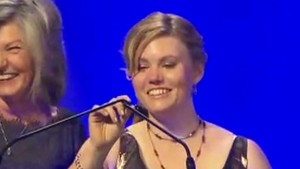 Dugard's message: Ask yourself to care
Law enforcement, however, must consider and evaluate all possibilities. Especially in cases involving teenagers or families living a chaotic lifestyle, determining that an abduction even took place can be difficult. It is simply not possible or reasonable for law enforcement to respond to every missing child case as if it were a sexually motivated nonfamily abduction.
The vast majority of missing children are missing because they were runaways, lost, accidentally injured or gone for a variety of benign reasons (e.g., lost track of time). A runaway or lured-away child, however, can easily become an abducted child when prevented from returning home.
In sexually motivated abduction cases, a child will usually be held only long enough for the offender to engage in some amount of sexual activity. A few sex offenders, however, seem to want to believe they will live happily ever after with their abducted victim as a sex partner. In a few cases (e.g., Elizabeth Smart, Tara Burke, Jaycee Dugard, Shawn Hornbeck and Steven Stayner) victims have surfaced alive many months or years after being abducted. Many parents of long missing children understandably pray that their children are among such victims.
In cases in which the victims are held and kept alive long term, the offender must have a method of control beyond just typical threats and violence. In my experience, this has sometimes involved the assistance of one or more accomplices or the use of physical controls such as a remote location, soundproof room, underground chamber or elaborate restraining devices.
It also usually involves an evolving and changing relationship between the offender and the child victim. The offender gradually moves from being a stranger using force to an acquaintance using seduction to a father-like or domestic figure using a family-like bond.
In some cases in which I have been involved, victims have been left alone, were poorly guarded, did not try to escape or seemed almost compliant in a variety of ways in their victimization. Victims may even feel guilt, shame and embarrassment or blame themselves as a result of this. In my opinion, the victims who survived the odds did the right thing, whatever it was. The Patty Hearst case is one in which society and the criminal justice system struggled with abduction victim accountability for behavior that helped lead to survival.
Some prefer to explain this as being the result of a mysterious process called "brainwashing" or the "Stockholm Syndrome." I see it as a perfectly understandable result of adult/child interaction and influence over time. A survival and interdependency bond may develop. It is a kind of adaptation or learned helplessness. This process can vary significantly based on the personality characteristics of both the offender and victim.
The case of the three Cleveland women who have escaped their captor after so long is inspiring and offers hope for other cases. But most long-term nonfamily-child abduction cases, unfortunately, do not have such happy endings. However, that should not prevent the continuing efforts to resolve them. The greatest accomplishment of almost any law enforcement investigator would be to be able to return a missing child to his or her parents.
Follow us on Twitter @CNNOpinion.
Join us on Facebook/CNNOpinion.
The opinions expressed in this commentary are solely those of Kenneth V. Lanning.