Photos: Missing children who were found
updated 9:36 AM EDT, Tue May 7, 2013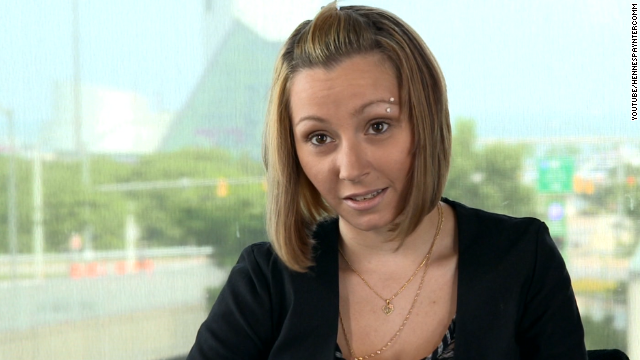 Amanda Berry
vanished a few blocks from her Cleveland home on April 21, 2003. She was 16. On Monday, May 6,
she was found
with two other missing women blocks from where she disappeared. Click through to see more miraculous stories of lost children who were found months or even years later.
Georgina "Gina" DeJesus
was found on May 6 with Amanda Berry and Michelle Knight in Cleveland. DeJesus was last seen in the Ohio city on April 2, 2004, on her way home from school. She was 14 when she went missing.
Michelle Knight
was the
third of the three women who escaped
from a captor's house in Cleveland on May 6. She was last seen on August 22, 2002, when she was 21.
Elizabeth Smart
was 14, she was abducted from her bed, raped and held captive for nine months by Brian David Mitchell. On May 25, 2011, Mitchell was sentenced to life in prison.
On June 5, 2002, when
Natascha Kampusch
, an Austrian woman, was held prisoner in a basement for eight years from the time she was 10. Her abductor, Wolfgang Priklopil, beat her up to 200 times a week, manacled her to him as they slept and forced her to walk around half-naked as a domestic slave after kidnapping her in 1998. Kampusch escaped in August 2006. Priklopil committed suicide shortly thereafter.
Jaycee Lee Dugard
was abducted in 1991 from outside her home in South Lake Tahoe, California. She was held by Phillip and Nancy Garrido in a hidden compound of sheds along with the two daughters to whom she subsequently gave birth. Dugard and her daughters were found in 2009.
Eleven-year-old
Shawn Damian Hornbeck
spent more than four years with Michael Devlin, passing as his captor's son in the St. Louis suburb of Kirkwood, Missouri. Shawn was 15 when he was found in 2007 and reunited with his family.
Elisabeth Fritzl
was imprisoned and raped by her father, Josef Fritzl, for 24 years. Fritzl lured his daughter into the basement in 1984 when she was 18 years old. She had seven of his children. She was released at age 42 after her ill 19-year-old daughter was taken to the hospital and police called the family in for abuse suspicions. In 2009 Josef Fritzl
was sentenced to life in prison.
Carlina White
was abducted in 1987 from a Harlem hospital room. She learned her real identity 23 years later after finding her case online. She contacted the police after finding a baby picture that looked like her baby pictures on a missing children website. She was reconnected with her birth mother in 2011. White said she'd never felt like she belonged to the family who raised her.
Steve Carter
also discovered he was a missing person after an online search. He had been adopted at age 4 from an orphanage in Honolulu. At 35 years old, he heard about White's case and clicked on Missingkids.com and found an age progression photo of himself as an infant. It came to light that biological father, Mark Barnes, reported him missing more than three decades ago after his mother, Charlotte Moriarty, took him for a walk and didn't return.
Amanda Berry
Georgina DeJesus
Michelle Knight
Elizabeth Smart
Natascha Kampusch
Jaycee Dugard
Shawn Damian Hornbeck
Elisabeth Fritzl
Carlina White
Steve Carter