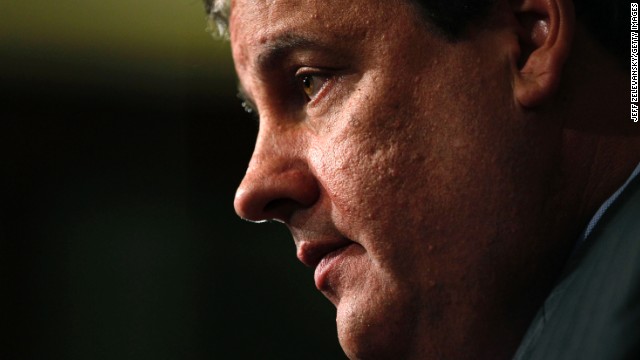 New Jersey Gov. Chris Christie has become a well-known face for the Republican party, but in his home state he's still the second-best-known Boss, next to Bruce Springsteen. Pictured above, Christie speaks at a news conference on October 4, 2011, in Trenton, the capital.
Christie signs the Overdose Prevention Act on May 2, 2013 in Paterson, New Jersey.
Christie addresses state legislators during his State of the State Address on January 8 in Trenton.
Christie tries to comfort Alice Cimillo, whose home was damaged by Superstorm Sandy, on November 1, 2012, in Moonachie, New Jersey.
President Barack Obama and Christie talk with local residents affected by Hurricane Sandy at the Brigantine Beach Community Center on October 31, 2012, in Brigantine, New Jersey, in this photo provided by the White House.
Christie speaks to the media before the start of the abbreviated first day of the Republican National Convention on August 27, 2012, in Tampa, Florida.
Former first lady Nancy Reagan, center, is recognized before Christie delivers remarks at the Reagan Library on September 27, 2011, in Simi Valley, California.
Christie lays a white rose on wreckage pulled from ground zero during the dedication for the Empty Sky Memorial at Liberty State Park on September 10, 2011, in Jersey City, New Jersey.
Christie speaks at a town hall meeting in Hammonton, New Jersey, on March 29, 2011.
Christie and his wife, Mary Pat Christie, arrive at the White House for a state dinner on January 19, 2011, in Washington.
Christie exits the voting booth after casting his vote on November 3, 2009, in Mendham, New Jersey. Christie beat incumbent Democrat John Corzine for the gubernatorial position.
Christie and his running mate, Sheriff Kim Guadagno, left, make phone calls to voters at Monmouth County Republican Headquarters on November 2, 2009, in Freehold, New Jersey.
Then U.S. Attorney for the District of New Jersey, Christie pauses on May 8, 2007, before a news conference concerning a thwarted terrorist plot to attack the U.S. Army's Fort Dix outside Trenton.
Christie works in his office in Newark on June 16, 2003.
Chris Christie: New Jersey's other Boss
Chris Christie: New Jersey's other Boss
Chris Christie: New Jersey's other Boss
Chris Christie: New Jersey's other Boss
Chris Christie: New Jersey's other Boss
Chris Christie: New Jersey's other Boss
Chris Christie: New Jersey's other Boss
Chris Christie: New Jersey's other Boss
Chris Christie: New Jersey's other Boss
Chris Christie: New Jersey's other Boss
Chris Christie: New Jersey's other Boss
Chris Christie: New Jersey's other Boss
Chris Christie: New Jersey's other Boss
Chris Christie: New Jersey's other Boss
STORY HIGHLIGHTS
Obese New Jersey Gov. Chris Christie underwent lap band stomach surgery to slim down
Christie says he did it for wife and kids, but some think it's for a 2016 presidential run
Bryan Monroe had gastric bypass surgery, warns Christie there will be criticisms
But Monroe says like himself, Christie did it to live a healthy, long life
Editor's note: Bryan Monroe is the editor of CNNPolitics.com and lost more than 170 pounds after having gastric bypass surgery in 2006.
(CNN) -- Good move, governor. And you didn't even let on.
When we chatted briefly at the White House Correspondents Dinner a few weekends ago, you looked very upbeat and energetic. I had no idea that you had undergone Lap-Band stomach surgery to lose weight
And when I wrote that CNN piece about you on February 8 saying you needed to take your doctor's advice seriously and do whatever you could to drop some pounds, I had no idea you probably had made the decision already and were heading into surgery in eight days.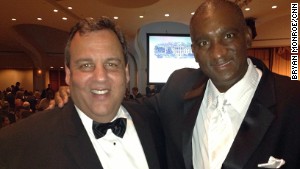 New Jersey Gov. Chris Christie with Bryan Monroe at the White House Correspondents Dinner on April 27.
Congratulations!
Now some are saying that your decision to make such a drastic move to drop what could be at least 100 pounds was motivated by your desire to run for president in 2016. Being 5-foot-11 and weighing at least 300 to 350 pounds at 50 might not be conducive to occupying the Oval Office as 45th president of the United States.
But we know better.
You told the New York Post that you did this first for your family, for your kids. Those are the same factors that led to my decision seven years ago. They also motivated men like NBC's Al Roker, Jets coach Rex Ryan and former Rep. Jesse Jackson Jr. to do the same thing -- and it had nothing to do with political aspirations.
"It's so much more important than that," you told the Post.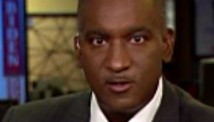 Bryan Monroe
We'll leave that to history to decide.
Still, you knew that being morbidly obese (yes, that's how you describe people who are 100 pounds or more over their ideal body weight) would be something that would ultimately kill you, probably as a relatively young man.
You don't see a lot of 80-year-old obese people, do you?
And, at 50, with four wonderful children, you have a lot to live for and a lot of life ahead of you. Then there's a possible future in Washington.
For a public person, a governor, these decisions are terribly personal. You had to consider the risks of doing nothing or having a fairly aggressive surgery like gastric bypass -- or doing something a little less aggressive like the Lap-Band, also called the adjustable laparoscopic banding system.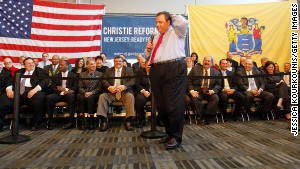 What Christie's surgery means for 2016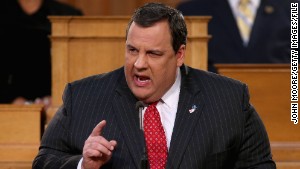 Was Christie's surgery political?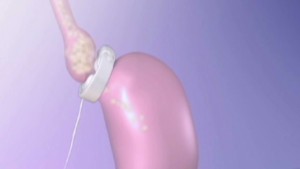 What is lap-band surgery?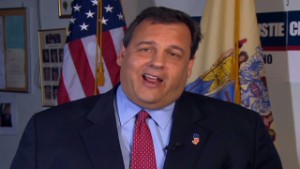 Gov. Christie reflects on weight
In that procedure, doctors put a silicone tube, which is like a big rubber band, around the top of your stomach, restricting the amount of food you can take in. They fill that tube with saline, squeezing the size of the entry into the stomach even more so you can eat even less. They can also adjust the band to allow for more food.
This can result in the loss of at least 100 pounds within the first year to 18 months, but it does carry some risks. Some say you've already dropped 40 to 50 pounds, which would be typical eight to 10 weeks after the procedure.
But there will be haters.
Some will say that your lifestyle of excess over the years led you to this point, and that it's lazy to go under the knife to resolve such a dramatic problem rather than bear down, hit the treadmill and do it the hard way.
Others will question why you decided to do the Lap-Band procedure rather than the permanent Roux-en-Y gastic bypass. Some people have had to remove the bands because they caused painful irritation and scar tissue in their stomachs. I had the Roux-en-Y procedure, which can be initially more dangerous but is often recommended for those who require dramatic weight loss in a shorter period of time.
And then there will be those who said you did all this just because you want to be president in 2016. A fat president wasn't even a good look for William Howard Taft back in 1909.
Some or all that may be true, but really, governor, we know there's a lot more to the story.
You did this to live.
You did this because 50 is just too young to drop dead of a heart attack, diabetes or a stroke.
You did this for your health. Not to mention that it would be kind of sad to get out-hustled in Iowa or New Hampshire or Florida by Hillary Clinton simply because you needed to stop and catch your breath on the campaign bus.
But most important, you did this so you would be around for your kids, your wife, your family, your state and your country.
And I say, more power to ya...
Follow @CNNOpinion on Twitter.
Join us at Facebook/CNNOpinion.
The opinions expressed in this commentary are solely those of Bryan Monroe.