STORY HIGHLIGHTS
NEW: Three suspects arrested, all brothers, police say
One woman desperately calls 911 after freeing herself from home where she had been
The original suspect is identified as a former bus driver
Women had disappeared at least nine years ago
Editor's note: For more on this story, check out coverage on CNN affiliates WJW, WEWS, WKYC and WOIO.
(CNN) -- Amanda Berry was last seen after finishing her shift at a Burger King in Cleveland in 2003. It was the eve of her 17th birthday.
Georgina "Gina" DeJesus disappeared nearly a year later, in April 2004. She was 14.
Michele Knight vanished in 2002, at age 21, according to the Plain Dealer.
All three were found alive in a home in a Cleveland neighborhood Monday night, police announced in a development hailed as a miracle by their families.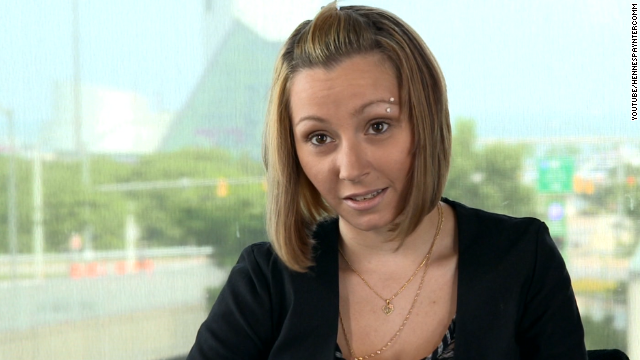 Amanda Berry vanished a few blocks from her Cleveland home on April 21, 2003. She was 16. On Monday, May 6, she was found with two other missing women blocks from where she disappeared. Click through to see more miraculous stories of lost children who were found months or even years later.
Georgina "Gina" DeJesus was found on May 6 with Amanda Berry and Michelle Knight in Cleveland. DeJesus was last seen in the Ohio city on April 2, 2004, on her way home from school. She was 14 when she went missing.
Michelle Knight was the third of the three women who escaped from a captor's house in Cleveland on May 6. She was last seen on August 22, 2002, when she was 21.
On June 5, 2002, when Elizabeth Smart was 14, she was abducted from her bed, raped and held captive for nine months by Brian David Mitchell. On May 25, 2011, Mitchell was sentenced to life in prison.
Natascha Kampusch, an Austrian woman, was held prisoner in a basement for eight years from the time she was 10. Her abductor, Wolfgang Priklopil, beat her up to 200 times a week, manacled her to him as they slept and forced her to walk around half-naked as a domestic slave after kidnapping her in 1998. Kampusch escaped in August 2006. Priklopil committed suicide shortly thereafter.
Eleven-year-old Jaycee Lee Dugard was abducted in 1991 from outside her home in South Lake Tahoe, California. She was held by Phillip and Nancy Garrido in a hidden compound of sheds along with the two daughters to whom she subsequently gave birth. Dugard and her daughters were found in 2009.
Shawn Damian Hornbeck spent more than four years with Michael Devlin, passing as his captor's son in the St. Louis suburb of Kirkwood, Missouri. Shawn was 15 when he was found in 2007 and reunited with his family.
Elisabeth Fritzl was imprisoned and raped by her father, Josef Fritzl, for 24 years. Fritzl lured his daughter into the basement in 1984 when she was 18 years old. She had seven of his children. She was released at age 42 after her ill 19-year-old daughter was taken to the hospital and police called the family in for abuse suspicions. In 2009 Josef Fritzl was sentenced to life in prison.
Carlina White was abducted in 1987 from a Harlem hospital room. She learned her real identity 23 years later after finding her case online. She contacted the police after finding a baby picture that looked like her baby pictures on a missing children website. She was reconnected with her birth mother in 2011. White said she'd never felt like she belonged to the family who raised her.
Steve Carter also discovered he was a missing person after an online search. He had been adopted at age 4 from an orphanage in Honolulu. At 35 years old, he heard about White's case and clicked on Missingkids.com and found an age progression photo of himself as an infant. It came to light that biological father, Mark Barnes, reported him missing more than three decades ago after his mother, Charlotte Moriarty, took him for a walk and didn't return.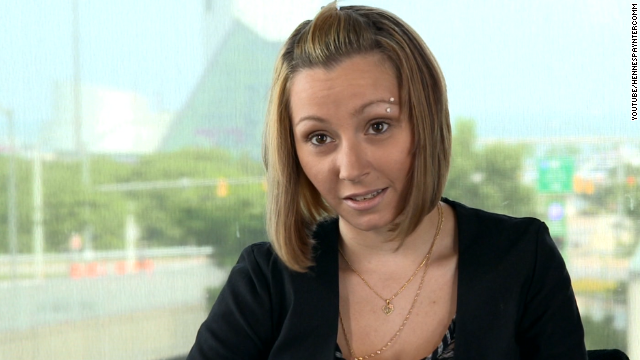 Missing children who were found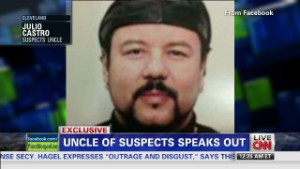 Suspects Uncle: I never want to see them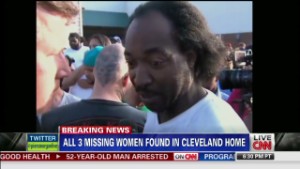 Neighbor: "I thought this girl was dead"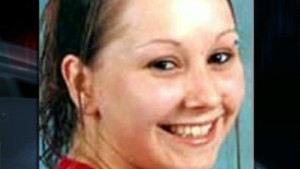 3 missing women found alive in Ohio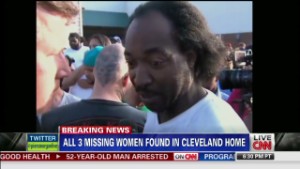 Neighbor: "I thought this girl was dead"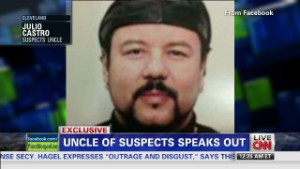 Suspects Uncle: I never want to see them
"Help me, I am Amanda Berry," Berry told police in a frantic 911 call from a neighbor's house. "I've been kidnapped and I've been missing for 10 years. And I'm here, I'm free now."
Police swiftly moved in on the house where the three of them said they had been and arrested a 52-year-old man, identified as a former school bus driver. Two others, identified as his brothers, ages 50 and 54, also have been arrested, Deputy Police Chief Ed Tomba told reporters late Monday. Only the middle brother lived at the home, Tomba said.
The three women and a fourth person were being treated at Cleveland's Metro Health Medical Center on Monday, said Dr. Gerald Maloney, an emergency room physician there.
"This isn't the ending we usually hear to these stories, so we're very happy. We're very happy for them," Maloney said.
The three women were in fair condition. Maloney would not identify the fourth person being seen at the hospital, but witnesses said Berry, who escaped from the house with the help of a neighbor, had a young child with her.
"They were crazy, screaming, 'Help, call police, please help.' ... They were desperate, crying, running," said Angela Garcia, whose aunt provided the phone for them to call police.
Another 911 call came in less than a minute later from a man who saw Berry busting out of the house.
"She's like, 'This (expletive) kidnapped me and my daughter,'" Charles Ramsey told 911.
DeJesus's mother, Nancy, met with her at the hospital, cousin Sylvia Colon, told CNN's "Piers Morgan Tonight." She had never given up hope of finding her daughter alive.
"She has always said that she just could feel it, a link a mom can feel, but she always believed Gina was alive and well," Colon said. "She always believed that. I just want to say what a phenomenal Mother's Day gift she gets this Mother's Day."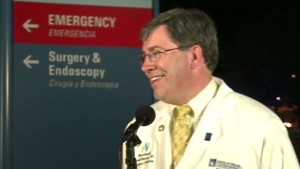 Crowd cheers for Amanda Berry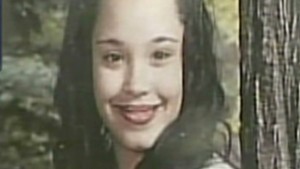 Kidnapping suspect's son 'truly stunned'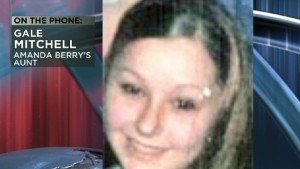 Amanda Berry's aunt didn't give up hope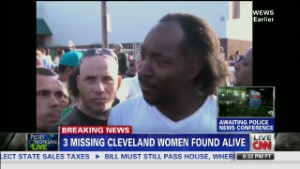 Ohio: Neighbor interview, then 911 call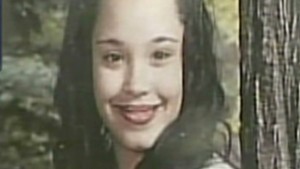 Kidnapping suspect's son 'truly stunned'
Read CNN story on three missing from 2009
Brian Cummins, a councilman who represents the area where the women were found, identified the suspect in whose home the women were found as Ariel Castro. His uncle, Julian Castro, told CNN's "Anderson Cooper 360" that his family had grown up in the same west Cleveland neighborhood and knew the DeJesus family.
Castro used to work as a bus driver for the Cleveland Metropolitan School District, according to district spokeswoman Roseann Canfora. She did not have specifics Monday night on how long he was employed, when he left, or whether he was fired or left voluntarily.
Ramsey, the neighbor who helped Berry and her child out of the house, told reporters the suspect wasn't known for anything exciting -- "until today."
"We see this dude every day. I've been here a year. I barbecued with this dude. We eat ribs and listen to salsa music," Ramsey said.
And Garcia said neighbors "never saw nothing suspicious."
"We never saw the girls there and we were always outside," she said. "We only saw the guy."
Cleveland Mayor Frank Jackson said there were "many unanswered questions regarding this case, and the investigation will be ongoing." But he added, "I am thankful that these three young ladies are found and alive."
CNN's Ed Payne, Laura Ly and Rande Iaboni contributed to this report.