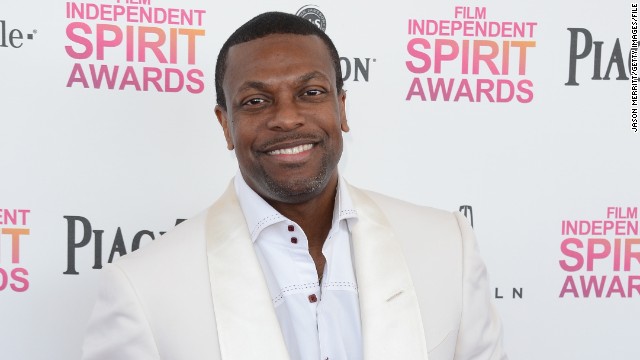 Comedic actor Chris Tucker has been able to reach a deal with the IRS after the government filed a $2.5 million tax lien against him. According to a rep for Tucker, the "Silver Linings Playbook" star worked out the resolution on Friday, August 29, leading to a settlement.
Vanessa Williams might soon be writing a very big check. The IRS has filed a tax lien against the actress, saying that she owes $369,249 to the federal government for her earnings in 2011. At the time, Williams was working on the ABC prime-time soap "Desperate Housewives."
reportedly
$1.3 million in debt, with $1.2 million of that being in back taxes.
Actor Mekhi Phifer has filed for bankruptcy, according to court papers obtained by CNN. The "Divergent" star is
According to TMZ
, Polo owes about $772,000 in back taxes and more than $36,000 in credit card debt.
Actress Teri Polo, from "Meet the Parents" and ABC Family's "The Fosters," filed for bankruptcy in April.
Singer Aaron Carter filed a bankruptcy petition
to shed more than $2 million in debt, mostly taxes owed from his days as a teen sensation, his publicist told CNN in November.
Singer Lauryn Hill was sentenced to three months
in prison in May 2013. She told a judge she intended to pay taxes but it was just a question of when.
Judy Garland's tax debt forced her to do something she vowed she would never do: host a television show. To pay the IRS for delinquent taxes dating back a decade, the singer/actress signed a $24 million deal with CBS for "The Judy Garland Show" in 1962.
Willie Nelson cleared his $32 million tax debt by selling assets and an album titled "The IRS Tapes: Who'll Buy My Memories?" Nelson discovered in 1990 that his accountants had not fully paid his taxes -- a find made tougher by investment losses in the 1980s.
In 1990, baseball legend Pete Rose spent five months in prison for tax evasion convictions stemming from money made selling autographs and memorabilia. The tax man returned to his door in 2004 with a $1 million lien for back taxes.
Lil' Kim blamed her accountant when her tax troubles arose in 2005. Seven years later, the rapper still had to pay more than $1 million to the government.
While O.J. Simpson has known bigger legal problems, delinquent taxes are on the list. The former football star, who's serving a long prison sentence in Nevada, owed the IRS and the state of California hundreds of thousands of dollars, according to court documents.
Comedian Sinbad racked up a large unpaid tax bill, owing $8 million to the IRS for income from 1998 to 2006, according to an IRS court filing in 2012. California officials also reported that he owed the state $2 million. After filing for bankruptcy and selling his home, Sinbad used the tax troubles as material for a reality show.
Actor Nicolas Cage revealed in 2010 that he owed $14 million in back taxes, which he has been working to pay off since. A federal tax lien said he owed $6.2 million from income in 2007.
Wesley Snipes walked out of a federal prison in April 2013 after serving a tax evasion sentence that began in December 2010. The actor claimed that he was not legally obligated to pay federal taxes, an argument a jury did not buy.
Rapper Jeffrey Atkins, also known as Ja Rule, was sentenced to 28 months in prison in July 2011 for failing to file tax returns with the IRS. Atkins admitted that he did not file his taxes for five years.
Ozzy Osbourne and his wife, Sharon, were hit with a federal tax lien in April 2011 on one of their Los Angeles homes. The couple owed $1.7 million in back taxes from 2008 and 2009. Sharon Osbourne initially blamed an accountant but later took personal responsibility.
Dionne Warwick filed for bankruptcy in March 2013, citing more than $10 million in tax debt dating to 1991. Her publicist blamed "negligent and gross financial mismanagement."
Actress Pamela Anderson was hit by a big back-tax bill in December 2012, totaling about $370,000.
In 1997, "Hollywood Madam" Heidi Fleiss was sentenced to 30 months in a federal prison for convictions on conspiracy, tax evasion and money laundering relating to a high-priced prostitution ring. She served 20 months.
Celebrity tax woes
Celebrity tax woes
Celebrity tax woes
Celebrity tax woes
Celebrity tax woes
Celebrity tax woes
Celebrity tax woes
Celebrity tax woes
Celebrity tax woes
Celebrity tax woes
Celebrity tax woes
Celebrity tax woes
Celebrity tax woes
Celebrity tax woes
Celebrity tax woes
Celebrity tax woes
Celebrity tax woes
Celebrity tax woes
Celebrity tax woes
STORY HIGHLIGHTS
NEW: "If that's not like enough to slavery, I don't know," Hill told the judge
The singer must serve a year on probation and possibly three months of home confinement
She must report to prison on July 8, unless her lawyer files an appeal
Hill pleaded guilty last year to failing to file returns on more than $1.8 million in taxes
(CNN) -- Lauryn Hill told the judge who sentenced her to prison that she planned to pay her taxes; it was just a question of when.
The judge reminded her that citizens don't get to choose when to pay the government just before ordering her to spend three months in a federal prison.
The Grammy-winning singer must report to prison on July 8 to begin serving the sentence for failure to pay federal income taxes for three years, followed by three months of home confinement and a year of supervised probation, the judge said. Hill must also pay penalties and taxes still owed and a $60,000 fine.
Hill pleaded guilty last year to three counts of failing to file tax returns on more than $1.8 million between 2005 and 2007.
The artist appeared Monday before U.S. Magistrate Judge Madeline Cox Arleo in federal court in Newark, New Jersey, for sentencing.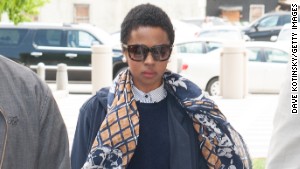 Lauryn Hill sentenced on tax charges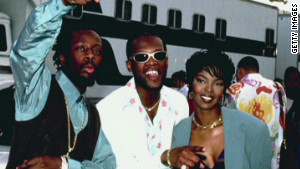 2012: Wyclef explores Fugees breakup
Hill told the judge she lives "very modestly" considering how much money her music -- she has sold 16 million records -- earned for other people.
"Someone did the math, and it came to around $600 million," she said. "And I sit here before you trying to figure out how to pay a tax debt? If that's not like enough to slavery, I don't know."
"This wasn't a life of jet-setting glamour," she said. "This was a life of sacrifice with very little time for myself and my children."
The income in question was mostly from music and film royalties paid to companies she owned between 2005 and 2008, according to the U.S. attorney's office.
"Although Hill pleaded guilty to charges specifically related to those tax years, her sentence also takes into account additional income and tax losses for 2008 and 2009 -- when she also failed to file federal returns -- along with her outstanding tax liability to the state of New Jersey, for a total income of approximately $2.3 million and total tax loss of approximately $1,006,517," the prosecutor said.
Hill's lawyer, Nathan Hochman, told CNN that Hill has fully paid her taxes.
"I think the judge gave a fair and reasonable sentence," Hochman said.
Her lack of a prior criminal record and the fact that she has six minor children helped, he said.
"I think the government has let a number of celebrities off and never criminally prosecuted them, Willie Nelson being at least one example," he said. "I think that the court took that into account as well. Ms. Hill did not get a slap on the wrist and let off with just paying a certain amount of money but has had to go through this entire criminal prosecution."
Hill also used her sentencing to talk about her music.
"I didn't make music for celebrity status," she told the court. "I made music for artistic and existential catharsis, which was not just necessary for myself but it was also necessary for the generations of oppressed people who hadn't had their voices expressed like I was able to do it. Music is not something I do from 9 to 5. It's a state of being, and like a doctor who delivers babies, I'm on call all the time because that's the kind of work this is."
Hill revealed in a message posted to her Tumblr account last month that she's been working on new music.
"It has been reported that I signed a new record deal, and that I did this to pay taxes. Yes, I have recently entered into an agreement with Sony Worldwide Entertainment, to launch a new label, on which my new music will be released," Hill wrote. "And yes, I am working on new music."
Her fans have been waiting for new music from her since her 1998 solo album, "The Miseducation of Lauryn Hill."
CNN's Doug Ganley contributed to this report.