STORY HIGHLIGHTS
Conrad Murray was $1 million in debt when he took the job as Michael Jackson's doctor
A Las Vegas man told police Murray's negligence caused his father's death
Katherine Jackson told investigators her family "attempted several interventions"
Part of Thursday's testimony in the civil trial focused on the pop icon's messy bedroom
Los Angeles (CNN) -- A lawyer for Michael Jackson's family seemed satisfied as he left the Los Angeles courthouse after the first week of the pop star's wrongful death trial.
"There's a long way to go and we hope the evidence supports -- and we believe it does -- that Dr. (Conrad) Murray was unfit for the job he was hired to do," attorney Brian Panish said. "He was financially motivated and was in serious financial straits."
Jackson's mother and three children are suing AEG Live, contending the concert promoter is liable in the pop icon's death because it hired, retained and/or supervised Murray, the doctor convicted of involuntary manslaughter.
Murray's fatal treatment of Jackson with the surgical anesthetic the coroner ruled killed him was the result of the doctors' financial desperation and pressure from AEG executives to have Jackson ready for rehearsals for his comeback tour, Jackson lawyers argue.
AEG contends it was Jackson who chose and controlled Murray, not its executives. The company had no way of knowing what treatments the doctor was giving the singer, who it said was an expert at keeping his "deepest, darkest secret"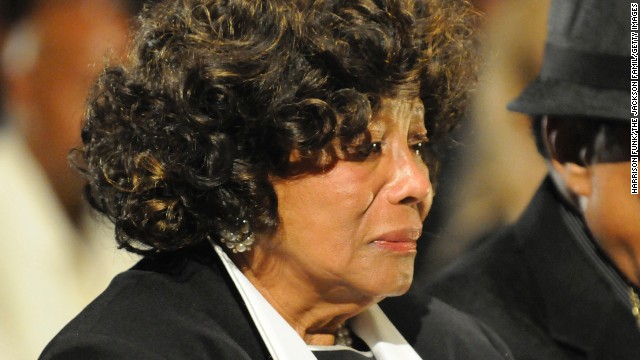 Katherine Jackson: Michael's mother, 82, was deposed for nine hours over three days by AEG Live lawyers. As the guardian of her son's three children, she is a plaintiff in the wrongful death lawsuit against the company that promoted Michael Jackson's comeback concerts.
Kenny Ortega: He was chosen by Michael Jackson and AEG Live to direct and choreograph the "This Is It" shows. Ortega, who choreographed for Jackson's "Dangerous" and "HIStory" tours, testified at Dr. Conrad Murray's criminal trial that "Jackson was frail" at a rehearsal days before his death.
Dr. Conrad Murray: He was Michael Jackson's personal physician in the two months before his death, giving him nightly infusions of the surgical anesthetic that the coroner ruled led to his death. Murray, who is appealing his involuntary manslaughter conviction, has sworn that he would invoke his Fifth Amendment protection from self-incrimination and refused to testify in the civil trial. There is a chance that Murray will be brought into court from jail to testify outside the presence of the jury to allow the judge to determine if he would be ordered to testify.
Joe Jackson: Michael's father, 84, is on the witness list for the trial and may testify. The Jackson family patriarch, who lives in Las Vegas separately from his wife, has suffered several ministrokes in the last year, which some close to him say have affected him.
Prince Jackson: Michael's oldest son is considered a key witness in the Jacksons' case against AEG Live, since he is expected to testify about what his father told him about the concert promoter in the last days of his life. Prince, who turned 16 in February, is becoming more independent -- he now has a driver's license and jobs.
Paris Jackson: Michael's daughter, who turned 15 on April 3, is on the list of witnesses and was questioned by AEG Live lawyers for several hours on March 21 about her father's death. Paris is an outspoken teen who often posts messages to her 1 million-plus Twitter followers.
Blanket Jackson: Although AEG Live asked the judge to order Blanket, 11, to sit for a deposition, and he is one of the four plaintiffs suing them, Michael's youngest son will not be a witness in the trial. His doctor submitted a note to the court saying it would be "medically detrimental" to the child.
Randy Phillips: He's president of AEG Live, the concert promoter that contracted with Michael Jackson for his "This Is It" comeback shows set to start in London in July 2009. The Jackson lawsuit says Phillips supervised Dr. Conrad Murray's treatment of Jackson in the weeks before his death, making the company liable for damages. E-mails between Phillips and other executives showed they were worried about Jackson's missed rehearsals and sought Murray's help getting him ready.
Kevin Boyle: The Los Angeles personal injury lawyer is leading the Jackson team of at least six attorneys in the wrongful death suit against AEG Live. One of his notable cases was a large settlement with Boeing on behalf of two soldiers injured when their helicopter malfunctioned and crashed in Iraq.
Perry Sanders, Jr.: Katherine Jackson's personal lawyer is helping steer the Jackson matriarch through her relations with her son's estate, probate court and the wrongful death suit. He is also known for representing the family of Biggie Smalls in their suit against the city of Los Angeles over the rapper's death investigation.
Marvin Putnam: He's the lead lawyer for AEG Live, defending against the wrongful death suit. The primary focus of his legal practice is "media in defense of their First Amendment rights," according to his official biography.
Philip Anschutz: The billionaire owner of AEG, parent company of AEG Live, is on the Jacksons' witness list. He is the force behind the effort to build a football stadium in downtown Los Angeles to lure a National Football League team to the city. He recently pulled his company off the market after trying to sell it for $8 billion.
Tim Leiweke: He was recently fired as AEG's president as Philip Anschutz announced he was taking a more active role in the company. The Jackson lawyers say Leiweke's e-mail exchanges with executives under him concerning Michael Jackson's health are important evidence in their case.
Paul Gongaware: The AEG Live co-CEO worked closely with Michael Jackson as he prepared for his comeback concerts. He testified at Dr. Conrad Murray's criminal trial that he contacted the physician and negotiated his hiring at the request of Jackson. AEG lawyers say it was Jackson who chose, hired and supervised Murray. Gongaware knew Jackson well, having been tour manager for the singer in previous years.
John Branca: He's one of two executors of Michael Jackson's estate. Branca was Jackson's lawyer until about seven years before his death. He said Jackson rehired him just weeks before he died.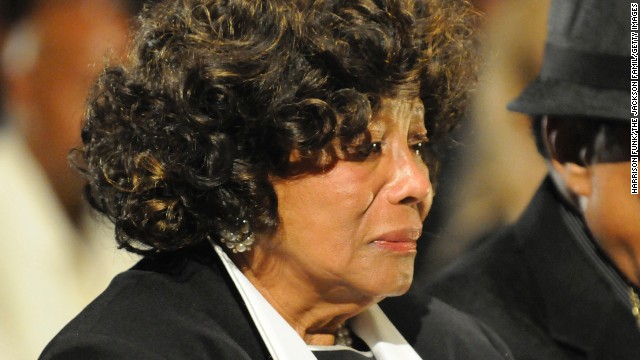 Who's who in Jackson trial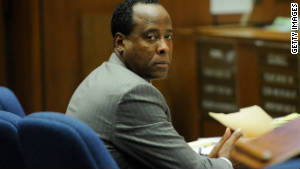 Conrad Murray maintains his innocence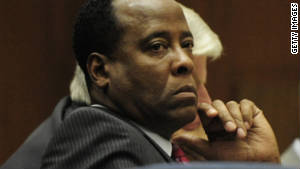 Jackson doctor speaks from jail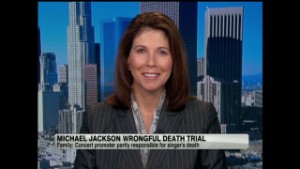 Jackson wrongful death trial under way
The trial's first witness was a paramedic who arrived at Jackson's home at 12:26 p.m. on June 25, 2009 to find a man who he initially thought was a hospice patient who had died after a long illness. Jackson lawyers see that description as support for their argument that AEG execs should have realized the frailty of Jackson's health.
AEG lawyer concedes: Michael Jackson is dead
The second witness was the Los Angeles Police detective who led the investigation of Jackson's death. Orlando Martinez arrived at court Tuesday, Wednesday and Thursday wearing a black cowboy hat, which he said is not part of his uniform as a homicide investigator, but "the chief tolerates it."
The trial is off until Monday, when the coroner's toxicologist will give scientific testimony about the drugs found in Jackson's body after his autopsy. The doctor who conducted the autopsy will follow on the witness stand.
Conrad Murray's big debts
When AEG Live first talked to Murray about working as Michael Jackson's tour doctor, he asked for $5 million for a year. Now we know why.
Court records and credit reports showed Murray was at least $1 million in debt, including delinquent taxes, defaulted student loans, unpaid child support and a defaulted mortgage. His Las Vegas home, which had dropped in value by $500,000, was in foreclosure and his medical clinic was being evicted from an office building, according to records introduced as evidence in the trial.
Murray's chances of catching up financially became an achievable goal when AEG Live agreed to pay him $150,000 a month. Before that, his monthly expenses totaled $2,700 more than his income, according to one document.
Martinez testified that he concluded this was a major incentive for Murray to "break the rules, bend the rules, to do whatever he needed to do to get paid."
Murray's heavy burden of child support payments was the result of his fathering eight children with seven women.
Jackson lawyers contend AEG could have at least run a credit check on Murray before giving him the responsibility of caring for Michael Jackson. It should have been a red flag warning that he would put his paycheck above his Hippocratic Oath.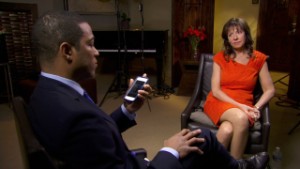 Conrad Murray claims innocence on phone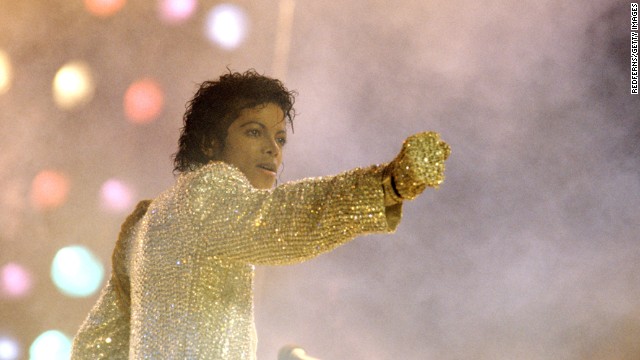 The death in 2009 of superstar Michael Jackson, who died of cardiac arrest at the age of 50, sent shockwaves around the world.
The Jackson 5 perform on a TV show circa 1969. From left, Tito Jackson, Marlon Jackson, Michael Jackson, Jackie Jackson and Jermaine Jackson.
Michael Jackson quickly became the stand out star of the Jackson 5. Here he performs onstage circa 1970.
Michael Jackson poses during a portrait session in Los Angeles in 1971.
Michael Jackson performs with The Jacksons in New Orleans on October 3, 1979.
Jackson achieved superstardom with his solo career in the 1980s. Here Jackson is shown on stage in Kansas in 1983.
Michael Jackson performs on stage circa 1990.
Jackson broke a world record during the Bad tour in 1988 when 504,000 people attending seven sold-out shows at Wembley Stadium in London.
Jackson perfoms in concert circa 1991 in New York City.
Known for his dance moves, Jackson is seen here jumping in the air while performing during the Dangerous tour in 1992.
Michael Jackson performs in Rotterdam, Netherlands.
Jackson performs with his brothers.
Jackson performs during the Bad tour at Wembley Stadium in London.
Jackson performs during the taping of "American Bandstand's 50th: A Celebration" in 2002.
Michael Jackson earned the Legend Award during the MTV Video Music Awards in Tokyo in 2006.
Jackson is seen in this handout photo provided by AEG Live on June 23, 2009, two days before his death, rehearsing at the Staples Center in Los Angeles.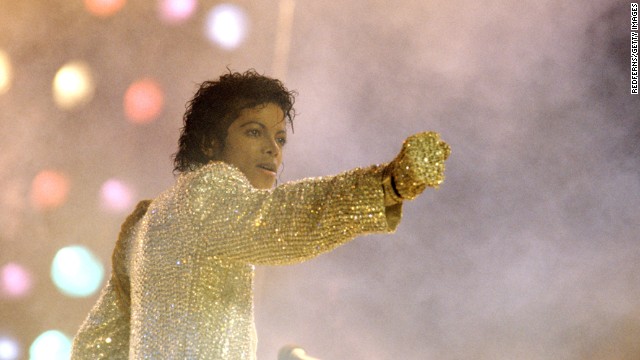 Photos: Michael Jackson, King of Pop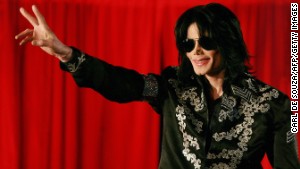 Jackson family wants AEG to pay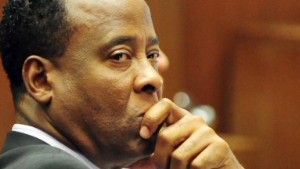 Conrad Murray from jail: I'm innocent
Murray's other lost patient
The Jackson death trial jury broke out into laughter at the oddest time Thursday -- when Panish asked Martinez about another Murray patient who died under his care.
Lawyer: 'Ugly stuff' to come out at trial
A Las Vegas man called Los Angeles police to tell them about how he thought Murray's negligence caused his father's death. The man said he didn't file a medical malpractice suit because Nevada law discouraged him.
Panish: "You learned Conrad Murray wasn't sued for malpractice, but he had killed someone else?" (The jury laughs.)
Panish: "You learned that Dr. Murray had caused the wrongful death of someone else?"
Martinez: "Yes."
AEG's lawyer brought out a document showing the coroner ruled the man's death was from natural causes -- a heart attack.
Martinez also testified that Murray had been suspended from hospitals three times in the decade before Jackson's death. The loss of hospital privileges in one case was because he failed to promptly respond to a phone call when he was on call. The others appeared to be based on failure to follow record keeping procedures.
Elvis' ghost haunts Jackson trial
Jackson lawyers will argue that a background check on Murray by AEG executives would have revealed these and served as red flag warnings that he should not be Jackson's tour doctor. AEG lawyer will contend they had no way of knowing.
'One Jackson' policy
Only one of Katherine Jackson's eight sons and daughters can sit with her in court at one time, the judge ruled this week. Unlike in Murray's criminal trial when all of the Jacksons filled a courtroom bench at times, the family will have just two seats throughout the civil trial.
The limit was imposed because all of the Jacksons -- with the exception of Marlon -- are on AEG's witness list. AEG lawyers objected when they saw Randy and Rebbie sitting with their mother as the first witnesses testified. There is "a risk in allowing any of them in the courtroom," an AEG lawyer argued. The risk is their own testimony would be influenced by hearing the testimony of others, she said.
Panish successfully argued that at least one should be allowed to sit with their 82-year-old mother, who plans to be in court each day -- except for the gruesome medical testimony about her son's autopsy.
"I think Mrs. Jackson should have at least one support person in the court room," he said.
The Jacksons star power could influence jurors who sit just a few feet away from them in the tiny courtroom.
Jackson family intervention
AEG lawyers plan to call Janet, Jermaine, Jackie, Tito, La Toya, Rebbie and Randy Jackson to testify about their failed attempts to intervene with Michael Jackson's drug addiction and their lack of knowledge about what was happening to him. Only brother Marlon Jackson is not on the defense witness list.
AEG is trying to show that Jackson was able to deceive even those close to him about his drug use, which helps their argument that executives with the concert promoter could not have known about it.
The lawsuit contends that even if the executives didn't know about Murray's dangerous treatments, they should have.
Katherine Jackson told investigators that her family "attempted several interventions and she had spoken to her son about possible problems with drugs herself," Martinez testified Thursday. "He denied having a problem."
An intervention at Jackson's Neverland ranch, organized by sister Janet, failed because "Michael didn't want to participate," Martinez said.
Messy bedroom
The Los Angeles mansion where Michael Jackson died was clean and neat, except for Jackson's bedroom, according to Martinez. Jurors saw police photos taken hours after the pop icon's death, showing disorganized closets, cardboard boxes lining the hallway and a general mess throughout.
AEG lawyer Marvin Putnam spent several minutes questioning Martinez about the messiness. During the lunch break, the Jacksons' lawyer joked to reporters that Putnam has succeeded in proving Michael Jackson was messy.
Back in court, Panish asked the detective: "Is there anywhere in the penal code that says if you have a messy room that's against the law?" The jury thought that was funny and laughed.
Panish: "You've come across scenes that had a messy room?"
Martinez: "Yes."
Panish: "And that's an indication that someone is not doing well, that their health is bad and they can't clean the room?"
Martinez: "Yes."
Panish: "There were moving boxes in the room?"
Martinez: "Yes."
Panish: "Did you know he was planning to go to England? Within a week or two he was leaving that residence?"
Martinez: "Yes."
When Martinez walked into the upstairs master bedroom,, he found the gas fireplace was burning, the television was on and music coming from the CD player. Except for Murray, "only the chef who can drop off food at the door" was allowed upstairs, he testified.