Girl, 4, dies after rape in India
updated 7:25 PM EDT, Wed May 1, 2013
STORY HIGHLIGHTS
A 4-year-old girl died from injuries suffered in a sexual assault, hospital says
A 35-year-old man has been arrested in the case
It is the latest in a number of assaults that have caused outrage
Read a version of this story in Arabic.
New Delhi (CNN) -- A week after the news of a child rape sparked protests in India, hospital officials confirmed the rape of another girl.
The 4-year-old died Monday from cardiac arrest at Care Hospital in Nagpur, India, a spokesman said. A 35-year-old man has been arrested and accused of sexually assaulting the girl, said Mithilesh Shukla, superintendent of police.
Read more: Anger, frustration over rapes in India
It is the latest in a number of assaults that caused outrage and raised questions about how women and girls are treated in India.
The girl was allegedly abducted from Ghansaur, a small town in central India, on April 17, and her family found her the next day, unconscious and with severe head injuries, Shukla said.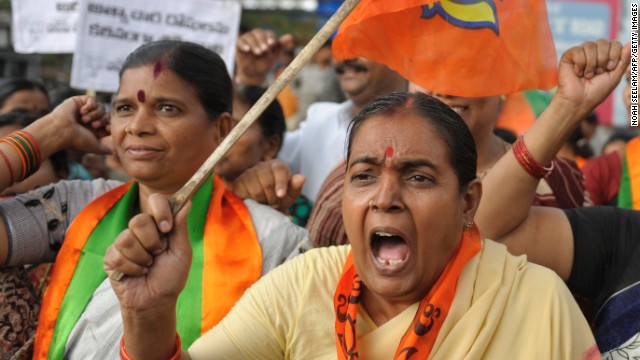 Activists and supporters of the Bharatiya Janata Party protest against the rape of a 5-year-old girl in Hyderabad on Tuesday, April 23. Demonstrations have taken place across the state since a man was arrested in the rape of the girl in New Delhi. There have been high-profile assaults in India since December, when a woman was gang raped on a bus. See photos of outrage over the sexual assault in December.
Indian youths stand in front of a banner with the colors of their national flag in a silent demonstration in Hyderabad on April 23.
Activists burn an effigy of Delhi Chief Minister Sheila Dikshit during a protest in front the landmark of Red Fort in New Delhi on April 23.
Activists protest in New Delhi on Monday, April 22.
A woman covers her mouth with a black cloth during Tuesday's protest in New Delhi.
Activists shout slogans after being detained following a protest in New Delhi on April 22.
argue with Indian police outside the residence of Sonia Gandhi, chairwoman of the United Progressive Alliance, in New Delhi on Sunday, April 21, at a demonstration against the alleged rape of a 5-year-old girl.
An Indian protester waves Indian currency toward police at a demonstration on April 21. Protests have swept through New Delhi since Friday. Many demonstrators are members of a political party of Arvind Kejriwal, a leading anti-corruption activist.
Security officials watch an activist shout slogans outside Gandhi's residence on April 21.
Indian protesters shout slogans near the India Gate monument in New Delhi on April 21.
Indian protesters stop traffic in front of police headquarters in New Delhi on Saturday, April 20.
Protesters scuffle with officers near police headquarters on April 20.
A man threatens officers in front of police headquarters on April 20.
Indian protesters shout slogans against the government and New Delhi police outside a hospital in the city on Friday, April 19.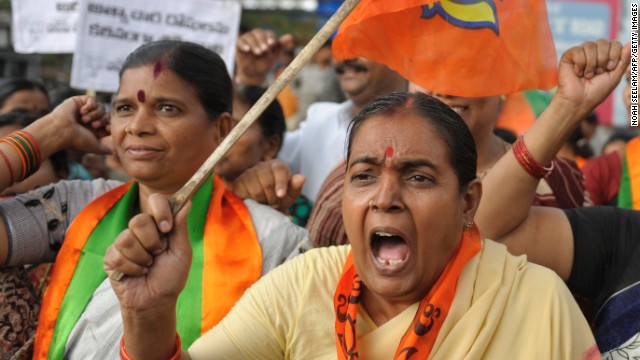 Photos: Protest for 5-year-old victim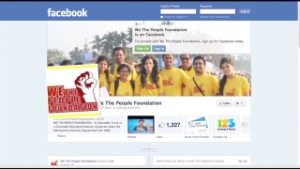 Using social media to end rape in India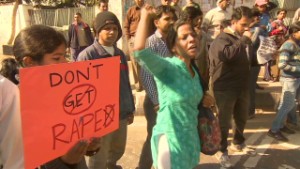 Report: Rape every 22 minutes in India
She was airlifted to the hospital in Nagpur and put on a ventilator but did not survive.
"The doctors tried very hard but were not successful," hospital spokesman P.S. Shriram said.
Police say the suspect, Firoz Khan, has confessed to the assault.
Opinion: India can learn respect for women
"We hope from the administration, the police and the court that a fast-track court will hear the case and that the accused will be given the death sentence," said one of the girl's relatives, Aalok Vajpayee.
Last week, two arrests were made in the case of another victim, a 5-year-old girl who was raped in New Delhi.
The assaults on the girls came just four months after a 23-year-old physiotherapy student was gang-raped in a bus in New Delhi, setting off furious protests in India. She later died at a Singapore hospital.
After the attacks, the country's news media turned their attention to some of the thousands of rape cases reported in the nation each year.
In a recent report, the Asian Center for Human Rights cited statistics that it said showed 48,338 child rape cases were reported in India between 2001 and 2011. The report said the number of cases rose from 2,113 in 2001 to 7,112 in 2011.