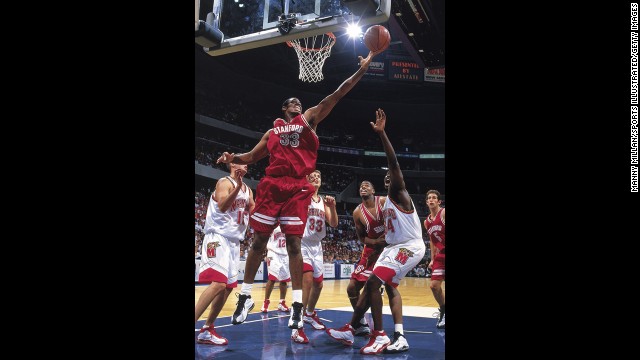 Jason Collins, who played with the NBA's Washington Wizards this season, has disclosed that he is gay, making him the first active openly homosexual athlete in the four major American pro team sports. Collins (No. 33) played college ball for Stanford, here against Maryland in 1998. He has been in the NBA for 12 seasons.
With the New Jersey Nets, Collins guards the Lakers' Shaquille O'Neal in 2002 in Los Angeles. Collins played for the Nets from 2002 through 2008.
Collins and his twin brother, Jarron, pose for a portrait during the 2004 NBA All-Star Weekend.
Dwight Howard of the Orlando Magic steals the ball from the Nets' Collins in 2005 in Orlando, Florida.
Collins poses for a portrait during Nets Media Day in 2005 at the team's training center in East Rutherford, New Jersey.
Collins takes a breather during the 2005 Real Training Camp at the Nets' practice facility.
From left, Jason Kidd, Richard Jefferson, Nenad Krstic, Jason Collins and Vince Carter of the New Jersey Nets pose during Media Day in 2006.
Collins wipes his face after Game Five of the Eastern Conference Quarterfinals during the 2007 NBA Playoffs in Toronto.
Collins practices during the Eastern Conference Semifinals of the 2007 NBA Playoffs in New Jersey.
From left, Richard Jefferson, Vince Carter and Collins walk across the court during a 2007 game against the Portland Trail Blazers on in Portland, Oregon.
Collins, then with the Minnesota Timberwolves, helps children with diabetes prepare meals at Way Cool Cooking School in Eden Prairie, Minnesota, in 2009. He played for the Timberwolves during the 2008-09 season.
The Atlanta Hawks' Collins warms up before a 2011 game against the Golden State Warriors at Oracle Arena in Oakland, California. Collins was on the Hawks' roster from 2009 to 2012.
Collins, No. 34, and Al Horford of the Atlanta Hawks battle for a rebound against Brandon Bass of the Orlando Magic during Game Six of the Eastern Conference Quarterfinals in the 2011 NBA Playoffs in Atlanta.
Collins joined the Boston Celtics for the 2012-13 season.
Collins competes with Ioannis Bourousis of Armani during the NBA Europe Live game in 2012 in Milan, Italy.
Collins stretches before a game against the Golden State Warriors in 2012 at Oracle Arena in Oakland, California.
Collins, with the Washington Wizards, rebounds against the Chicago Bulls this year in Chicago. The center is now a free agent.
Jason Collins' NBA career
Jason Collins' NBA career
Jason Collins' NBA career
Jason Collins' NBA career
Jason Collins' NBA career
Jason Collins' NBA career
Jason Collins' NBA career
Jason Collins' NBA career
Jason Collins' NBA career
Jason Collins' NBA career
Jason Collins' NBA career
Jason Collins' NBA career
Jason Collins' NBA career
Jason Collins' NBA career
Jason Collins' NBA career
Jason Collins' NBA career
Jason Collins' NBA career
STORY HIGHLIGHTS
NEW: "Taking ownership over the here and now" is Collins' current focus, ex-fiancee says
Despite age and ho-hum career stats, Jason Collins' defense, intangibles could draw interest
Reporter, contract specialist: If teams don't sign him because he's gay, it won't be made public
Lack of playing time, $1.4 million minimum salary could work against 7-foot, 12-year veteran
(CNN) -- Jason Collins is a big, end-of-bench bruiser who can harangue opposing centers. And he's gay.
Only one of those things matters -- at least publicly -- to NBA teams that might be considering his services for the 2013-14 season after his highly publicized coming out on Monday.
"He's a weird player in a sense," said Michael Lee, who covers the Wizards, Collins' latest career stop, for The Washington Post. "He's nothing spectacular, never stood out, but he's still an effective player in terms of what he does."
That résumé includes physical defense and an ability to bang in the paint with imposing big men like Dwight Howard and Brook Lopez, as well as a willingness to dish out all six of his fouls, Lee said. It includes a strong basketball IQ, a team mentality and a few other intangibles, such as the ability to set screens.
"I've had players tell me, 'When he comes to set a screen, you're going to get open,' " Lee said.
Opinion: Here's to Collins -- and the NBA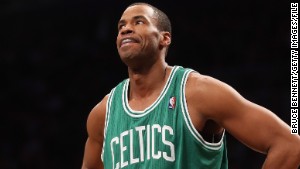 Jason Collins: 'I'm truly blessed'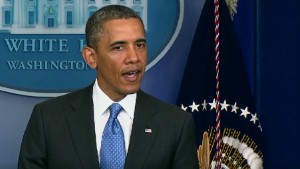 Obama: 'Very proud' of Jason Collins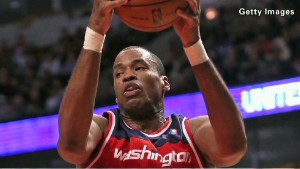 Barkley: Jason Collins will open debate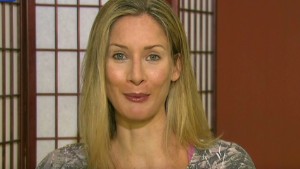 'We planned our lives together'
What it does not include is the ability to fill up a stat sheet. Over 12 seasons, he has a career average of 3.6 points per game, and he hasn't averaged more than 2 points a games since his 2006-07 season as a New Jersey Net.
Many 7-footers who fill the lane are known for their blocking or rebounding ability, but despite being taken in the first round of the 2001 draft, out of Stanford, Collins has never averaged more than 6.1 rebounds a game (during the 2004-05 season at that), and he's never been a prodigious shot blocker.
There's been much talk about what it means for basketball and the LGBT community if he's not signed after coming out, but Lee said he feels that teams will be more concerned with his 35th birthday coming in December and that he appeared in only six games, averaging 10 minutes per outing, for the Wizards.
He'll also command almost $1.4 million, the NBA minimum salary for a player with 10 or more years in the league.
"That will go against him more than sexual orientation," Lee said.
Lance Bass gave Collins advice on coming out
That's not to say that there isn't a place for him in the NBA. Even if he isn't picked up ahead of next season, a team may seek his services as injuries pile up and the February trade deadline nears.
Von DuBose, an Atlanta-based attorney and NFL contract negotiator who has represented NBA players in off-the-court matters, likens Collins to Marcus Camby or Juwan Howard, a fraternity of "bigger post guys who don't rely on their quicks or perimeter play to survive."
Sure, Camby and Howard had more impressive career stats, but as they've grown older -- Camby is 39, Howard 40 -- they've settled into more utilitarian roles, coming off the bench for a few minutes a game.
While most of the reaction to Collins' announcement has been positive, DuBose said it's possible his sexual orientation could affect his future, especially if an NBA general manager feels his team is too immature to handle the addition of the league's first openly gay player.
"That GM, without divulging publicly that he had considered it, may go in a different direction," DuBose said.
Collins needs to go to a team with solid structure and an assertive coach and GM, Lee said. A cast of veterans will also help, as older players are more likely to be focused on winning than on whining about a teammate being gay.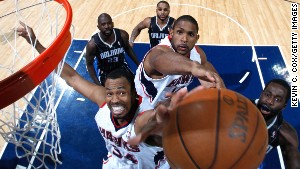 Welts: Collins paving way for others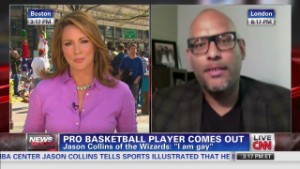 Jason Collins an 'eloquent role model'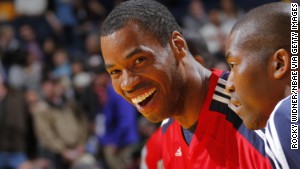 Collins coming out 'big deal .. and not'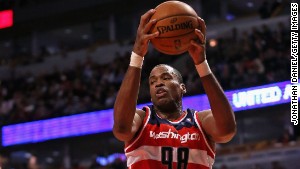 More deals for Collins after coming out?
"It'll probably have to be a veteran team that just needs a piece at the end of its bench," Lee said.
While it's unclear, despite the myriad messages of support, what will happen if and when Collins next steps into a locker room, Lee said Collins has garnered a lot of good will, credibility and respect during his dozen years in the league. He's a leader, and his teammates have always liked him, he said.
On the flip side of that equation, Lee and DuBose don't foresee a team picking up Collins because he's gay, as that would immediately devalue him among his teammates.
Brazile: But can the dude play?
"I don't think people were tuning in to see Jason Collins play," DuBose said. "They may never see him play anyway. He's probably not going to get a ton of minutes."
For the moment, though, Collins is the subject of intense attention that has nothing to do with his basketball prowess.
"He's in the process of taking ownership over the here and now, which is actually coming out," Carolyn Moos, a Stanford grad and former WNBA player who dated Collins for eight years, told CNN's Piers Morgan on Tuesday night. "And that can be very, I assume, overwhelming."
Moos says it will be a process, much like it was for her after Collins called off their 2009 engagement and upon learning -- in calls he made to her starting this past weekend -- that her longtime love, with whom she'd planned a marriage and a family, was gay.
"I hope (it) is a natural progression for him," Moos said, as he becomes more comfortable with himself. I think time will allow more perspective on it as well."
Collins newfound stature in the gay rights movement, and the public eye, may open the door to some opportunities, such as off-the-court lessons on inclusiveness, DuBose said.
Spike Lee slams the Collins hate machine
But he didn't see how that would translate into additional revenue. Wizards spokesman Scott Hall said that while every jersey the club sold Monday had Collins' name on it, "it was not a large amount."
"I think it would be a terrible move to try to sign him for financial gain or rating," Lee said. "He has too much respect for himself to be used for something other than what he is, which is a basketball player."
At least one NBA executive, Golden State Warriors President and COO Rick Welts, who in 2011 became the first openly gay American sports executive, said he doesn't think Collins' announcement will have any effect on him being signed for the 2013-14 season.
"I think whatever percentage chance Jason had of being on an NBA roster when he woke up yesterday is probably identical this morning," he said. "Actually, I'll take that back. ... If he was 7 feet tall yesterday morning, my guess is with the weight that was lifted off his shoulders yesterday, he is probably 7'2", so that might improve his chances."
Obama 'couldn't be prouder' of Jason Collins