STORY HIGHLIGHTS
Spanish doctor Eufemiano Fuentes handed one-year suspended prison sentence
Fuentes banned from medicine for four years by Madrid court
Judge rules that blood bags and samples will not be handed over
Anti-Drug Agencies could launch appeal Monday
(CNN) -- Eufemiano Fuentes, the man alleged to have masterminded one of the world's largest sports doping operations, was found guilty of endangering public health by a court in Madrid Tuesday.
Fuentes was handed a $5,800 fine by Judge Julia Patricia Santamaria and banned from practicing sports medicine for four years on top of a one-year suspended jail term.
Ignacio Labarta, a former official with the Kelme team, was given a four-month prison sentence, while Manolo Saiz, Vicente Belde and Fuentes' sister, Yolanda, were all found not guilty.
But as Judge Santamaria announced that Fuentes, the man at the epicenter of the Operation Puerto doping scandal was guilty of supplying cyclists with illegal blood transfusions, she simultaneously extinguished the hopes of those seeking to discover the extent of his work.
Read: Can sport ever beat its drug cheats?
While doping was not illegal in Spain at the time of his arrest, Fuentes was charged with violating public health laws after police discovered around 200 frozen blood and plasma specimens in his offices in 2006.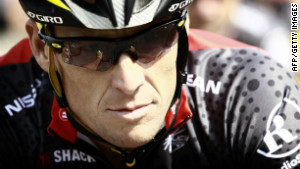 Journalist's crusade to expose Armstrong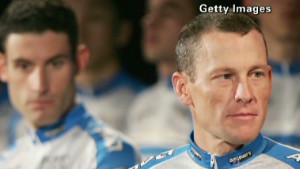 USADA official: Armstrong lied to Oprah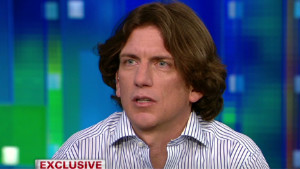 Doping club was like a badge of honor
Fuentes emerged largely unscathed at the conclusion of the 10-week trial, but it is the Judge's proclamation that all evidence, documents and blood bags, be destroyed instead of being handed over to the Spanish Anti-Doping agency, which has stunned opponents of drug abuse.
The news will come as a blow to protesters and the Spanish government, which is currently in the process of trying to push through new anti-doping legislation in a bid to bring the country level with international standards.
Ana Munoz, the director general of the Spanish Anti-Doping Agency, had previously stated that her organization would push for the blood bags and specimens to be handed over at the conclusion of the trial.
An appeal is expected to be launched on Monday following the decision by the court, while Fuentes will begin life with a four-year ban from practicing as a doctor as well as starting to pay off a $5,880 fine.
Read: Armstrong immortalized in graffiti 'doping' artwork
Operation Puerto focused on doping within cycling and uncovered a whole host of cyclists which had been complicit in working with Fuentes.
Although the case was limited to Fuentes' work within the realms of cycling, he confirmed during his trial that he also boasted clients in other sports such as tennis, athletics, football and boxing.
During the trial, the court heard evidence from cyclists Jesus Manzano, U.S rider Tyler Hamilton and Germany's Jorg Jaksche, all of who gave details of their dealings with Fuentes.
It was revealed that blood transfusions were often carried out by people without medical expertise in hotel rooms.
According to evidence submitted to the court, banned substances such as EPO, HGH, testosterone, insulin and fertility drug Human Menopausal Gonadotropin were sometimes combined with the transfusions.
Read: Tennis serves up new measures in the fight against doping
In her summation of the case, the Judge said: "The extractions and transfusions were not practiced in accordance with the sanitary norms but in a clandestine manner."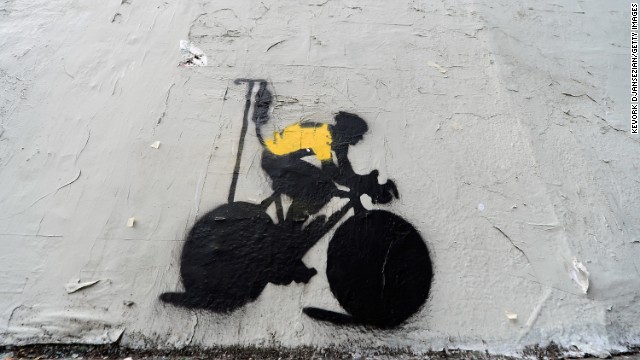 For months now the world of sport has lurched from one doping crisis to another. The most high profile was Lance Armstrong's confession on Oprah that he had, after years of denials, been doping all along.
Also under the spotlight have been the various regulatory bodies charged with catching drug cheats. CNN spoke to WADA president John Fahey about the on-going doping revelations in cycling.
Fahey spoke about the ongoing Operation Puerto case in Madrid. Dr. Eufemiano Fuentes is accused of running a blood doping network for many top cyclists.
This week sees the testimony of Tyler Hamilton, a former teammate of Armstrong. Hamilton's book 'The Secret Race' detailed his own experiences of doping.
WADA has long been at odds with the UCI, cycling's governing body. Former WADA president Dick Pound earned the wrath of both the UCI and Lance Armstrong during his time as World Anti-Doping Agency president after constantly questioning the use of drugs in cycling. Although Pound's views have since been fully validated, he still warns that not enough is being done to combat doping.
Despite taking over 200 drug tests, Armstrong -- seen here leaving an anti-doping control center during the 2005 Tour de France -- never recorded a positive result, prompting some to question the real nature of modern-day sport.
Cycling is far from the only sport with a doping problem. South African runner Hezekiel Sepeng (left), who won silver in the 1996 Olympic 800m final but was later banned for using an anabolic steroid, now says dopers are like "thugs, stealing from those who are clean and taking their opportunity." He currently coaches aspiring youngsters in his homeland.
Ben Johnson's late coach Charlie Francis -- seen here moments after the Canadian sprinter won the 1988 Olympic 100m final -- insisted that his charge, who was later stripped of his title for drug abuse, had to dope to literally keep pace with his rivals.
East German swimmer Rica Reinisch shot to fame when winning three golds in the 1980 Olympics at the age of 15. To her dismay, she later learned she had been doped by the Stasi -- with testosterone-based steroids that enlarged her ovaries and caused two miscarriages. Now a mother of two, she regrets never knowing how she would have done without drugs.
Andreas Krieger is surely the most visible face of the government-backed East German doping program, having won gold in the women's shot put at the 1986 European Championships. Unwittingly pumped full of anabolic steroids, Heidi Krieger was so confused about her sexuality she "didn't know who (she) was anymore" -- and eventually had a sex change in 1997. Krieger is now an ardent anti-doping campaigner.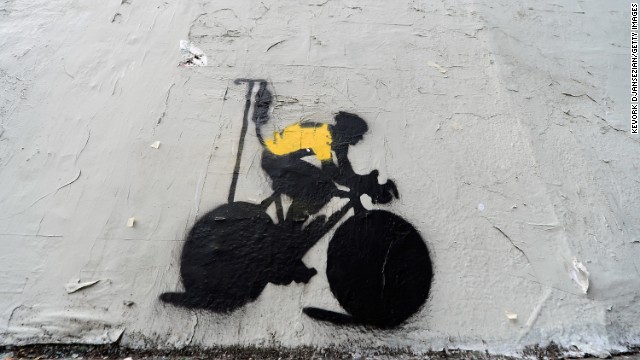 Sport's rogues gallery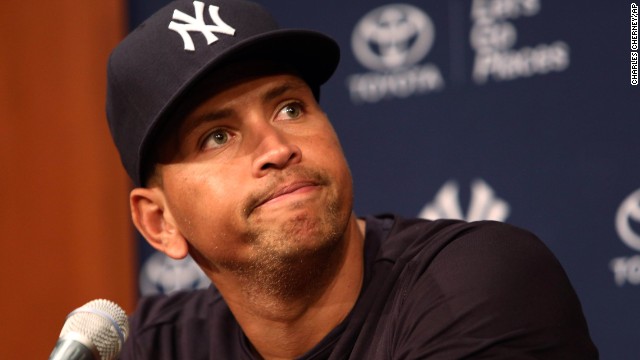 New York Yankees star Alex Rodriguez was suspended in August 2013 after he was accused of having ties to Biogenesis, a now-defunct anti-aging clinic, and taking performance-enhancing drugs. The suspension covers 211 regular-season games through the 2014 season. Rodriguez denied the accusations and said he intends to appeal. Twelve other Major League Baseball players received 50-game suspensions without pay in the Biogenesis probe, and In July, Milwaukee Brewers star outfielder Ryan Braun was suspended for the rest of the season for violating the league's drug policy.
Lance Armstong was stripped of his seven Tour de France titles and banned from professional cycling in October 2012 after being accused of using performance-enhancing drugs. Armstrong confessed in January 2013 to doping during his cycling career.
Barry Bonds is baseball's all-time home run leader, but some commentators say there should be an asterisk by his record. Though he's said he never knowingly used steroids, two San Francisco reporters wrote a book alleging he used performance-enhancing drugs. He was indicted on charges of perjury and obstructing justice for allegedly lying to a grand jury investigating steroids, and convicted of obstruction of justice.
Lyle Alzado was known as one of the most vicious lineman to ever play the game, and he chalked up more than 100 sacks and almost 1,000 tackles. Before his death from brain cancer at age 43, he told Sports Illustrated he began using steroids in 1969 and that, "On some teams between 75 and 90% of all athletes use steroids."
Known as "Rocket" for his aggressive pitching style, Roger Clemens played pro ball for more than two decades, racking up seven Cy Youngs. He left Major League Baseball under a cloud of steroid allegations, despite a court finding him not guilty of perjury when he told Congress he never used the drugs.
At 6-foot-5 and 260 pounds, Alistair Overeem is known for putting mixed martial arts star Brock Lesnar into early retirement. Ahead of a heavyweight title match against UFC champion Junior dos Santos in May, Overeem tested positive for elevated levels of testosterone and was yanked from the card.
An early and chief accuser of Armstrong, Floyd Landis was himself stripped of his 2006 Tour de France title after testing positive for performance-enhancing drugs. He admitted doping in 2010, the same year he accused many other riders of doping as well.
As the most decorated Olympian ever, with 22 medals, Michael Phelps is known as a fish in human's clothing, but for a brief period in 2009, after a photo of him smoking a bong was made public, he also was known as a pothead. Despite losing sponsors, he quickly became known for swimming again, securing six medals in the 2012 Games.
Marion Jones was a world champion track and field athlete who won several titles in the 1990s and five medals during the 2000 Olympic Games in Sydney, Australia. After admitting in 2007 that she had taken performance-enhancing drugs, she was stripped of the gold medals and other honors won after the 2000 Games.
Known as "Lights Out" after knocking out four players in a high school game, Shawne Merriman entered the NFL with fanfare, earning 2005 Rookie of the Year honors. His 2006 suspension for steroid use prompted the "Merriman Rule," prohibiting any player who tests positive for steroids from going to the Pro Bowl that year.
After his former Texas Rangers teammate Jose Canseco accused him of using steroids, Rafael Palmeiro appeared before Congress to deny the allegations. Later that year, he was suspended from baseball for testing positive for steroids. He maintains to this day he has never knowingly taken performance enhancers.
Few NBA players have tested positive for steroids, not only because the sport relies less on raw strength and speed than other sports but also because the league didn't begin testing until 1999. Miami Heat forward Don MacLean became the first to fail a test in 2000, and he was suspended for five games.
After racking up awards in college football, Ricky Williams was picked in the first round of the pro football draft in 1999. After testing positive for marijuana in 2004 as a Miami Dolphin, Williams retired and studied holistic medicine in California. He returned to the Dolphins the following year, only to have more run-ins with the NFL drug policy. He retired again in 2011.
Bill Romanowski was known for hard hits on the gridiron, but he also violently attacked teammate Marcus Williams during a scrimmage while playing for the Oakland Raiders. In a lawsuit, Williams blamed the attack on Romanowski's "roid rage." Romanowski settled the suit and in 2005 admitted to "60 Minutes" that he used steroids.
Sprinter Tim Montgomery set the world record in the 100-meter dash in 2002, but the time was scratched after he was found to have used performance-enhancing drugs. Since his retirement, he has had other legal troubles including arrests for money laundering and heroin offenses. He was sentenced to jail time for both.
An Olympian and renowned longball hitter, Mark McGwire spent his entire career with the Oakland A's and St. Louis Cardinals, breaking the single-season home run record in 1998. In 2010, he admitted using steroids over the course of a decade but told Bob Costas in an interview he took them only for health reasons.
Ross Rebagliati won a gold medal during the first year of snowboarding at the 1988 Olympics. He was stripped of the medal after testing positive for the active ingredient in marijuana. It became fodder for late-night talk show jokes, but Rebagliati eventually got his medal back after it was determined marijuana was not a banned substance.
A winner of eight Grand Slam events, Andre Agassi was considered one of the most dominant tennis players of the 1990s. In 2009, the tennis pro acknowledged in his autobiography that he had failed a drug test for methamphetamine in 1997 but skirted punishment by blaming an assistant.
Regarded as the best soccer player after Pele, Diego Maradona was known for his deft footwork and knack for finding the net. In 1991, he was suspended for 15 months after testing positive for cocaine. He would later admit he was addicted to the drug for about 20 years and began using when he was playing for Barcelona in the 1980s.
A prolific sprinter in the 1980s, Canadian Ben Johnson routinely bested American Carl Lewis in the 100-meter dash. After winning the gold at Seoul in 1988, Johnson tested positive for a steroid. His coach said Johnson took the drugs to keep up with other athletes and later wrote a book saying all top athletes were using in those days.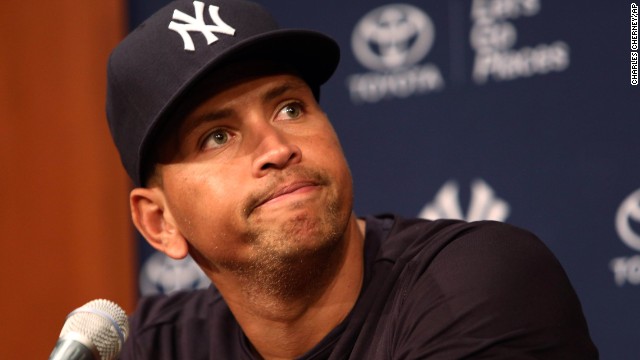 Photos: Drug scandals in sports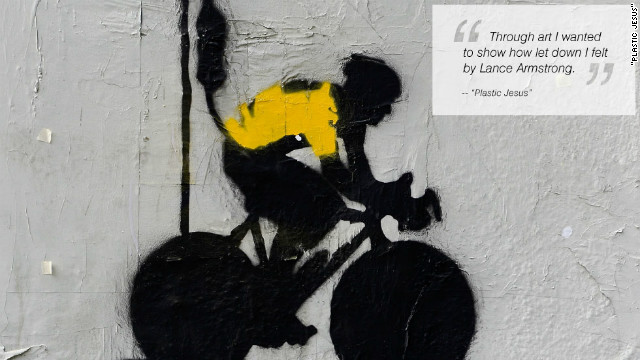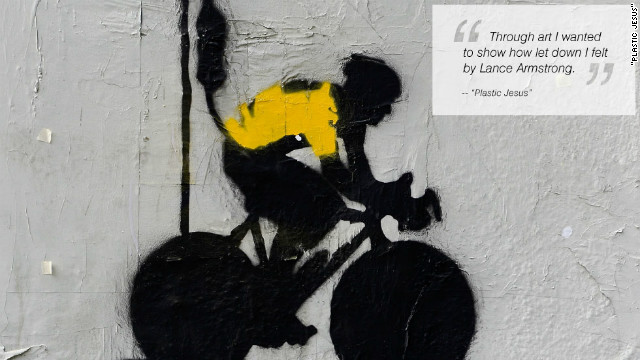 Dr. Yorck Olaf Schumacher, the World Anti-Doping Agency's own medical expert, gave a frightening insight into just how dangerous blood transfusions could have been during his testimony in Spain, according to Cycling News website which is covered the trial.
"Extracting half a liter or a liter of blood presents a greater risk than extracting the usual amounts. That's up to 20% of the body's total, whereas you would only extract 1% for a blood analysis," he said.
"A hotel does not fulfill the conditions required for a transfusion," he added, referring to the alleged unsanitary conditions in which the blood doping took place. "A cool bag for picnics isn't the best thing for transporting blood."
Schumacher also claimed that those partaking in such practices may have exposed themselves to contracting diseases such as HIV and hepatitis.
Read: Armstrong admits using performance enhancing drugs
Cycling's image has been shattered by doping with Lance Armstrong the biggest name to have admitted to taking drugs.
Armstrong, who admitted his guilt last January following years of denials, revealed he used testosterone and human growth hormone, as well as EPO.
EPO, a hormone naturally produced by human kidneys to stimulate red blood cells, increases the amount of oxygen which can be transported to muscles to aid recovery and endurance.
The U.S. cyclist was stripped of his seven Tour de France titles following his announcement after refusing to cooperate with the United States Anti-Doping Agency.
He has since been banned for life after the organization accused him of running the "most sophisticated, professionalized and successful doping program" the sport had ever seen.