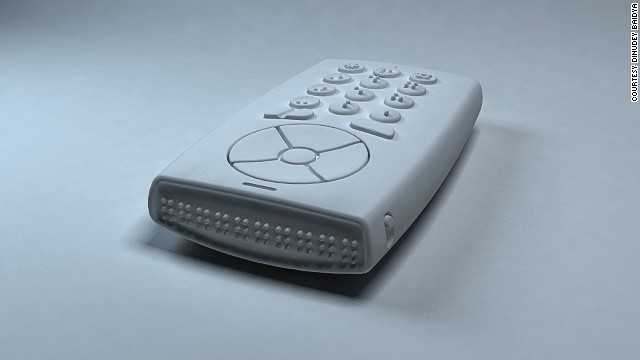 Indian engineer Sumit Dagar is creating the world's first smartphone for the blind.
Dagar (center) has described his creation as "a companion more than a phone."
The engineer is driven by a desire to use technology to improve the lives of disadvantaged members of society and, he says, to help them participate in it more fully.
Dagar is seen here testing a prototype interface with a visually impaired volunteer.
Dagar's first working prototype of the Braille smartphone was little more than an exposed circuit board with moveable pins.
For this design, Dagar was selected as a 2012 Laureate in the
Rolex Awards for Enterprise
.
A mass-market version of the phone will have a screen which is composed of a grid of pins.
The pins move up and down to form Braille shapes when the phone receives a text or email.
The smartphone design incorporates "Shape Memory Alloy" technology, based on the concept that metals remember their original shapes, expanding and then contracting after use.
The technology can convey a range of information to the visually impaired. In this example, the shape of a map is being created.
Turning email to e-Braille
Turning email to e-Braille
Turning email to e-Braille
Turning email to e-Braille
Turning email to e-Braille
Turning email to e-Braille
Turning email to e-Braille
Turning email to e-Braille
Turning email to e-Braille
Turning email to e-Braille