STORY HIGHLIGHTS
West, Texas, "is safe for our citizens," Mayor Pro Tem Steve Vanek says
Residents can return home but will have limited utilities and a curfew, he says
Town of West -- population 2,800 -- grapples with loss; death toll remains at 14
Are you there? Please send photos and videos to iReport, but please stay safe.
(CNN) -- Days after a fertilizer plant explosion killed 14 people and leveled parts of a central Texas town, officials moved Saturday to help get residents back to their homes.
"I want to dispel any rumors of any health or safety hazards or threats at this time in the city of West," Mayor Pro Tem Steve Vanek told reporters without specifying what those rumors may have been. "It is safe, it is safe, it is safe for our citizens."
Arrangements were being made for insurance adjusters to gain access to the stricken areas, he said.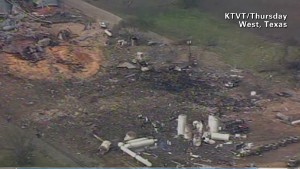 Several found dead, many still missing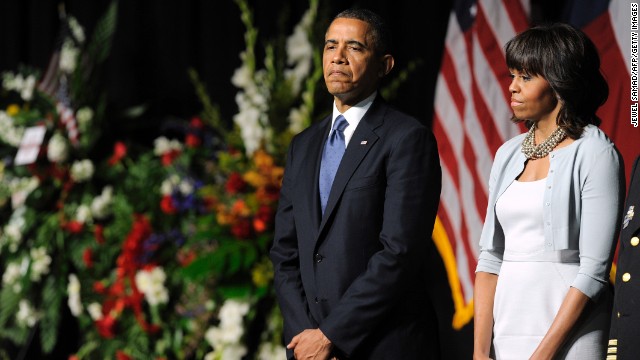 U.S. President Barack Obama attends a memorial service at Baylor University in Waco, Texas, on April 25. The memorial was held for those killed in the blast at a Texas fertilizer plant. Fourteen people, nearly all first responders, died in an explosion at the West Fertilizer Co. on April 17. See photos from the explosion.
Photos of the fallen firefighters stand next to their coffins at the memorial on April 25.
Mourners at the memorial on April 25.
Coffins containing the remains of victims from the fertilizer plant explosion in the town of West, Texas, at a memorial on April 25.
A firefighters honor guard stands before the coffins of fallen comrades on April 25.
Firefighters salute as fire trucks and emergency vehicles pass under a flag before the memorial service on April 25.
Firefighters lead the funeral procession for Capt. Kenneth "Luckey" Harris Jr. on Thursday, April 24, in West, Texas.
Firefighters stand on the back of a firetruck that transported Harris' body to the Bold Springs Cemetery in West on April 24.
Family and friends stand in front of Harris' casket at the cemetery on April 24.
A bugler plays taps at a memorial ceremony at the site of the explosion in West on April 24.
Pallbearers carry the casket of fallen firefighter Capt. Kenneth "Luckey" Harris Jr. after his funeral at St. Mary's Catholic Church of the Assumption in West, Texas, on April 24.
A memorial is set up on Monday, April 22, outside a fire station for the firemen who perished in the explosion.
Flowers are tied on a firetruck on April 22 as a memorial for the firemen who died while responding to the explosion.
Vanna Wainwright and her daughter Breanna take part in an open air Sunday service on April 21. Members of the First Baptist Church held their service in an open air field after their church was damaged from the explosion.
Local residents attend a commemoration ceremony on April 21 for those that perished during the fertilizer explosion.
Local residents attend a ceremony in West, Texas, on April 21.
Residents embrace after a Sunday service at St. Mary's Catholic Church on April 21, four days after the deadly explosion.
Residents collect donations on Saturday, April 20.
A candlelight vigil is held at St. Mary's Catholic Church in West, Texas, on Thursday, April 18.
Eric Garcia, 12, cries during a candlelight vigil in West, Texas, honoring the victims of the explosion on April 18. More than 200 people were injured and 50 homes destroyed in the small town.
People gather for a candlelight vigil at a church in West on April 18.
Residents tend a prayer service at St. Mary's.
A girl closes her eyes during the vigil.
A young mourner is comforted during the vigil on April 18.
People pray during a candlelight vigil at St. Mary's Church on April 18.
Residents embrace after taking part in the vigil.
A woman clasps her hands during the candlelight vigil on April 18.
A young man holds a candle during the vigil.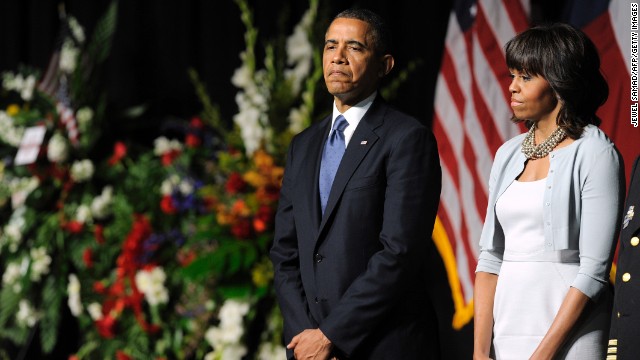 West, Texas: A community mourns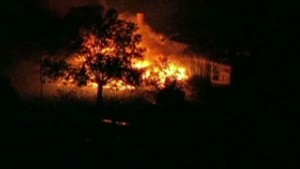 EMS director: We cry together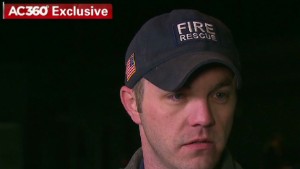 Paramedic: Town became war zone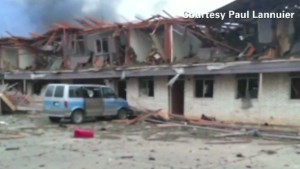 West, Texas explosion caught on camera
State fire marshals and the Bureau of Alcohol Tobacco Firearms and Explosives have completed their investigation "on certain parts of the affected area," and some residents were being allowed to return, he said.
But Vanek warned that their access to water, electricity and natural gas will be limited and that they will be subject to a curfew from sunset until 7 a.m. He urged residents to avoid the glass, debris and nails that litter much of the area.
The explosion on Wednesday night tore through the roof of West Fertilizer Co., charring much of the structure and sending massive flames into the air.
The dead included the secretary, who was also a member of the volunteer fire department, said Mayor Tommy Muska.
In total, five West firefighters died battling the blaze, along with one Dallas firefighter and four emergency responders, the State Firemen's and Fire Marshals' Association of Texas said Thursday.
The destruction made it hard to account for exactly how many people had been displaced, McLennan County Judge Scott Felton said Friday. He estimated that 99% of people originally thought to be missing had been accounted for.
"It's going to be a long recovery for this community," Gov. Rick Perry said Friday.
Local authorities were working with federal officials to determine the cause of the explosion, Perry said.
In its most recent report, the Texas Department of State Health Services said that in 2012, the facility held a number of potentially toxic products, including 270 tons of ammonium nitrate, which can be explosive.
In 2006, the Environmental Protection Agency fined the company that ran the plant $2,300 and told the owners to correct problems that included a failure to file a risk management program plan on time.
Seven years ago, a complaint was filed against the company for a lingering smell of ammonia, the Texas Commission on Environmental Quality website shows.
The blast left a trail of charred devastation in this town, located 75 miles south of Dallas and 20 miles north of Waco.