Drunken driving arrest a 'wake-up' call, comedian Kevin Hart says
updated 3:18 AM EDT, Mon April 15, 2013
STORY HIGHLIGHTS
In 2011, Kevin Hart lampooned his father's alleged intoxicated behavior
Police say Hart drove 90 mph and nearly hit a gas tanker
Hart says on Twitter that he was drunk
He calls the arrest a "wake-up call"
(CNN) -- Comedian and actor Kevin Hart says he'll straighten up his act. And he's not being funny.
Los Angeles traffic police arrested the stand-up comic on "suspicion" of drunken driving early Sunday.
They observed him speeding down a freeway at 90 mph in his black Mercedes, weaving across traffic lanes and almost running into a gas tanker truck, the California Highway Patrol said in a statement.
When patrol officers pursued him, he took an off ramp and pulled over, police said.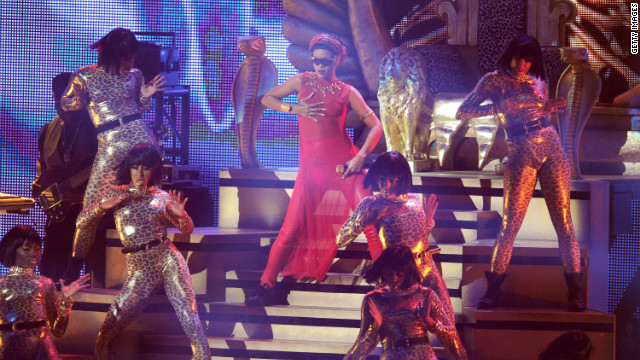 Rihanna performs during the 2012 MTV Video Music Awards at the Staples Center on Thursday, September 6, in Los Angeles. Click through the gallery to see the highlights of the night.
Host Kevin Hart speaks during Thursday night's awards' show.
Singer Frank Ocean performs "Thinkin About You."
One Direction singers, from left, Liam Payne, Niall Horan, Harry Styles, Louis Tomlinson and Zayn Malik perform "One Thing" on Thursday night.
The crowd carries artist Taylor Swift.
Singer Katy Perry kisses Harry Styles of One Direction as he and fellow band member Niall Horan accept the award for best pop video for "What Makes You Beautiful." The UK boy band took home three Moon Man trophies Thursday night.
U.S. Olympic athlete Gabby Douglas leaps in the air during Alicia Keys' performance of "Girl on Fire."
Singer Pink descends on giant red lips during her performance of her latest single, "Blow Me (One Last Kiss)."
Singer Rihanna stands to accept the award for video of the year for "We Found Love."
Green Day drummer Trey Cool keeps screaming fans wanting more as he pounds away on "Let Yourself Go."
Recently sidelined by illness, Green Day lead singer Billy Joe Armstrong performs "Let Yourself Go."
From left, One Direction singers Niall Horan, Liam Payne, Louis Tomlinson, Harry Styles and Zayn Malik perform Thursday night.
Rappers Two Chains and Lil Wayne team up Thursday night.
Drake, center, accepts the award for best hip-hop video for "HYFR" with Nicki Minaj and Lil Wayne.
Taylor Swift closes out the show with "We Are Never Ever Getting Back Together."
Wiz Khalifa and Amber Rose arrive on the red carpet Thursday night at the Video Music Awards. The couple revealed they're expecting their first child.
Comedian and host Kevin Hart surfs the crowd.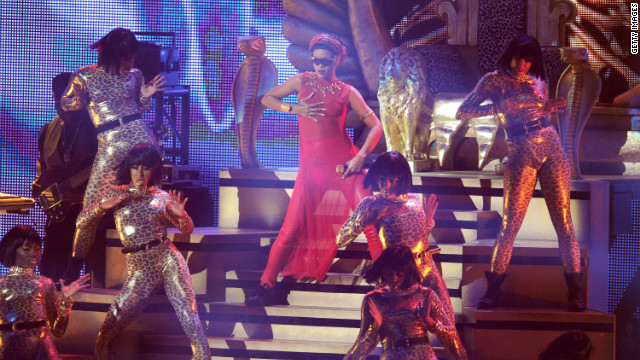 Photos: Hart hosts 2012 VMAs
"Mr. Hart had objective signs of intoxication and was unable to perform the field sobriety tests," the statement read.
The comedian later tweeted: "When the cop asked me to take the sobriety test I said 'WHY WASTE OUR TIME ... I'M DRUNK MAN.'"
Police booked him into jail and held him on a $5,000 bond.
"This is a wake up call for me, I have to be smarter & last night I wasn't ... everything happens for a reason," he tweeted Sunday.
In a stand-up routine in his 2011 movie "Laugh At My Pain," Hart lampooned his father's alleged embarrassing behavior due to a drug addiction.
But he does not make light of his own intoxicated behavior.
"Drinking & driving is not a game or a laughing matter. People have lost lives because of stupid ... this!," he said on his verified Twitter account.
Hart has been in various movies, including "Think Like a Man" and "The Five-Year Engagement." He's also appeared in television shows, including "Modern Family."
CNN's Tresha Lindo contributed to this report.