Ex-porn star Jenna Jameson charged with battery
updated 10:52 AM EDT, Mon April 8, 2013
STORY HIGHLIGHTS
The victim makes a citizen's arrest and calls officers
Police does not know the relationship between the victim and Jameson
The battery charge is a misdemeanor
Los Angeles (CNN) -- Former porn star Jenna Jameson was charged with battery over the weekend after police said she assaulted someone.
The incident took place in Orange County on Saturday evening, police said.
Authorities released bare-bones information about the incident Sunday night, saying little more than the person who was assaulted made a citizen's arrest and called officers.
Jameson, 38, knows the person, but Newport Beach Police Lt. Evan Sailor said he didn't know what their relationship was.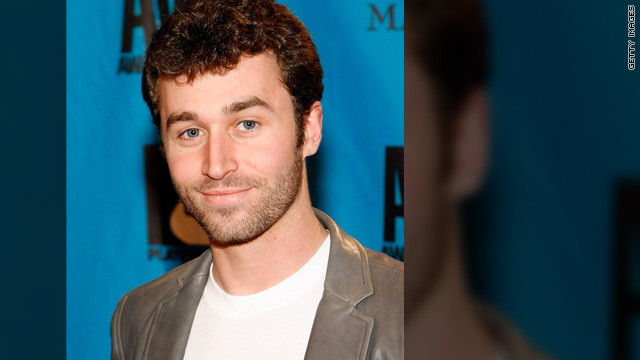 James Deen co-stars with Lindsay Lohan in "The Canyons," playing Christian, a "film producer who enjoys filming his own three-way sex sessions," according to IndieWire. Deen has gained quite a fan following for his boy-next-door look and has been profiled by GOOD magazine and ABC's "Nightline". We take a look at some other adult movie stars who have transitioned into mainstream Hollywood.
Sasha Grey made her entrance in the pornographic film industry just after she had turned 18. By 21, she had become a veteran and won several Adult Video News awards. Then in 2008, Steven Soderberg cast Grey in the feature film "The Girlfriend Experience." Since then she has starred in "Smash Cut," modeled for American Apparel, started her own industrial music group and even had a brief supporting role in "Entourage" in 2010. In April 2011, Grey announced her retirement from porn and is scheduled to appear in several upcoming films.
Ron Jeremy, also known as "The Hedgehog," is considered one of the most successful porn stars in the industry. Adult Video News even named him the No. 1 porn star of all time. While Jeremy holds the Guinness World Record for starring in more than 2,000 adult films, he has also starred in mainstream movies such as "The Boondock Saints" and "The Chase." In 2008, he released a book about his career, "The Hardest (Working) Man in Showbiz: Horny Women, Hollywood Nights & The Rise of the Hedgehog!" He recently spoke with CNN about his return to work after a heart scare.
Before Jenna Jameson starred in her first pornographic film in 1993, she had been a dancer at a strip club and had posed in Hustler, Penthouse and Cheri. By 1996, she had become a well-known star and got a minor role in Howard Stern's feature film "Private Parts." Since then, this former "queen of porn" has done guest voice-over work for "Family Guy" and has released a New York Times best-selling autobiography and created a horror comic book.
Traci Lords was underage when she appeared in her first pornographic movie. She went on to make more than 100 adult films by the time she was 18 and even stripped for Penthouse magazine. Lords was eventually arrested and many of her "hits" became illegal. She left the industry and would go on to appear B-movies and TV shows such as "Roseanne," "Melrose Place," "Married... With Children," "MacGyver" and "Gilmore Girls." Lords also had roles in movies "Virtuosity" and "Blade."
Jenna Haze broke into the pornography industry in 2001 at the age of 19. She went on to win numerous adult film awards, including multiple female performer of the year awards. In 2007 Haze had a small role in "Superbad" and then launched her own production company in 2009. She announced her retirement in 2012 and recently appeared in a photo shoot for FHM magazine with Taylor Momsen.
Ginger Lynn got her start in pornographic movies in the mid-1980s. Around the early '90s, she quit and made appearances in several B-movies and mainstream ones such as "Young Guns II" with Keifer Sutherland and Emilio Estevez. Then in 1999, Lynn returned to the adult film industry and starred in a porn film with James Deen in 2008. She has been ranked No. 7 in Adult Video News' greatest porn stars of all time list.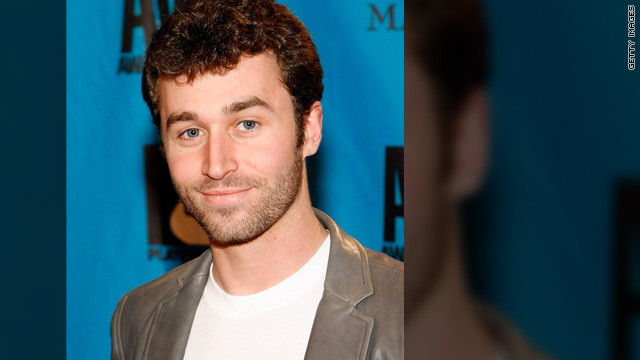 Porn stars who've gone mainstream
Police took Jameson to the Newport Beach Police Jail. She was later released without having to post bail.
The battery charge is a misdemeanor.
No one from the Jameson camp was available for comment.
On Sunday afternoon, however, Jameson took to Twitter to offer a post that said she was robbed by a friend who "broke into my home and took everything."
Jameson added that the friend "accused me of gusting her."
At the height of her success, Jameson was an industry unto herself. She appeared in countless adult films, magazines, and strip clubs -- and as CEO of ClubJenna Inc., launched a film production and online licensing company.
In a 2004 interview with CNN following the publication of her book, "How to Make Love Like a Porn Star: A Cautionary Tale," Jameson said she chose the right profession.
"I mean, I've always been so overtly sexual. And I've always been driven to succeed at something that hasn't always been accepted by the American public," she told CNN's Anderson Cooper. "So I think I chose the right profession."
She retired from porn in 2008.
In recent years, the mother of twins has found herself in the headlines for her brushes with the law.
Last May, she crashed her Range Rover into a light pole in Orange County. Police charged her with driving under the influence.
In April 2010, the father of her twin boys, mixed martial artist Tito Ortiz, was charged with domestic violence when Jameson's father called police as Ortiz and Jameson argued.
Ortiz and his lawyer told reporters later that he was upset because he thought Jameson had relapsed in her rehabilitation from a prescription drug addiction.
Four days after the incident, Jameson was captured by cameras alternately saying Ortiz was "the sweetest, most amazing man" and saying that he had beaten her.