TSA rules on knives, sports equipment
updated 2:11 PM EDT, Sun April 7, 2013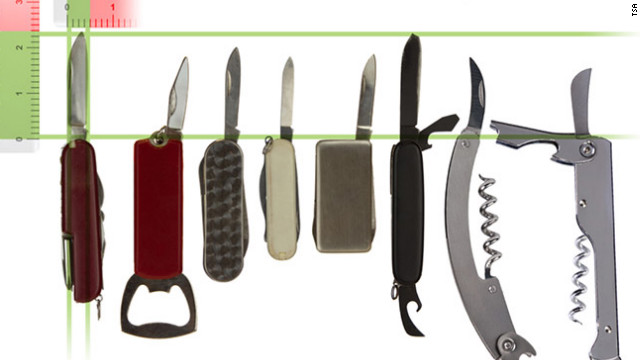 This presentation outlines changes to the Transportation Security Administration's prohibited items list. Some small knives will be allowed in carry-on luggage starting in April.
Larger knives will still be prohibited.
Knives with locking blades will not be allowed under the new rules.
Razor blades and box cutters still will be prohibited.
Novelty-sized and toy bats will be allowed.
Sports equipment such as ski poles, hockey sticks, lacrosse sticks and two golf clubs will be permitted as carry-on luggage.
Knives allowed by TSA
Knives not allowed
Small knives guideline
Sharp objects not allowed
Novelty bats allowed
Sports equipment allowed