So close: Miami Heat not the only ones to almost break a record
updated 2:44 AM EDT, Fri March 29, 2013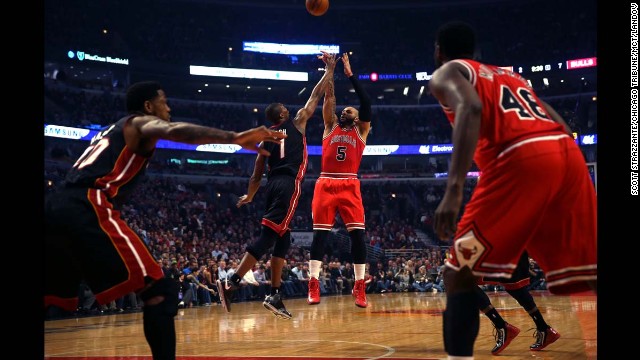 Carlos Boozer of the Chicago Bulls shoots over the Miami Heat's Chris Bosh on March 27, 2013 at the United Center in Chicago, Illinois. The Bulls won the game 101-97 to stop the Heat's 26 game winning streak.
Tom Brady and the New England Patriots were two minutes from being the first team to go undefeated through a 16-game regular season and the playoffs. The New York Giants stages a late comeback in the 2008 Super Bowl to dash their hopes.
Tiger Woods, right, shakes hands with Nick O'Hern of Australia after O'Hern beat him in the third round of the WGC-Accenture Match Play Championships on February 23, 2007 in Marana, Arizona. The loss ended Woods' streak of seven straight victories.
The Dow Jones Average had positive results in 10 straight trading sessions this month.
Pete Rose had a 44-game hittign streak in 1978, still short of Joe DiMaggio's 56-game record.
R.A. Dickey, back, number 43, walks to the mound after giving up a home run to the Yankees' Nick Swisher on June 24, 2012, ending Dickey's scoreless-innings streak at 44.2.
The Detroit Lions lost 19 straight games over the 2008 and 2009 seasons. The 1976-77 Tampa Buccaneers still hold the record for NFL futility at 26 straight losses.
Reggie Williams an the Charlotte Bobcats lost 23 straight games to end the 2011-12 season, short of the 2010-11 Cavaliers' 26 straight losses a season earlier.
Near-record streaks
Near-record streaks
Near-record streaks
Near-record streaks
Near-record streaks
Near-record streaks
Near-record streaks
Near-record streaks
STORY HIGHLIGHTS
The Heat won 27 games in a row
The team from Miami lost this week to Chicago
The Heat were vying to beat Los Angeles Lakers' unbroken winning streak of 33
(CNN) -- The Miami Heat went cold after 27 consecutive winning games and failed to match the 1971-72 Los Angeles Lakers' winning streak of 33. The Heat joins many others in and out of sports that have come oh-so-close to the record books.
Here are a few examples:
- The New England Patriots fell painfully short of being the second NFL team to ever go through a whole season without losing. The Pats were just two minutes away from winning the Super Bowl in 2008 when New York Giants pulled a miraculous comeback. If the Pats won that game, they would have joined the 1972 Dolphins as the only NFL teams to have a perfect season.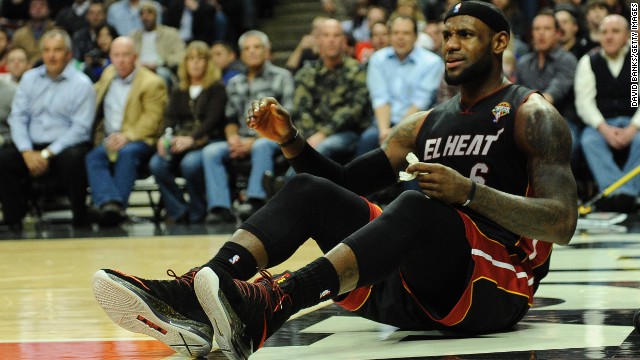 LeBron James and the Miami Heat saw their winning streak end at 27 games with at 101-97 loss to the Chicago Bulls on Wednesday. They were six games short of the NBA record. Check out these other streaks of significance.
An ultra-marathoner treks through the unforgiving landscape of Death Valley, California, where the high temperature topped 100 degrees for 154 straight days in summer 2001.
The University of Connecticut women's basketball team surpassed even John Wooden's UCLA men's hoops squads of the 1970s by reeling off a record-setting 90 consecutive wins.
"American Idol" was Nielsen's top-rated TV show in the United States for eight years running, longer than any other program in history.
While other countries have been beset by recessions, Australia's economy has continued to grow for the last 21 years, more than twice as long as any other advanced economy.
Enrique Pena Nieto's rise to the presidency ended a 12-year drought for Mexico's PRI party, which until 2000 had won 12 straight national elections over 71 years.
Joe DiMaggio's magical 56-game hit streak in 1941 still stands and helped cement him as a legend in not only baseball, but American lore.
Before there was LeBron James, there was Jahangir Khan, right, a Pakistani squash player who amassed a record 555 consecutive wins between 1981 and 1986.
It took 136 years for Alabama voters to put Republicans in charge of both chambers of the state legislature, which they did after the November 2010 elections.
"One Sweet Day," by Mariah Carey and Boyz II Men, topped the Billboard Hot 100 for 16 weeks, longer than any other single in the chart's 54-year history.
Susan Lucci holds her Daytime Emmy Award in 1999, which she won after losing in the same category 18 consecutive times.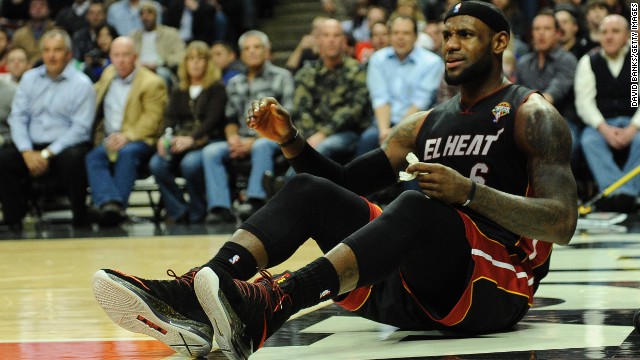 Streaks of significance
- Tiger Woods won seven consecutive PGA Tour events from July 2006 to January 2007. He botched a chance to win an eighth event when he missed a short birdie putt that would have clinched a victory in the third round of a match play tournament. Byron Nelson won 11 straight Tour tournaments in 1945.
-This year, the Dow Jones Industrial Average went on a winning streak over 10 consecutive trading sessions, which ended on March 15 when the Dow fell roughly 25 points or 0.2%. It came close to the longest win streak on record of 13 trading sessions in 1987.
- Pete Rose had a 44-game hit streak in 1978 that ended against the Atlanta Braves and reliever Gene Garber. After the game, Rose, still 12 games away from Joe DiMaggio's major-league record, fumed that Garber didn't throw fastballs to strike him out. Garber got him out with a slow changeup.
-The New York Mets' R.A. Dickey took a run in 2012 at Orel Hershiser's record (set in 1988) of 59 consecutive scoreless innings. Dickey threw 44.2 consecutive scoreless innings from May 22 to June 24 last year.
-The Detroit Lions made a run during the 2008-2009 season at the record for most consecutive games lost. They lost 19, finishing second behind the 1976-1977 Tampa Bay Buccaneers who lost 26 consecutive games in a row.
- Speaking of infamous records, the Charlotte Bobcats came within three games of tying the NBA record of most losses in a row. The embattled team lost 23 straight games at the end of the 2011-12 season. They began the 2012-13 season with a victory over the Indiana Pacers, leaving them three losses short of the 2010-11 Cleveland Cavaliers.