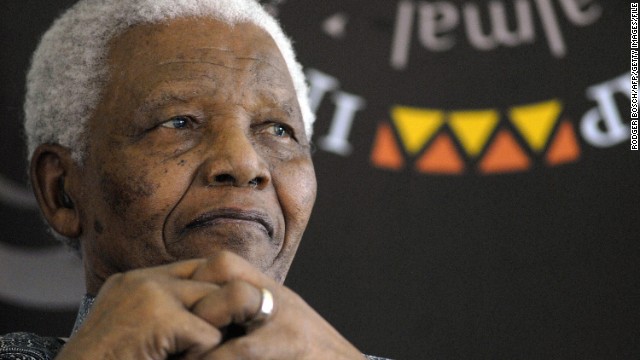 English team Sunderland plans to celebrate its recent collaboration with the Nelson Mandela Foundation by designating Saturday's game against Manchester United at the Stadium of Light as "Nelson Mandela Day."
Sunderland hopes to utilize the foundation's expertise to raise greater awareness of social issues, such as inclusion and diversity and support football's quest to eradicate racism from within the game. This season has seen a spate of racist incidents, notably in January when AC Milan forward Kevin-Prince Boateng walked off the pitch in a friendly after being racially abused.
Sunderland signed a two-year partnership agreement with Invest in Africa in June 2012, which has seen the not-for-profit organization's logo displayed on the club's shirts. Tullow Oil is the founding partner in the initiative which seeks to promote investment in Africa while at the same time opening up a new market to the Premier League team.
Labour MP David Miliband helped Sunderland secure the African sponsorship deal. "This is a landmark announcement for Sunderland and a landmark for the Premier League," the club's vice-chairman Miliband said in June 2012. The former foreign secretary, pipped to Labour's leadership by his younger brother Ed in 2010, has since announced he is quitting politics to join U.S.-based charity International Rescue.
"The image of Africa is often one of poverty and conflict, but there is another reality," added Miliband at the time of the deal's signing. "The African Investment Bank estimates there are 300 million middle-class people in Africa. This is the biggest international venture in the club's history." Sunderland midfielder Craig Gardner is pictured here at the sponsorship launch.
South Africa was awarded the right to stage the 2010 World Cup in 2004. It was a moment of great joy for former South African president Mandela.
A day after his release from prison in February 1990, Mandela was greeted by thousands of South Africans at the Orlando stadium.
South African schoolchildren sang happy birthday to Mandela when he turned 94 on July 18, 2012 -- officially known as "Nelson Mandela Day." The nation's 12 million schoolchildren began their day with a special song, singing: "We love you father."
'Nelson Mandela Day'
A season of racism
Africa deal
Miliband influence
Africa's image
World Cup hosts
South Africa icon
'We love you father'
STORY HIGHLIGHTS
English soccer club will promote this weekend's match as "Nelson Mandela Day"
Sunderland is hosting league leader Manchester United in the Premier League
Team has agreed a partnership with Mandela's foundation and will promote its cause
Sunderland has shirt sponsorship from the "Invest in Africa" business initiative
(CNN) -- While all eyes are on Nelson Mandela's health, the former South African leader's legacy is gaining ground in an unlikely place.
On Saturday, at a soccer stadium in the north-east of England, the 94-year-old's messages of peace and equality will be given center stage during a Premier League match involving one of the world's biggest clubs.
However, it is not Manchester United that will be promoting its own "Mandela Day" and lending its efforts to the anti-racism campaign gathering force around Europe -- but rather its host Sunderland, a team battling to keep its place in the English top flight, and one that is committed to making an impact in one of football's emerging markets.
Mike Farnan was one of the directors responsible for spearheading United's drive into China and South-East Asia in the late 1990s, and now he is guiding one of the EPL's less glamorous teams into a region that is actively seeking investment -- Africa.
Read: Mandela recovering in hospital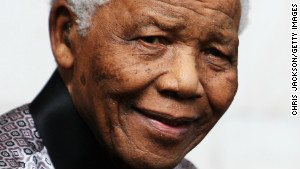 Nelson Mandela ill with lung infection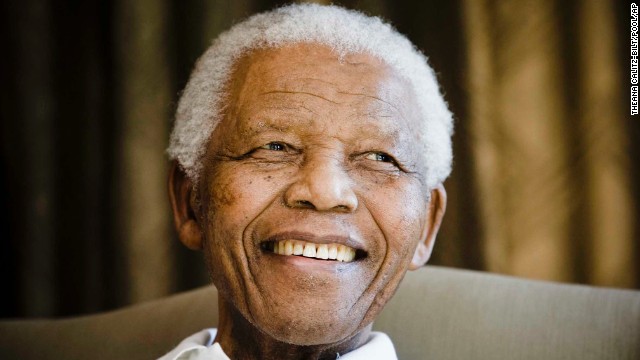 Nelson Mandela, the prisoner-turned-president who reconciled South Africa after the end of apartheid, died on December 5, 2013. He was 95.
Mandela became president of the African National Congress Youth League in 1951.
Mandela poses for a photo, circa 1950.
Mandela poses in boxing gloves in 1952.
Mandela in the office of Mandela & Tambo, a law practice set up in Johannesburg by Mandela and Oliver Tambo to provide free or affordable legal representation to black South Africans.
From left: Patrick Molaoa, Robert Resha and Mandela walk to the courtroom for their treason trial in Johannesburg.
Mandela married his second wife, social worker Winnie Madikizela, in 1958. At the time, he was an active member of the African National Congress and had begun his lifelong commitment to ending segregation in South Africa.
Nelson and Winnie Mandela raise their fists to salute a cheering crowd upon his 1990 release from Victor Verster Prison. He was still as upright and proud, he would say, as the day he walked into prison 27 years before.
A jubilant South African holds up a newspaper announcing Mandela's release from prison at an ANC rally in Soweto on February 11, 1990. Two days later, more than 100,000 people attended a rally celebrating his release from jail.
Mandela and Zambian President Kenneth Kaunda arrive at an ANC rally on March 3, 1990, in Lusaka, Zambia. Mandela was elected president of the ANC the next year.
After his release in 1990, Mandela embarked on a world tour, meeting U.S. President George H.W. Bush at the White House in June.
At his Soweto home on July 18, 1990, Mandela blows out the candles on his 72nd birthday cake. It was the first birthday he celebrated as a free man since the 1960s.
Mandela and his wife react to supporters during a visit to Brazil at the governor's palace in Rio De Janeiro, on August 1, 1991.
South African President Frederik de Klerk, right, and Mandela shared a Nobel Peace Prize in 1993 for their work to secure a peaceful transition from apartheid rule.
Mandela votes for the first time in his life on March 26, 1994.
On April 27, 1994, a long line of people snake toward a polling station in the black township of Soweto outside of Johannesburg in the nation's first all-race elections.
Mandela in Mmabatho for an election rally on March 15, 1994.
Mandela was elected president in the first open election in South African history on April 29, 1994. He's pictured here taking the oath at his inauguration in May, becoming the nation's first black president.
Mandela, left, cheers as Springbok Rugby captain Francois Pienaar holds the Webb Ellis trophy high after winning the World Cup Rugby Championship in Johannesburg on June 24, 1995.
After one term as president, Mandela stepped down. Thabo Mvuyelwa Mbeki, at right, was sworn in as his replacement in June 1999.
Mandela sits outside his former prison cell on Robben Island on November 28, 2003, ahead of his AIDS benefit concert at Green Point Stadium in Cape Town. He was sent to the infamous prison five miles off the coast of South Africa, where he spent 18 of his 27 years behind bars.
Mandela shows something to a group of international journalists visiting the Nelson Mandela Foundation in Johannesburg in May 2004.
Mandela sits with his wife, Graca Machel, and his grandchildren at his son's funeral on January 15, 2005. He disclosed that his son, Makgatho Lewanika Mandela, had died of AIDS and said the disease should be given publicity so people would stop viewing it as extraordinary.
The "46664 Arctic" benefit concert was held in Tromso, Norway, on June 11, 2005. 46664 was Mandela's identification number in prison. Here, artists who performed at the event surround him.
Mandela attends an HIV/AIDs concert in Johannesburg on February 17, 2005.
Former U.S. President Bill Clinton leans down to whisper to former South African President Nelson Mandela during a visit to the Nelson Mandela Foundation on July 19, 2007, in Johannesburg.
A bronze statue of Mandela was unveiled in Parliament Square in London on August 29, 2007. The 9-foot statue faces the Houses of Parliament.
Mandela leaves the InterContinental Hotel after a photoshoot with celebrity photographer Terry O'Neil on June 26, 2008, in London.
Mandela meets in 2009 with international children as part of his 46664 Foundation.
Nelson Mandela and his third wife, Graca Machel, arrive at the 2010 World Cup before the final match between Netherlands and Spain on July 11, 2010, at Soccer City Stadium in Soweto.
Then-U.S. Secretary of State Hillary Clinton meets with Mandela at his home in Qunu, South Africa, on August 6, 2012.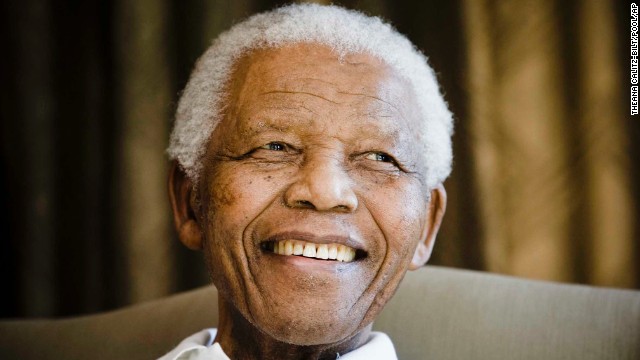 The evolution of Nelson Mandela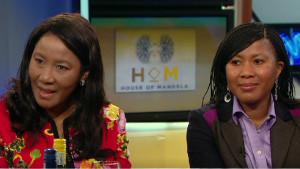 Nelson Mandela's family wine venture
"There's so many similarities -- a growing economy, new wealth forming, the people love football," he told CNN ahead of a match which will be the club's first big public statement about its work with Mandela's foundation.
While governing bodies, football associations and clubs search for an effective response to the problem of racism, Sunderland is pursuing a more active approach.
Television viewers around the world, including an estimated 1.2 billion in Africa who watch EPL games, will see Mandela's messages on a big screen that would otherwise show commercials. There will be TV commentary in Swahili, Farnan said.
Players will warm up in Nelson Mandela Foundation t-shirts, its flag will be displayed by the pitch and drummers from Burundi will entertain the crowd, who will be asked to donate to the South African charity.
On the surface it may seem like an advertising gimmick, but Farnan says Sunderland is serious about its involvement with Mandela's group and about its relationship with Africa.
Read: Human traffic - Africa's lost boys
"We have links with academies in Canada and the Caribbean but nothing like this. This is a first. Our whole focus is now Africa," the club's marketing director said.
It happened almost by chance.
Having been approached in 2011 by the "Invest in Africa" initiative started by the Tullow Oil company, which was impressed by Sunderland's Foundation of Light program for kids in the community, a two-year shirt sponsorship deal followed last June.
"It opened our eyes to this huge continent who's screaming out, 'We love football, we love the Premier League,' " Farnan said.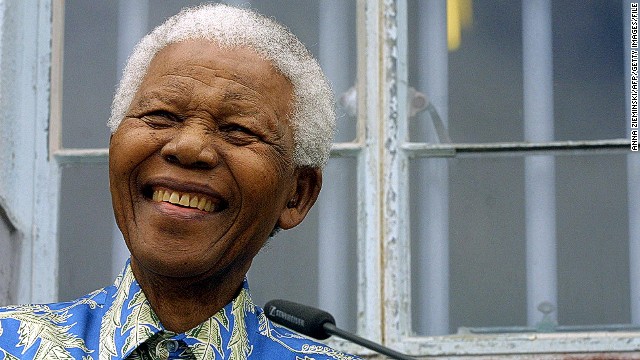 Former South African President Nelson Mandela struggled against apartheid for much his life. Here he is shown in 2003, speaking in front of his former prison cell on Robben Island. Mandela was imprisoned in 1963 and released on February 11, 1990.
Mandela was held in this prison cell on Robben Island, off the coast of Cape Town, South Africa.
Mandela spent the last period of his incarceration at Groot Drakenstein prison in Paarl. A statue depicting him as he walked to freedom in 1990 stands outside.
Mandela lived in this house in the Soweto area of Johannesburg before he was imprisoned. The house is now open to visitors.
The Apartheid Museum in Johannesburg documents the struggles of modern South Africa.
A reproduction of a segregation gate is part of the Apartheid Museum.
The Apartheid Museum contains sobering exhibits such as this one about executions in South Africa.
Prominent liberation movement leaders including Mandela met at Liliesleaf Farm, in the northern suburbs of Johannesburg, in the 1960s. Many were arrested there in a raid in 1963, but Mandela was already in prison. Parts of the farm have been reconstructed.
Nelson Mandela grew up in the village of Qunu. The house where he retired is located nearby.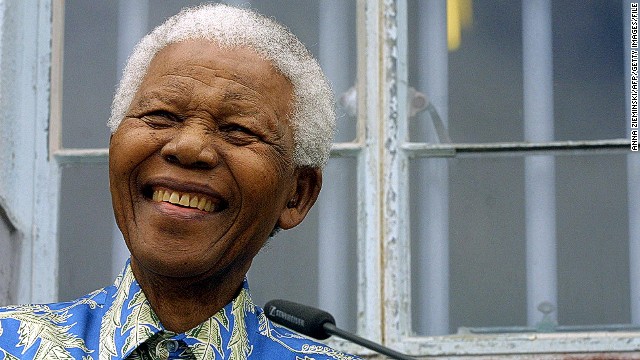 Nelson Mandela sites in South Africa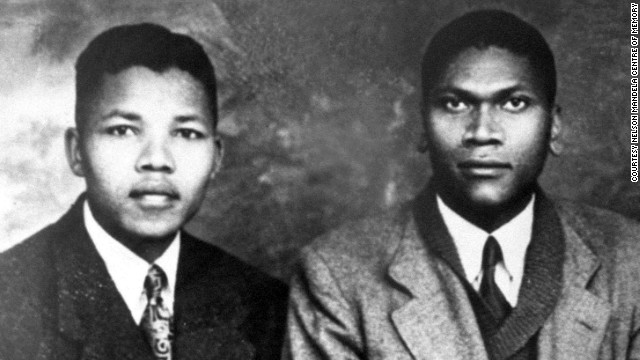 A portrait with his cousin Bikitsha, dating from around 1941, when Mandela would have been about 23.
The earliest known photograph of Mandela, believed to be taken in 1938. The future president is fifth from the right in the back row.
A photograph of Mandela working in a prison garden, taken in 1977, one of the 27 years he spent behind bars.
The earliest known record of Mandela -- a Methodist church membership card bearing the date December 1930.
The cover of one of Mandela's prison journals, containing correspondence with his family.
The last page of a letter smuggled from Mandela's prison cell on Robben Island in 1977, containing his signature and prisoner number, 46664.
The handwritten first page of Mandela's unpublished sequel to his autobiography, "Long Walk to Freedom."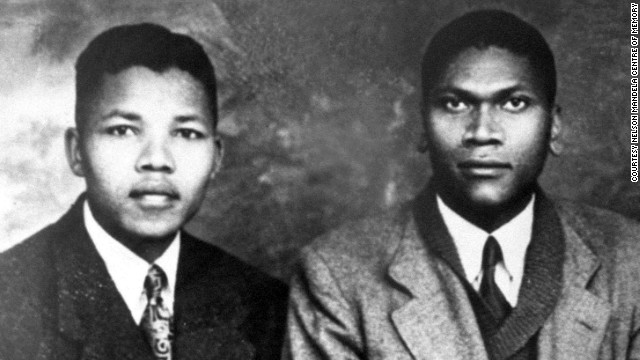 Mandela online archive: Portraits of a leader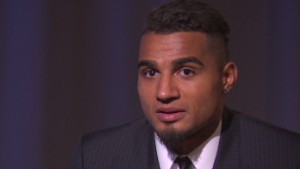 Boateng: Racism in football must end
It led to further interest from African businesses, and link-ups with clubs in Ghana, South Africa and Tanzania.
"The Mandela conversations took place following that," Farnan said. "We had read about the foundation and legacy program. What made us contact them was that this whole racism problem started popping its head up again in European football and it was unhealthy.
Read: FIFA investigates player with 'four birthdays'
"Of course, Nelson Mandela is the torchbearer of equality and racism issues, and we felt that as a club working in Africa would it not be an idea to see if there was anything we could do, utilize him and support him in that message."
Before deciding on the partnership, its first with a major sporting organization, Mandela's foundation staff visited Sunderland to see its community program, which works with more than 40,000 young people and their families each year.
It plays a vital role in a region which has been hit hard in recent decades by economic recession and the demise of its coal mining and shipbuilding industries.
Sunderland's present stadium is actually situated on the former site of the region's last coal mine. Now owned by American billionaire Ellis Short, the club -- formed by school teachers back in 1879 -- is a focal point for the locals.
"They are the most genuine, down-to-earth folk that you'll ever meet in the UK. I'm an outsider who's come in but I feel it's a very friendly community," said Farnan, an Irishman. "If you play for the club you're a hero to them."
Read: Using Facebook to 'bounty-hunt' lost players
Sunderland's links with "Madiba" go further than his foundation -- Farnan recently discovered that one of the club's fans was an activist with the African National Congress when Mandela was in prison.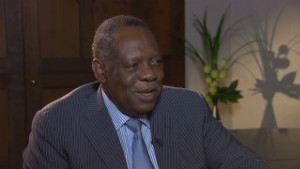 Hayatou: Good example key against racism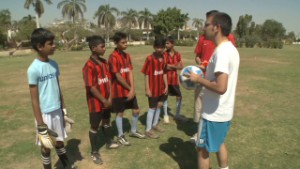 Football helps champion street kids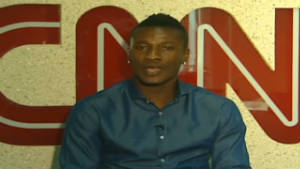 Gyan's explains surprising transfer
"He ended up becoming a UN supervisor when Mandela got out and was actually at the stadium when he was released (in 1990). It's an amazing story," Farnan said.
Beyond promoting Mandela's key legacy objectives, Sunderland can also expect to do significant business, according to Tullow Oil's chief executive Aidan Heavy.
"Sunderland will become the Premier League club in Africa," Heavy said when the shirt sponsorship deal was announced.
"Everybody will be wearing the Sunderland shirt, every kid in every school will want a Sunderland shirt which says 'Invest in Africa,' believe me. It will be the number one club."
That sounds fanciful given the popularity of top EPL clubs such as Manchester United, Manchester City, Chelsea and Arsenal, who have all fielded top African players, but Farnan has high hopes.
"If you've got Africa written on your shirt and you're promoting the continent and you're in the Premier League, definitely without question it highlights you," he said.
"The Premier League, as an entity, is almost bigger than Manchester United, Arsenal, Chelsea -- every team involved down to the lowest fan base, they get massive exposure. People are aware of who they are.
"A few years back people might not have known about Wigan -- now everyone knows that there is a Wigan and they play Manchester United twice a year."
Read: In rural Africa, soccer lovers craft joy
Sunderland's own profile has been raised by the presence of prominent British politician David Miliband on its board, where he is vice-chairman.
Miliband plans to continue his role at the club despite deciding to move to the United States, where he will work for the International Rescue Committee -- a humanitarian relief and development organization.
Miliband, a former foreign secretary in Britain's previous Labour government, played a key role in establishing Sunderland's African interests.
"He was out at the foundation last week in South Africa talking to over a hundred leading personalities in Africa about how we will support the program," Farnan said.
Sunderland will undertake a preseason tour of South Africa in July, based around Mandela's birthday on the 18th of that month, and Farnan said the players would be actively involved with the foundation's programs -- which the club has agreed to support for the next three years.
"I'm over there almost every month now in parts of Africa," Farnan said.
"People want to talk to us, they are genuinely interested in the fact that we've linked with football clubs. We've got fulltime staff working in Africa, we're proactive, we're not just going out for a preseason tour and disappearing."