STORY HIGHLIGHTS
Sollecito and Amanda Knox were convicted of murder in Meredith Kercher's 2007 death
Both now face a retrial, nearly 18 months after they were acquitted on appeal
Sollecito wrote a memoir, "Honor Bound: My Journey to Hell and Back with Amanda Knox"
Rome (CNN) -- Raffaele Sollecito was a 23-year-old computer science student when his girlfriend's roommate, Meredith Kercher, was found dead in the house she shared with Amanda Knox in Perugia, Italy, more than five years ago.
The discovery was the beginning of what he has called "a nightmare." And it's not over.
After being convicted of murder, along with Knox, in 2009, the pair was acquitted by an appeals court in 2011.
But Italian Supreme Court judges decided Tuesday that Sollecito and Knox should face a new trial in Kercher's death, which is likely to begin sometime in early 2014.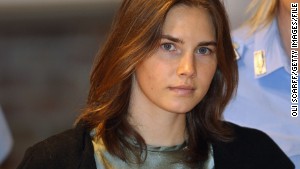 Amanda Knox murder trial redo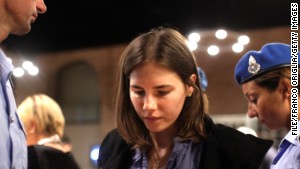 Amanda Knox's acquittal overturned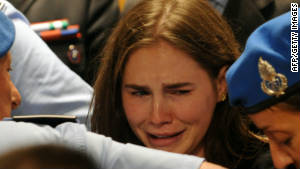 Why Knox's boyfriend didn't turn on her
When the two were freed in 2011 after four years in prison, they set about trying to rebuild their lives, a continent apart.
Sollecito published a book last year, the first by someone directly involved in the chain of events sparked by the discovery of Kercher's body.
The memoir, "Honor Bound: My Journey to Hell and Back with Amanda Knox," draws heavily on diaries he kept and letters he wrote to friends, family and his hometown newspaper during his years in prison, the preface says.
Sollecito chronicles the day of the murder, admitting that he and Knox smoked marijuana that afternoon, which he says he regretted because it clouded his memory of what happened. While maintaining his innocence, he says he does not clearly remember even if Knox spent the night with him.
He and Knox made mistakes the morning of the discovery, including trusting police investigators, he writes.
Sollecito writes that at times, he was uncomfortable with Knox's "bizarre behavior," which he says prosecutors used against both of them.
In the epilogue, he recounts how he went to visit Knox in Seattle after their release, but he was nervous to see her. "I wasn't at all sure it was a good idea and I continued to waver back and forth even after I booked my ticket. We had been through so much; perhaps we owed it to each other to live our lives and leave each other in peace."
Disputed evidence
Rather than that hoped-for peace, it appears Sollecito's nightmare is beginning again following the ruling of the Supreme Court judges in Rome.
The evidence linking Sollecito to the murder has been disputed from the start.
Prosecutors say his DNA was found on a bra clasp belonging to Kercher, while the defense says there is too little genetic material for a positive identification and that the clasp could have been contaminated by police handling.
His alibi proved impossible to verify -- he says he was at home on the night of the killing, but his computer showed no activity during the time Kercher was killed.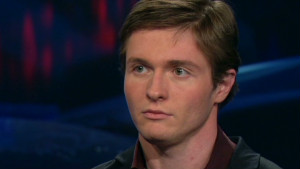 Knox's ex: We're like brother, sister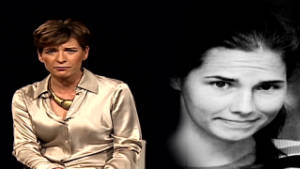 Knox trial explained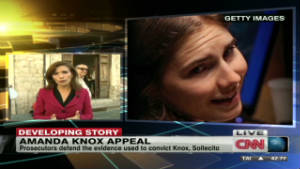 Amanda Knox appeal drawing to close
The jury in the initial trial sided with the prosecutors -- despite the separate conviction of Ivorian drifter Rudy Guede in Kercher's death -- sentencing him to 25 years in prison for the murder and related crimes. Knox got an extra year because she was also found guilty of defaming bar owner Patrick Lumumba by accusing him of the killing.
It was not the result Sollecito was expecting.
"When the sentencing was read, I didn't understand what was happening and even now it seems impossible and still I don't understand why I was convicted," he said in a prison interview through his lawyer the week after the sentencing. He said then he dreamed of returning to his studies.
That evidence was pored over once again by the prosecution and defense for the pair's joint appeal in 2011, and will once again be studied at the retrial in a Florence appeal court.
Prison interview
Sollecito is from Bari, on the Adriatic coast, far south of the central Italian university town where he was studying. In his prison interview, he said he missed the smell of the sea, among other things.
"Above all my family," he said in the interview conducted via attorney Luca Maori. "I also miss my friends, the everyday life, the walks in my town's square."
Sollecito finished his computer science degree while in prison, according to media reports. He was not studying at the same university as Knox, and was not held in the same prison.
In the prison interview, he described how the verdict brought the world collapsing down on him and Knox.
But he denied then that he was still in love with her, saying, "I feel close to her because I consider her my companion in misadventure."
He rejected the idea that Knox was capable of murder. "I don't even dare think a thing like that. It is absurd and inadmissible. She is a very sweet girl," he insisted.
As their joint appeal came to a close, his lawyer, Giulia Bongiorno, rejected media portrayals of Sollecito as a patsy who fell into the clutches of a femme fatale, Knox.
Back in Bari, Sollecito hoped simply to blend in.
"I only hope to be forgotten; the sooner the better. I want to have a normal life," he said before his release. "I don't want to be recognized when I leave the prison."
CNN's Barbie Natza Ladeau reported from Rome. CNN's Laura Smith-Spark and Richard Allen Greene reported and wrote from London. CNN's Hada Messia also contributed to this report, from Rome.