Source: Lindsay Lohan lawyer probed for witness tampering
updated 5:38 PM EDT, Mon March 25, 2013
STORY HIGHLIGHTS
Santa Monica city attorney asked police to investigate Mark Heller, a source says
"I can sum it up in one word: ridiculous," Heller says about probe report
Lohan avoided trial by pleading no contest to lying to cops about a car crash
Lohan hired New York lawyer Heller to replace her longtime lawyer Shawn Holley
Los Angeles (CNN) -- The lawyer who represented Lindsay Lohan in her lying-to-cops case last week is under investigation for suspicion of witness tampering, a source close to the investigation said Monday.
Santa Monica police are investigating New York lawyer Mark Heller on suspicion of asking Lohan's personal assistant, who was in the car with the actress when she was involved in a car crash last June, to lie in his testimony by saying he had control of the Porsche when it crashed into a dump truck, the source said.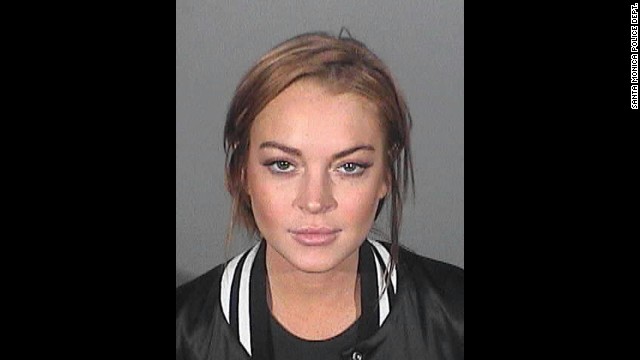 Lohan poses for a mug shot on Tuesday, March 20, after accepting 90 days in a "locked in" drug rehab facility for misdemeanor charges. Her six years of legal troubles trace back to two drunken driving arrests in 2007 and include other incidents in which she was behind the wheel.
Lindsay Lohan appears in court with her attorneys Anthony Falangetti, left, and Mark Heller in Los Angeles on Monday, March 18. She entered pleas of no contest on two misdemeanor charges relating to a traffic accident last summer, and she did not challenge the finding that she violated her shoplifting probation with those convictions.
Lohan's mug shot from July 2007 for driving under the influence.
Lindsay Lohan attends her probation hearing at the Airport Courthouse in March 2012 in Los Angeles. Superior Court Judge Stephanie Sautner decided to take Lohan off probation from a 2007 drunken driving case and said that she will no longer have to meet with a probation officer or appear in court on her 2011 shoplifting case, as long as she obeys all laws through May 2014.
Lohan leaves a progress report hearing at Venice Airport Branch Courthouse in Los Angeles in January 2012.
Lohan's mug shot from October 2011 after she was arrested for probation violations. She was released after posting $100,000 bail.
Lohan is led away in handcuffs at her probation progress report hearing at the Airport Courthouse in October 2011.
Lohan cries next to her lawyer Shawn Chapman Holley as she is sentenced to 90 days in jail by Judge Marsha Revel during her hearing at the Beverly Hills Courthouse in July 2010. Lohan violated her probation in two 2007 drunk driving cases.
Lohan poses for a booking photo after being arrested on DUI charges at Lynwood Jail in November 2007. Lohan voluntarily reported to the facility to serve her minimum 24-hour jail sentence that was part of a plea bargain for two DUI charges.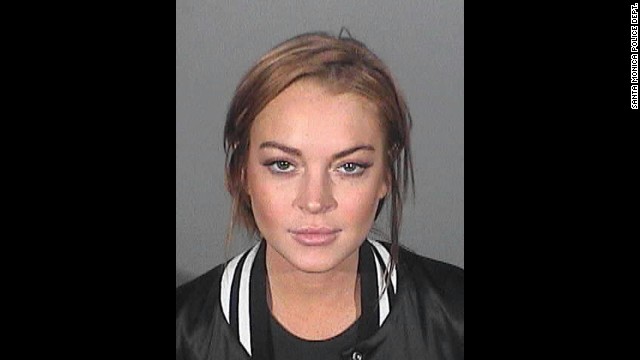 Photos: Lohan in trouble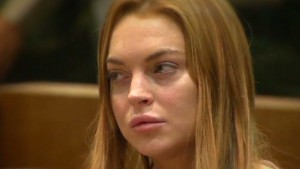 Lohan to lawyer: 'I'm going to kill you'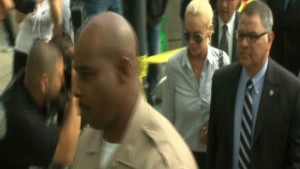 2011: Lohan walks judicial red carpet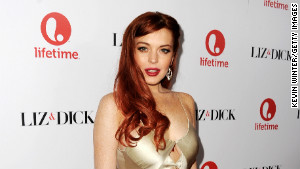 Porn star dodges Lohan's f-bombs
The Santa Monica city attorney asked the city's police to investigate, according to the source, who asked not to be identified since the source is not authorized to discuss it with news media.
"I can sum it up in one word: ridiculous," Heller said when asked for a comment. "What can I tell you?"
Heller was in a Los Angeles courtroom with Lohan, 26, last week when she agreed to enter a no-contest plea on the charges of misdemeanor charges of lying to police, reckless driving and violating her probation for shoplifting conviction.
The judge sentenced Lohan to 90 days in a "locked in" drug rehab facility in lieu of a 90-day jail term. Her probation was also extended by two years.
Her father, Michael Lohan, accused Heller of unethical and criminal conduct in his representation of his daughter after last week's hearing, saying prosecutors were investigating Heller for tampering with "a star witness."
Lindsay Lohan: Keep me on set, it's safer that way
Lohan hired Heller to replace Shawn Holley, the Los Angeles lawyer who represented the actress in dozens of court appearances over the past several years.
She's spent 250 days in five rehab facilities since January 2007, including one long court-ordered stint after a failed drug test.
The actress has appeared in court at least 21 times before four Los Angeles judges who have now found her in violation of probation six times and sentenced her to a total of nine months in jail.
Lohan has spent about two weeks behind bars in six trips to the Los Angeles County jail, served 35 days under house arrest and worked about 67 days of community service at the county morgue.
Lindsay Lohan: The reality show we don't want to watch