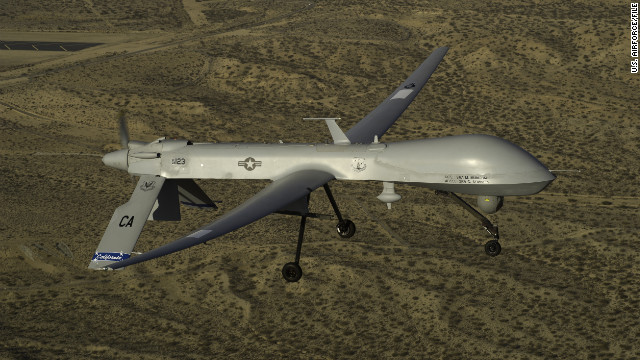 A U.S. Air Force MQ-1 Predator UAV assigned to the California Air National Guard's 163rd Reconnaissance Wing flies near the Southern California Logistics Airport in Victorville, California, on January 7, 2012.
A model of of the European "Neuron" UAV at the Paris Air Show in Le Bourget, France in 2005. The UAV is an European Research project led by Dassault Aviation.
An MQ-9 Reaper unmanned aircraft vehicle (UAV) sits in a shelter at Joint Base Balad, Iraq, after a mission on November 10, 2008. According to the U.S. Department of Defense, the Reaper can carry up to 3,750 pounds of laser-guided bombs and missiles.
A British MQ-9 Reaper sits on a runway on March 17. Both British and American Reapers are deployed to Afghanistan.
U.S. Marines perform operational checks on a Marine Squadron Two (VMU-2) UAV before a launch at Speed Bag Airfield, near Niland, California, on October 25, 2011.
An Iranian-made drone is displayed during the Army Day celebrations in Tehran on April 18, 2010.
A model of a surveillance drone built by Dassault Aviation and BAE Systems is displayed at the International Paris Air show in 2011.
An Israeli Hermes 500 UAV flies over the Hatzerim air force base near Beersheva, Israel, during an air show at the graduation ceremony of Israeli pilots on June 30, 2011.
Chinese visitors examine an unmanned helicopter drone at the China Aviation Expo in Beijing on September 21, 2011.
Israeli soldiers prepare to launch a Skylark drone during a drill on January 16, 2012 near Bat Shlomo, Israel. The Skylark can carry a camera payload of up to 1 kilogram, has an operational ceiling of 15,000 feet, and allows users to monitor any designated point within a 15-kilometer radius. The Skylark unit consists of a ground control element and three drones, which provide battalion-level commanders with real-time information.
An Israel Aerospace Industries UAV on display at the Singapore Airshow on February 15.
A model of China's "Dark Sword" UAV. According to Jane's Defense & Security Intelligence & Analysis, the drone remains only a model, but offers an example of where China may go with its drone technology.
Military drones
Military drones
Military drones
Military drones
Military drones
Military drones
Military drones
Military drones
Military drones
Military drones
Military drones
Military drones
STORY HIGHLIGHTS
Increasing use of drones in U.S. raises privacy concerns at Senate hearing
Their use may require new definition of unreasonable search, Sen. Grassley says
Drone industry expert says the FAA has strict rules about using the aircraft
Drones also used for tracking crops, livestock and surveying buildings in U.S.
Washington (CNN) -- Drones both dazzled and worried senators at a hearing Wednesday about their use within the United States, and lawmakers and experts said that new legislation may be needed to protect the privacy and safety of citizens.
Judiciary Committee Chairman Patrick Leahy, D-Vermont, held and studied a small plane weighing just 2 pounds before beginning the hearing.
"I am convinced that the domestic use of drones to conduct surveillance and collect other information will have a broad and significant impact on the everyday lives of millions of Americans," said Leahy.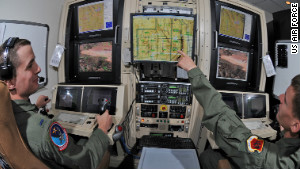 Pentagon offers high honor for drone ops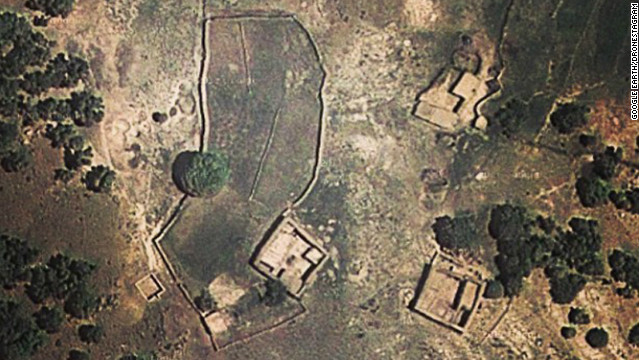 Dronestagram is a social-media effort to document, using Google Earth images, the locations of deadly U.S. drone strikes. This photo shows a pair of mud-built houses in northwest Pakistan where a drone strike was reported on February 8, according to Dronestagram. Local sources reported six drones hovering in the sky at the time of the attack, the site says.
This is the reported site of a January 6 drone strike in the Babar Ghar area of South Waziristan, a region of Pakistan, according to Dronestagram. Locals reported a barrage of missiles at 2:30 a.m., directed at a location believed by some to be a training camp for the Pakistani Taliban, the site says.
Dronestagram claims this is the site of a reported drone attack December 21 in the Mir Ali area of Pakistan.
Dronestagram says this is the site of a November 7, 2012, drone strike on a village in Yemen.
Dronestagram says this is the location of a October 28, 2012, drone strike. It is in eastern Saada, one of the poorest and most inaccessible areas of Yemen.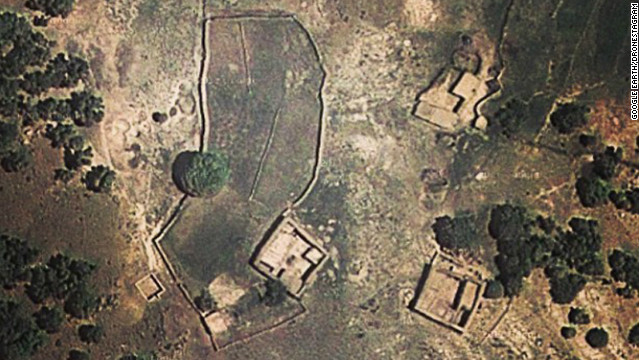 The Images of Dronestagram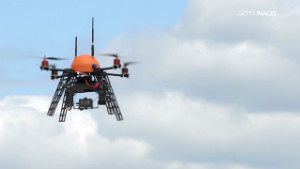 CNN Explains: Drones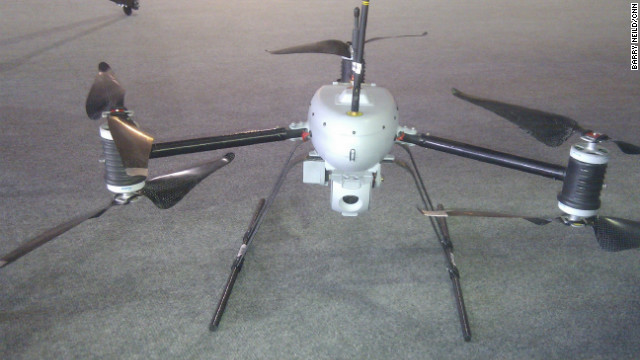 The lightweight Sixton-A drone produced by Italian firm Alpi Aviation.
Are drones the civilian surveillance of the future? UAV constructors are hoping to create industry growth and open drones to civilian applications.
The Watchkeeper drone made by European defense contractor Thales.
A model of one of the Aerie series of drones, capable of taking off vertically, but flying like a plane.
The ultra-lightweight iStart can be carried in a backpack and launched by hand.
A video still shows a computer-generated image of a proprosed D-Dalus drone, powered by experimental "cyclo-gyro" engines capable of rotating the craft through 360 degrees.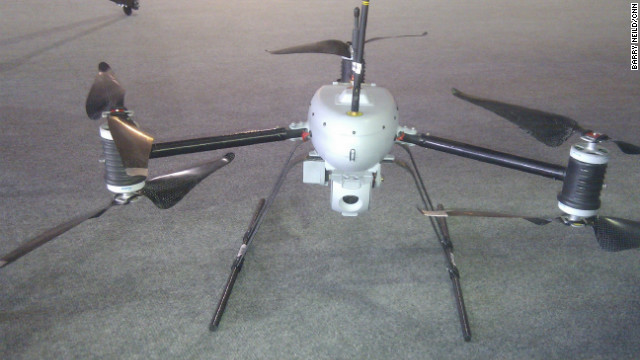 Drone-makers vie for slice of civilian airspace
Sen. Charles Grassley of Iowa, the ranking Republican on the panel, said the technology may require lawmakers to develop a new definition of an unreasonable search, which is banned under the Constitution's Fourth Amendment.
Opinion: Don't give medals for drone attacks
"The thought of government drones buzzing overhead monitoring the activities of law-abiding citizens runs contrary to the notion of what it means to live in a free society," Grassley said. The small aircraft can be fitted with lightweight cameras.
Amie Stepanovich, of the Electronic Privacy Information Center, said law enforcement should not use drones as an alternative to police patrols. She said that they should be used for specific operations and that Congress should pass a law requiring legal permission.
"I think we do need to enforce a warrant requirement for drones in circumstances where they're collecting criminal evidence," Stepanovich said. She said exceptions could be made for emergencies.
"With the ease and availability of drones, I think there is a real concern that the day-to-day conduct of American citizens going about their business might be monitored, catalogued and recorded by the federal government," said Sen. Ted Cruz, R-Texas.
Privacy laws need to be updated to account for drones and other new technologies, according to Ryan Calo, of the University of Washington Law School.
Five questions: Targeting Americans on U.S. soil
"There's very little in American privacy law that would limit the domestic use of drones for surveillance," Calo said. Calo said he thinks the aircraft can be extremely beneficial but warned that Americans may oppose their use unless there are some limits.
An industry representative said the federal government already is regulating unmanned aircraft systems, the name industry uses for the aircraft.
"The (Federal Aviation Administration) strictly regulates who, where, when and why unmanned aircraft will be flown," said Michael Toscano, president and CEO of the Association for Unmanned Vehicle Systems International. He said operators of planes must get a certificate of authorization from the FAA, and the craft are to be flown under 400 feet and primarily in daytime hours.
The FAA is supposed to allow widespread use of domestic drones in 2015. There is only limited use by civilians at present. Because they are cheaper to use than helicopters, unmanned aircraft can be used to monitor crops and livestock, look at damage to buildings and for other uses. The FAA recently announced plans to create six drone test sites around the country.
The Mesa County Sheriff''s Office in Colorado already uses drones. Benjamin Miller said the craft can help find missing people and photograph crime scenes. Miller noted it's not legal to arm domestic drones.
"It may well not be legal to carry any munitions on a drone," said Senator Dianne Feinstein, D-California. "But what can be done illegally, and how can the government prevent that from happening?"
Sen. Amy Klobuchar, D-Minnesota, expressed concern that as drones are more commonly used, they could be involved in accidents. "What would happen if one of them hit a small plane?" asked Klobuchar. "Like when birds hit a plane, it can create problems."
Toscano replied, "If there were a collision, then there could be damage."
Drone came within 200 feet of airliner over New York