Man accused of slapping crying boy on Delta flight pleads not guilty
updated 5:06 PM EDT, Wed March 20, 2013
STORY HIGHLIGHTS
NEW: Joe Rickey Hundley was distraught over his gravely ill son during the flight, his attorney says
NEW: Attorney acknowledges that her client used an epithet but denies he hit the child
He entered a plea of not guilty to a charge of assaulting a minor
Hundley is accused of slapping a crying 19-month-old on a Delta flight in February
Atlanta (CNN) -- An Idaho man accused of slapping a crying 19-month-old boy on a Delta flight pleaded not guilty in federal court Wednesday in Atlanta.
Joe Rickey Hundley is charged with assaulting a minor in connection with the incident last month. Accompanied by his attorney outside the courthouse, Hundley appeared solemn and looked toward the ground.
Before Hundley's court appearance, his attorney, Marcia Shein, said that he would be entering a plea of not guilty.
Man accused of slapping crying boy on Delta flight is out of a job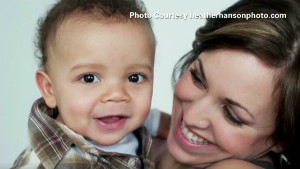 Stranger accused of slapping baby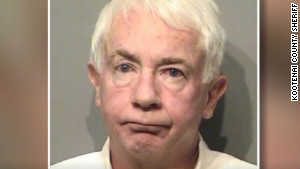 Man accused of slapping toddler on plane
After the hearing, Shein issued a statement on Hundley's behalf, saying that the day before the flight on February 8, her client had learned that his son had overdosed on insulin and was in a coma on life support.
"Mr. Hundley had been up for 24 hours over this tragic news and was heading to Atlanta to decide, with his son's mother, if they should take him off life support as he had no brain activity. On the flight he was in distress, upset and grieving," Shein said. His son died the next day, she said.
According to court documents, the boy's mother, Jessica Bennett, and her son were seated in Row 28, Seat B on Delta Flight 721, which originated in Minneapolis.
She spent part of the flight in the rear of the plane to get away from Hundley, who she said smelled like alcohol and was slurring his speech, according to John Thompson, attorney for the child's family. In her statement Wednesday, Shein did not address whether Hundley was drunk.
As the plane began its descent into Atlanta, the boy began to cry because of the altitude change, and his mother tried to soothe him.
Hundley, who was seated next to the mother and son, allegedly told her to "shut that (N-word) baby up."
Hundley then turned around and slapped the child in the face with an open hand, which caused him to scream even louder, an FBI affidavit said.
The boy suffered a scratch below his right eye.
In her statement Wednesday, Shein acknowledged that Hundley "said something none should say even in their darkest moments" when the boy began crying and that he "deeply regrets saying those words." But she said that Hundley did not "strike the child and believes what happened to Mrs. Bennett's child was an accident."
Hundley "had paid a terrible price for his hurtful words but asks only that people understand that he was not doing well that night and spoke hurtful words he would have not otherwise have said," Shein said.
Will the slap heard 'round the country have lasting effects?

Part of complete coverage on
updated 3:14 PM EDT, Thu May 16, 2013

Boxing legend Manny Pacquiao is using his hero status to fight human trafficking in the Philippines, pushing for an anti-trafficking law.
updated 6:25 PM EDT, Thu May 16, 2013

The U.N. says 70% of rapes committed in Somalia are carried out by men in military uniform. CNN's Nima Elbagir reports.
updated 8:38 AM EDT, Fri May 17, 2013

Christiane Amanpour writes an open letter to girls of the world, saying it is time to end the discrimination against girls in education.
updated 3:12 PM EDT, Fri May 17, 2013

Fans gasped when David Beckham wore a sarong. Then there was the nail polish and tattoos. But his masculinity was never in doubt.
updated 10:54 AM EDT, Fri May 17, 2013

Albinos in Tanzania have been attacked and killed because some people believe their body parts bring good luck. But one albino is fighting back.
updated 8:50 AM EDT, Fri May 17, 2013

Terrible results for Dell mean the future seems anything but bright for the PC industry despite a flurry of attempted innovations.
updated 12:00 PM EDT, Fri May 17, 2013

Mario Balotelli has delivered his verdict on his time in the English Premier League -- the AC Milan striker couldn't be happier to have left England.
updated 7:04 AM EDT, Fri May 17, 2013

If you thought Preakness was the poor sister to Kentucky Derby, think again. CNN brings you top five facts from the prestigious horse race.
updated 7:45 PM EDT, Wed May 15, 2013

Natasha Kampusch was held for eight years in an Austrian man's basement. She talks about her road to recovery, exclusively to CNN.
updated 5:36 PM EDT, Wed May 15, 2013

From her hospital bed, Reshma tells CNN about the 17 days she spent trapped under nine stories of rubble in Bangladesh.
updated 6:12 PM EDT, Thu May 16, 2013

A room full of partygoers in San Francisco were given power over a cocktail-making robot controlled by their smartphones.
updated 11:57 AM EDT, Thu May 16, 2013

The cast of "Star Trek Into Darkness" take a break from fighting space villains to answer questions from CNN iReporters.
updated 7:48 AM EDT, Thu May 16, 2013

CNN brings you images capturing moments to remember. Look ahead to the future and chronicle our changing world.