Man accused of slapping crying boy on Delta flight pleads not guilty
updated 5:06 PM EDT, Wed March 20, 2013
STORY HIGHLIGHTS
NEW: Joe Rickey Hundley was distraught over his gravely ill son during the flight, his attorney says
NEW: Attorney acknowledges that her client used an epithet but denies he hit the child
He entered a plea of not guilty to a charge of assaulting a minor
Hundley is accused of slapping a crying 19-month-old on a Delta flight in February
Atlanta (CNN) -- An Idaho man accused of slapping a crying 19-month-old boy on a Delta flight pleaded not guilty in federal court Wednesday in Atlanta.
Joe Rickey Hundley is charged with assaulting a minor in connection with the incident last month. Accompanied by his attorney outside the courthouse, Hundley appeared solemn and looked toward the ground.
Before Hundley's court appearance, his attorney, Marcia Shein, said that he would be entering a plea of not guilty.
Man accused of slapping crying boy on Delta flight is out of a job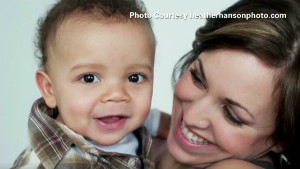 Stranger accused of slapping baby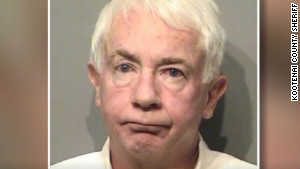 Man accused of slapping toddler on plane
After the hearing, Shein issued a statement on Hundley's behalf, saying that the day before the flight on February 8, her client had learned that his son had overdosed on insulin and was in a coma on life support.
"Mr. Hundley had been up for 24 hours over this tragic news and was heading to Atlanta to decide, with his son's mother, if they should take him off life support as he had no brain activity. On the flight he was in distress, upset and grieving," Shein said. His son died the next day, she said.
According to court documents, the boy's mother, Jessica Bennett, and her son were seated in Row 28, Seat B on Delta Flight 721, which originated in Minneapolis.
She spent part of the flight in the rear of the plane to get away from Hundley, who she said smelled like alcohol and was slurring his speech, according to John Thompson, attorney for the child's family. In her statement Wednesday, Shein did not address whether Hundley was drunk.
As the plane began its descent into Atlanta, the boy began to cry because of the altitude change, and his mother tried to soothe him.
Hundley, who was seated next to the mother and son, allegedly told her to "shut that (N-word) baby up."
Hundley then turned around and slapped the child in the face with an open hand, which caused him to scream even louder, an FBI affidavit said.
The boy suffered a scratch below his right eye.
In her statement Wednesday, Shein acknowledged that Hundley "said something none should say even in their darkest moments" when the boy began crying and that he "deeply regrets saying those words." But she said that Hundley did not "strike the child and believes what happened to Mrs. Bennett's child was an accident."
Hundley "had paid a terrible price for his hurtful words but asks only that people understand that he was not doing well that night and spoke hurtful words he would have not otherwise have said," Shein said.
Will the slap heard 'round the country have lasting effects?

Part of complete coverage on
updated 4:33 PM EDT, Wed May 22, 2013

Details are still emerging of the London attack, but in recent years previous Islamist plots have targeted British soldiers on home soil.
updated 6:17 PM EDT, Tue May 21, 2013

The image of the Gaza boy and his father under a hail of Israeli bullets became a powerful symbol. Now Israel insists its military is not to blame.
updated 2:31 PM EDT, Wed May 22, 2013

The tornado that ripped through Oklahoma saw teachers rise to be surrogate parents, protectors and heroes, according to LZ Granderson.
updated 1:14 PM EDT, Tue May 21, 2013

Did you know that hurricanes can also produce tornadoes? Read facts you didn't know about destructive twisters.
updated 9:01 AM EDT, Wed May 22, 2013

The petite frame of 19-year-old Zoe Smith should fool nobody -- she's a weightlifting warrior who has fought stereotypes and broken a British record.
updated 12:41 AM EDT, Wed May 22, 2013

Prime Minister Shinzo Abe calls women "Japan's most underutilized resource," yet traditions have been hard to overcome.
updated 10:55 AM EDT, Wed May 22, 2013

According to the United Nations' mission in Iraq, 712 Iraqis were violently killed in April 2013. This is both normal and extraordinary.
updated 7:21 AM EDT, Wed May 22, 2013

Myanmar's Muslims have generally coexisted with the Buddhist majority. But ethnic fault lines are exposed as it emerges from military rule.
updated 8:09 AM EDT, Wed May 22, 2013

Actresses Carey Mulligan, Isla Fisher and Elizabeth Debicki tell CNN who gave them inspiration for their characters.
updated 1:21 AM EDT, Wed May 22, 2013

A quarter century after his death, American pop artist Andy Warhol has popped up in China again after his first and only trip to the country in 1982.
updated 10:39 AM EDT, Wed May 22, 2013

Revolutionary "bionic exoskeletons," like the metal suit worn by comic book hero Tony Stark, may be closer than you think.
updated 3:51 PM EDT, Tue May 21, 2013

Photos: From Sharon Stone to Matt Damon, browse through the best from the Cannes red carpet this year.

Damnit we have work to do ... but not before we have another go at this annoyingly difficult web-based game.