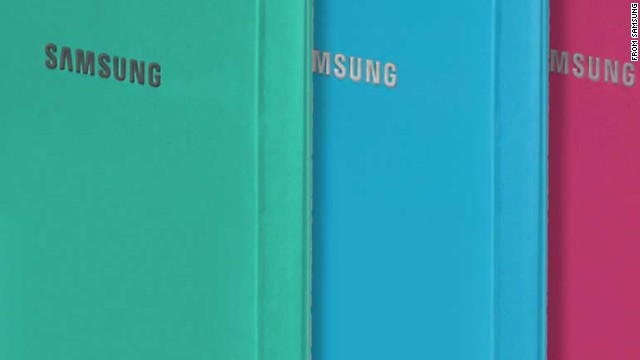 Samsung may be the latest company to leap into the emerging field of "smart," or Web-connected wristwatches. The company is planning to announce a new smartphone device that's worn on the wrist in September, according to a Bloomberg news report. No word on whether it might come in multiple colors, like the Samsung Galaxy Note phone.
Most current smartwatches rely on smartphone pairing over Bluetooth to get data and notifications. A long-rumored 'iWatch' from Apple could take the same approach as these rivals, or put more computing power directly into the device.
Lunatik
make kits that included mounts and slick straps.
Apple's sixth-generation iPod nano was a small, square touchscreen (it has since been replaced by the rectangular seventh-generation nano). Many fans immediately saw the potential to turn the iPod into a watch face, and companies such as
Pebble
waterproof watch has a black-and-white, e-paper screen, which can be customized with specially designed watch faces. It connects to iOS and Android smartphones over Bluetooth and vibrates to notify the wearer of incoming calls, e-mail, texts and other alerts. There are also downloadable music and sports apps.
The $150
I'm Watch
is one of the pricier smartwatch options at $399. It comes in seven colors and runs the Droid 2 operating system. It connects to Android smartphones using Bluetooth to get texts and e-mails, check social networks, make calls and see calendar events.
The Italian-made aluminum
Sony SmartWatch
, also only syncs with Android devices. When paired with a phone over Bluetooth, it can receive notifications for e-mail, texts, social networks and calendars.
Another full color touchscreen device, the $130
MetaWatch
has a retro-looking, black-and-white screen, but it can connect to the iPhone 4s and iPhone 5, in addition to Android devices. It's also a water-resistant sports watch that tracks pace and distance. The watch starts at $179 and is available with various colored bands or in black or white leather.
The
Motoactv
smart watch is marketed as a fitness tracker. It acts as a heart-rate monitor and pedometer, has GPS and an MP3 player. There are also a number of nonwrist mount options, including a handlebar strap, arm band and chest strap.
The $269
Here come the smartwatches
Apple's rumored 'iWatch'
iPod nano watches
Pebble
I'm Watch
Sony SmartWatch
MetaWatch
Motorola Motoactv
STORY HIGHLIGHTS
Samsung says it plans to make a "smart watch"
Company executive says watch has been in development a long time, report says
News comes amid reports Apple also plans to make a watch
If true, rivals would face off in growing wearable-tech market
(CNN) -- Apple, as the reports go, is working on a "smart watch," although the secretive company won't say anything about it, of course.
So, after months of speculation, what does its chief rival in the mobile world do?
Announce that it definitely is working on a smart watch.
Lee Young Hee, executive vice president of Samsung's mobile business, said as much during an interview in South Korea, where the company is based. And he said it's not a knee-jerk reaction to Apple's rumored plans.
"We've been preparing the watch product for so long," Lee told Bloomberg. "We are working very hard to get ready for it. We are preparing products for the future, and the watch is definitely one of them."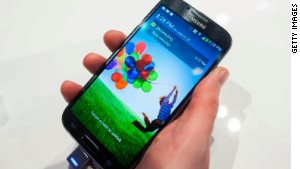 Hype over Samsung's Galaxy S4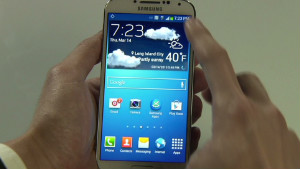 Samsung unveils Galaxy S4 smartphone
He did not give any details on when the watch may be released, what features it will have or how much it will cost.
With its Galaxy S line of smartphones, Samsung has become the first competitor to provide a real challenge to the dominant iPhone. While Apple's iconic phone remains the single-most popular mobile device -- the release of the iPhone 5 led to a record sales quarter and was the most popular of the 75 million devices running Apple's iOS system that were sold in those three months -- Samsung moved into a solid second place with its Galaxy S III.
The S III outsold the iPhone 4S during the third quarter of last year before the iPhone 5's release, and the company announced last week that the Galaxy S4 is on its way.
Now the companies seem poised to go head-to-head again in what appears to be an emerging market -- wearable tech.
Nike's fitness-oriented FuelBand has led the charge. But few new products have captured the imagination of the tech-minded such as Google Glass, an eyewear-like headset that offers augmented-reality images as well as basic smartphone-like features. The device is due later this year and has started popping up on the faces of field testers.
Then there is Pebble, the smartwatch that raked in about $8 million on Kickstarter and has begun shipping to backers.
But will there be a market for these devices outside of early-adopter technophiles and loyalists who will scoop up any new product their favorite company creates? Early signs say the public might need a little more information first.
According to an unscientific survey of users by mobile deals site BuyVia, 26% of respondents said they were interested in buying a rumored iWatch, 38% said they were not interested and more than a third, 36%, said they weren't sure. (The survey was conducted before Samsung confirmed it's in the game as well.)
The top five features respondents said they'd like to see in a watch were e-mail and texting, phone calls, GPS, Wi-Fi and weather updates.
"While consumers are seemingly divided about their desire to own the rumored Apple iWatch, it's fascinating that the most desired features for the watch mirror popular iPhone capabilities," said BuyVia CEO Norman Fong.
"It's as though consumers are only interested in a watch that offers everything the smartphone does, only in a more convenient 'package.' What they seem to crave is a way to more easily access iPhone features everywhere they go."