Beckham crowned soccer's top earner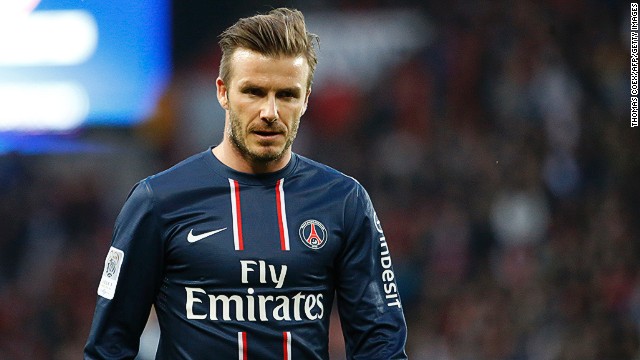 David Beckham has topped the list of the world's highest-paid footballers compiled by prestigious France Football magazine. The veteran midfielder, who signed a five-month contract with French club Paris Saint-Germain in January, is set to earn $46.5 million during the 2012-13 season. Beckham is donating his salary, which is said to account for 5% of his earnings, to a children's charity.
Lionel Messi has left every footballer on the planet trailing in his wake in recent years, but the Argentine is only second on this list with $45.2 million. The Barcelona star is reportedly set to earn $17 million from his salary and bonuses alone.
Just behind Messi is Cristiano Ronaldo on $39 million. The Real Madrid forward's salary and bonuses amount to slightly more than Messi at $17.5 million.
Ronaldo's compatriot Jose Mourinho, his coach at Real Madrid, tops the list as the sport's highest-earning team boss with $18 million.
Carlo Ancelotti has benefited from the Qatari takeover of Paris Saint-Germain. The Italian, who has guided PSG into the quarterfinals of the European Champions League, is the second highest-earning coach behind Mourinho on $15.5 million.
Ancelotti's compatriot Marcello Lippi has been richly rewarded for delivering the Chinese Super League title to Guangzhou Evergrande. The 2006 World Cup-winning coach has reportedly made $14 million from his first season.
David Beckham - $46.5 million
Lionel Messi - $45.2 million
Cristiano Ronaldo - $39 million
Jose Mourinho - $18 million
Carlo Ancelotti - $15.5 million
Marcello Lippi - $14 million
STORY HIGHLIGHTS
David Beckham is named as the highest-paid footballer in the world
The PSG midfielder earns $46.5 million, according to France Football magazine
Barcelona's Lionel Messi second on the list ahead of Cristiano Ronaldo
Real Madrid's Jose Mourinho is the highest-earning coach in the game
(CNN) -- David Beckham is the highest-paid soccer player in the world, according to prestigious magazine France Football.
The former England captain, who recently joined Paris Saint-Germain on a five-month contract, attracts more cash than four-time FIFA World Player of the Year Lionel Messi and Real Madrid's Portuguese superstar Cristiano Ronaldo.
Beckham, who spent five years with the Los Angeles Galaxy between 2007 and 2012, is set to earn $46.5 million (€36 million) during the 2012-13 football season through his salary, endorsements and other business ventures.
The midfielder's entire PSG salary, which is estimated to make up 5% of his total earnings, will be donated to a Paris children's charity.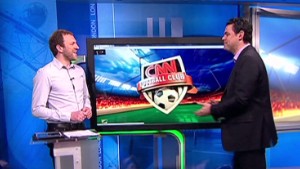 CNN FC: English clubs in crisis?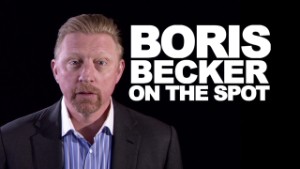 Becker: Ronaldo the tennis ace?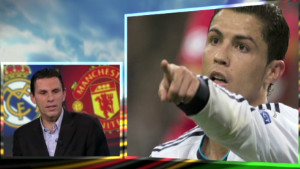 Does Ronaldo carry Real Madrid?
Second on the magazine's rich list was Barcelona's Messi, who will reportedly make $45.2 million this season, with $17 million coming from salary and bonuses.
Read: Messi's left foot -- yours for $5m
The Argentine has been in prolific form this season, scoring 42 goals in 28 Spanish First Division matches. The 25-year-old recently signed a new contract with Barca which will keep him in Catalunya until June 2018.
Real's Ronaldo has so often trailed narrowly behind Messi on the pitch, and so it is the financial stakes. The forward is set to pocket $39 million, although his salary and bonuses are slightly higher than Messi's at $17.5 million.
Ronaldo's coach and compatriot Jose Mourinho is the highest paid team boss on the planet, according to the list. The former Inter Milan and Chelsea coach will take home $18 million over the course of this season.
Carlo Ancelotti, Beckham's coach at PSG, is set to earn $15.5 million, while his fellow Italian Marcello Lippi was given $14 million to lead Guangzhou Evergrande to the Chinese Super League title.
France Football, first published in 1946, organized the Ballon d'Or award for European footballer of the year until it was merged with FIFA's world player of the year award in 2010.