5 men confess to gang-raping Swiss tourist in India
updated 11:02 AM EDT, Sun March 17, 2013
STORY HIGHLIGHTS
Confessions to police are not admissible in court
The victim and her husband were camping
20 people have been detained for questioning
New Delhi (CNN) -- Five men have confessed to gang-raping a Swiss tourist in central India, authorities said Sunday.
Confessions in police custody are not admissible in court, however, and can be retracted.
The woman was camping near a forest in India's Datia district with her husband when a group of men beat the husband and raped her, the district's deputy superintendent of police, R.S. Prajapati, said.
Opinion: End global rape culture
There were between five and seven attackers, he said.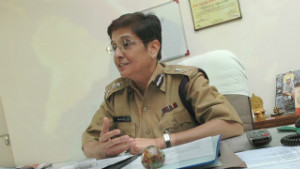 Fighting rape in India's old-boys club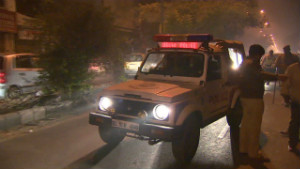 CNN rides along with Delhi police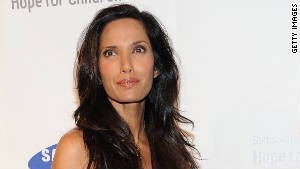 Lakshmi: Problem goes beyond gang rape
The couple arrived in Mumbai on February 3 and were on a cycling tour across the country, said D.K. Arya, deputy inspector general of police.
The attackers stole a laptop, 10,000 rupees (US $185) and a mobile phone, he said. The victims went to police and the woman was hospitalized and later released.
Twenty people have been detained for questioning, Arya said.
How it feels to be a woman in India
The couple is staying at a guesthouse in the Datia district while the investigation unfolds, he said.
The Swiss ambassador to India, Linus von Castelmur, has spoken with the couple and offered any support they will need.
"Their health and treatment is the priority of the moment," the ambassador said in a statement. "The embassy has also been in touch with the local authorities and has requested for swift investigation and for justice to be done."
The attack comes at a time in India when there are calls for stricter laws on sexual assault and changes in cultural attitudes toward women.
In December a 23-year-old woman was gang-raped on a New Dehli bus, spurring protests in India, where most women have stories of sexual harassment and abuse on public transportation or on the streets, according to the Indian Council on Global Relations. That woman later died in a Singapore hospital.
A panel appointed by India's home affairs minister as a result of the case criticized Indian attitudes toward sexual assault and called for policy changes, including creating an offense of gang-rape punishable by at least 20 years in prison, making it a crime for police to fail to investigate sexual assault complaints and making it illegal to consider character or previous sexual experience of the victim at a criminal trial.
Challenges of being a woman in India

Part of complete coverage on
updated 11:45 AM EDT, Fri May 24, 2013

When the former teacher Ingrid Loyau-Kennett saw the bloodied man wielding a knife, she tried to engage him in a conversation to distract him.
updated 6:53 AM EDT, Fri May 24, 2013

A man dressed up as a woman to expose sexual harassment in Egypt -- and says he can't imagine how women put up with the daily abuse.
updated 6:29 AM EDT, Fri May 24, 2013

The breakdown of the education system, growing youth unemployment and insecurity swelled Boko Haram, 'Funmi Olonisakin writes.
updated 8:51 AM EDT, Fri May 24, 2013

"It's always the one we feared, the lone wolf that can come from nowhere and not be on our radar," said ex-London police chief John Yates.
updated 2:13 AM EDT, Fri May 24, 2013

Christiane Amanpour and Nic Robertson give their insight on the brutal murder of a man in broad daylight. What's behind the horrific attack?
updated 6:54 AM EDT, Fri May 24, 2013

In India, a child goes missing every eight minutes. What is behind this devastating statistic felt most by the parents left searching?

Learn about one woman's tireless battle against sex slavery in the Philippines, with Manny Pacquiao in her corner. Watch the full version here.
updated 6:43 AM EDT, Thu May 23, 2013

Ai Weiwei, the controversial Chinese artist-activist, has released a music single and video inspired by his harrowing detention by the government.
updated 7:56 AM EDT, Fri May 24, 2013

Meet Ugandan Ruganzu Bruno who uses recycled materials to create functional pieces of art, raising environmental awareness through his art.
updated 8:27 AM EDT, Fri May 24, 2013

The Germans are coming, this time in the form of the first all-German Champions League football final -- and this time, London cannot wait.
updated 7:06 AM EDT, Thu May 23, 2013

Bayern Munich's super fan Boris Becker takes a tour of London ahead of the 2013 Champions League final. What are his favorite spots?
updated 10:15 AM EDT, Thu May 23, 2013

Imagine if you could paint a working light switch directly onto your wall, without any need for sockets, cables or wiring. Well, now you can.