After 5 years away, ex-President Musharraf announces return to Pakistan
updated 7:22 PM EDT, Sat March 16, 2013
STORY HIGHLIGHTS
Pervez Musharraf says he'll fly to Karachi on March 24 to lead his party in elections
He's been in self-imposed exile since resigning as president in 2008
Pakistani authorities confiscated his property; he's accused of not protecting Benazir Bhutto
(CNN) -- Five years after he resigned as Pakistan's president and left the South Asian nation, Pervez Musharraf will return to the country intent on leading his party in upcoming elections, he announced Saturday.
Musharraf plans to fly on a commercial airline into Karachi on March 24, then attend a rally attended by 50,000 people including more than 200 Pakistani expatriates from the United States, Canada, the United Kingdom and the United Arab Emirates, he said in a statement.
He plans to lead his political party into Pakistan's general elections, which are slated for May.
Whether the rest of Pakistan welcomes him back, including the authorities now heading the country, remains to be seen.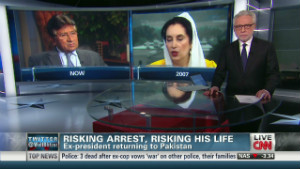 Ex-president returning to Pakistan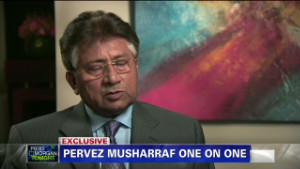 Pervez Musharraf on Osama bin Laden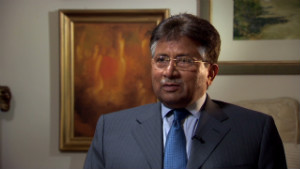 Musharraf: 'I will go back'
In 1999, the then chief of Pakistan's army became its president in a bloodless military coup. He remained in power until resigning in 2008 -- a period that included the U.S.-led invasion of neighborhood Afghanistan, starting a sweeping international war on terror -- then went into self-imposed exile in London and Dubai.
A few months before he left office, Benazir Bhutto -- who served two stints, in the late 1980s and 1990s, as Pakistan's first elected female prime minister -- was killed in a gun-suicide bomb attack as she was wrapping up a campaign rally in Rawalpindi.
This attack, coming two months after she survived an assassination attempt in Karachi, fueled criticism that Musharraf had not done enough to protect Bhutto's life despite numerous threats. The former military ruler has denied having anything to do with Bhutto's killing.
He's been targeted by Pakistan authorities, who in August 2012 confiscated his property and froze his bank account. A politician and prosecutor, according to media reports, have said Musharraf will be arrested as soon as he steps foot in Pakistan.

Part of complete coverage on
updated 7:48 AM EDT, Mon May 20, 2013

No solutions to the violence and total confusion is no longer just news, but a terrifying daily reality. Has Nigeria descended into civil war?
updated 4:17 AM EDT, Mon May 20, 2013

On the eve of the French Open, attention turns to the illness that has struck down several players. Why is it hitting tennis so hard?
updated 10:09 AM EDT, Mon May 20, 2013

Daycare, hour-long lunch breaks, free medicine? Not all of Bangladesh's factories are sweatshops, but many fear the crisis will hit them hard.
updated 9:15 AM EDT, Mon May 20, 2013

Chinese Premier is meeting India's leaders just weeks after raising the stakes in one of Asia's least understood and longest running disputes.
updated 7:15 AM EDT, Mon May 20, 2013

Despite unemployment being close to 12%, Italians are snubbing traditional jobs no longer viewed as attractive -- like pizza-making.
updated 7:06 AM EDT, Mon May 20, 2013

The woman behind the Chelsea Flower Show talks with CNN about the preparations and the 100th anniversary of the iconic horticultural gathering.
updated 7:38 PM EDT, Sun May 19, 2013

CNN's Dan Rivers reports on the influx of companies into Myanmar after the country opened up to foreign business.
updated 3:14 PM EDT, Thu May 16, 2013

Boxing legend Manny Pacquiao is using his hero status to fight human trafficking in the Philippines, pushing for an anti-trafficking law.
updated 7:48 AM EDT, Mon May 20, 2013

On Wednesday, NASA officials announced a serious problem with the Kepler satellite, the world's most successful planet-finding machine.
updated 9:54 AM EDT, Fri May 17, 2013

Anthony Bourdain discovers a American style, fast-food chicken restaurant that opened in Libya after the revolution -- and became a hit instantly.
updated 8:42 AM EDT, Mon May 20, 2013

As we mark 140 years since blue jeans were invented, we want to see the best and worst ways you've worn denim through the years.