Prince Charles visits Syrian refugee camp in Jordan
updated 9:34 AM EDT, Wed March 13, 2013
STORY HIGHLIGHTS
NEW: European Union official killed in rocket attack in Syria
Jordan averages about 7,000 new Syrian refugees daily, UNICEF says
The Syria civil war began about two years ago
Report: The war has afflicted more than 2 million children with trauma, malnutrition or disease
(CNN) -- Britain's Prince Charles and his wife, Camilla, visited a camp for Syrian refugees in Jordan on Wednesday.
The camp, run by the United Nations, UNICEF and Save the Children, is home to about 1,000 people who have fled the two-year Syrian civil war.
Jordan has been receiving about 7,000 new refugees a day, according to UNICEF.
While at the camp, children sang to the Prince of Wales and the Duchess of Cornwall.
The cost of war: 2 million Syrian children afflicted by trauma, disease, malnutrition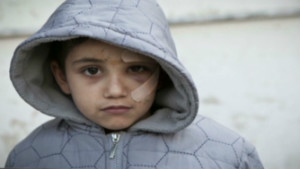 Children trapped in Syria conflict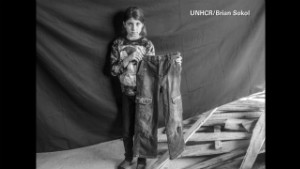 Personal stories of Syrian refugees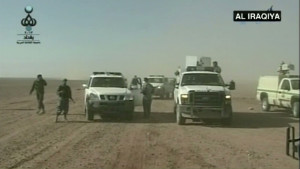 Syria violence spills into Iraq
Their visit comes on the same day Save the Children issued a report saying that more than 2 million children have been afflicted by trauma, malnutrition or disease during the Syrian civil war.
The war has interfered with vaccination efforts across the country, the group said. About two-thirds of Syrian children lack vaccinations for preventable diseases, according to the group's report.
In addition, one in three children have been injured in the warfare, the report said.
Meanwhile, in Syria, the European Union said Wednesday that an employee of its delegation in Syria died in a rocket attack in Derava, a Damascus suburb.
Ahmad Shihadeh died while providing humanitarian assistance to residents of the city, where he also lived, the EU said.
Syrian regime losing grip on border with Iraq
CNN's Ed Payne contributed to this report.

Part of complete coverage on
Syrian crisis

There's more to the Syrian civil war than rebels versus the regime. Syria's neighbors in the Middle East also have a stake in the conflict.
updated 5:13 PM EDT, Thu May 9, 2013

Israel is taking steps to defend itself against threatened retaliation from Syria after claims it launched airstrikes on Damascus.
updated 12:36 PM EDT, Tue May 14, 2013

Domestic political will is a necessary for intervention and polls show Americans are reluctant to support military interventions in Syria.
updated 1:38 PM EDT, Mon May 6, 2013

Syria's claim that Israel launched airstrikes presents a dangerous escalation of Israel's involvement in Syria's war, writes Fawaz Gerges.
updated 5:41 AM EDT, Tue May 7, 2013

The U.N. says a Syrian rebel group may have used a nerve agent -- it would not be the first time the al-Qaeda-affiliated group used chemical weapons.
updated 2:00 PM EDT, Wed May 1, 2013

Having willfully avoided direct military involvement in Syria for the past two years, Obama may not be so lucky anymore, writes Aaron David Miller.
updated 5:44 AM EDT, Fri May 10, 2013

What began as a protest movement became an uprising that metastasized into a war, a vicious whirlpool dragging a whole region toward it.

A devout man prays. A fighter weeps over a slain comrade. These are a few faces of the Syrian conflict captured by photographer LeeHarper.
updated 4:59 AM EDT, Thu April 25, 2013

A group of pro-Syrian regime hackers that has targeted major news organizations but its cyber attacks can have real-life impact.
updated 6:24 PM EST, Thu March 7, 2013

The role of women in Syrian uprising is little reported, but many have played a key part as activists and medics since the bloodshed began.

Are you in Syria? Share your stories, videos and photos with the world on CNN iReport, but please stay safe.