Iran to add lawsuit over 'Argo' to cinematic response
updated 1:40 AM EDT, Thu March 14, 2013
STORY HIGHLIGHTS
Iranian state media: Argo gives a distorted image of the Iranian people
A French lawyer says she will defend Iran against films that harm the country
The film does not purport to be an exact account of events
Iran is also to fund a cinematic response to "Argo"
(CNN) -- First, Iran said it would produce its own cinematic response to "Argo." Now, Tehran plans to sue Hollywood filmmakers who contribute to the production of such "anti-Iran" propaganda films.
State-run Press TV reports that Iranian officials have talked to an "internationally-renowned" French lawyer about filing such a suit.
"I will defend Iran against the films like 'Argo,' which are produced in Hollywood to distort the country's image," said Isabelle Coutant-Peyre.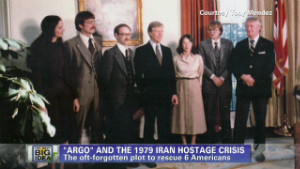 The true story behind 'Argo'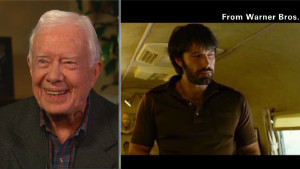 Jimmy Carter: 'Argo' a great drama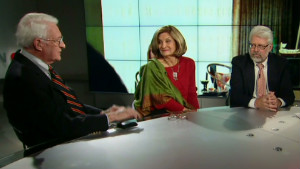 Embassy workers discuss the real 'Argo'
Ex-Iran hostages hope 'Argo' win boosts quest for reparations
"Argo," directed by Ben Affleck, who also played the lead role, is about the rescue of U.S. diplomats during the Iran hostage crisis. The film, released in 2012, won the Oscar for best picture garnered Affleck a Golden Globe as director and also took the Golden Globe for best drama movie.
The film claims to be based on a true story rather than to constitute a scrupulous retelling of what took place, and its deviations from reality have been documented.
Iran plans to fund a movie titled "The General Staff," about 20 American hostages who were handed over to the United States by Iranian revolutionaries, according to a report by Mehr News, an official Iranian agency.
Press TV has detailed its objections to "Argo."
"The Iranophobic American movie attempts to describe Iranians as overemotional, irrational, insane and diabolical while at the same, the CIA agents are represented as heroically patriotic," it complained.

Part of complete coverage on
updated 3:14 PM EDT, Thu May 16, 2013

Boxing legend Manny Pacquiao is using his hero status to fight human trafficking in the Philippines, pushing for an anti-trafficking law.
updated 6:25 PM EDT, Thu May 16, 2013

The U.N. says 70% of rapes committed in Somalia are carried out by men in military uniform. CNN's Nima Elbagir reports.
updated 8:38 AM EDT, Fri May 17, 2013

Christiane Amanpour writes an open letter to girls of the world, saying it is time to end the discrimination against girls in education.
updated 3:12 PM EDT, Fri May 17, 2013

Fans gasped when David Beckham wore a sarong. Then there was the nail polish and tattoos. But his masculinity was never in doubt.
updated 10:54 AM EDT, Fri May 17, 2013

Albinos in Tanzania have been attacked and killed because some people believe their body parts bring good luck. But one albino is fighting back.
updated 8:50 AM EDT, Fri May 17, 2013

Terrible results for Dell mean the future seems anything but bright for the PC industry despite a flurry of attempted innovations.
updated 12:00 PM EDT, Fri May 17, 2013

Mario Balotelli has delivered his verdict on his time in the English Premier League -- the AC Milan striker couldn't be happier to have left England.
updated 7:04 AM EDT, Fri May 17, 2013

If you thought Preakness was the poor sister to Kentucky Derby, think again. CNN brings you top five facts from the prestigious horse race.
updated 7:45 PM EDT, Wed May 15, 2013

Natasha Kampusch was held for eight years in an Austrian man's basement. She talks about her road to recovery, exclusively to CNN.
updated 5:36 PM EDT, Wed May 15, 2013

From her hospital bed, Reshma tells CNN about the 17 days she spent trapped under nine stories of rubble in Bangladesh.
updated 6:12 PM EDT, Thu May 16, 2013

A room full of partygoers in San Francisco were given power over a cocktail-making robot controlled by their smartphones.
updated 11:57 AM EDT, Thu May 16, 2013

The cast of "Star Trek Into Darkness" take a break from fighting space villains to answer questions from CNN iReporters.
updated 7:48 AM EDT, Thu May 16, 2013

CNN brings you images capturing moments to remember. Look ahead to the future and chronicle our changing world.