Report: British police made mistakes in Savile investigation
updated 7:15 AM EDT, Tue March 12, 2013
STORY HIGHLIGHTS
NEW: Chief inspector calls on police to improve policies and practices to keep children safe
Jimmy Savile was one of Britain's best-loved TV personalities
The former BBC presenter stands accused of being a pedophile
Alleged sexual abuse victims of Savile are suing the BBC and the Savile estate
(CNN) -- British police made mistakes over decades in their investigation of sex abuse allegations against late BBC TV presenter Jimmy Savile, a report released Tuesday said.
The report by Her Majesty's Inspectorate of Constabulary said not only did police around the country fail to "join the dots," but policies made it difficult for victims to come forward to report the crimes.
Scotland Yard said it welcomed the review.
"It is vital that we learn all the lessons from this landmark case and ensure our systems and processes are aligned to prevent someone like Savile ever committing such criminality again," the agency said in a statement.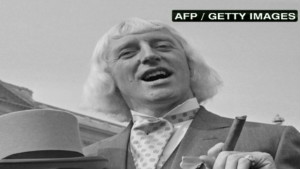 BBC star raped dozens, police say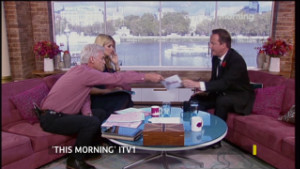 UK PM handed 'pedophile' list on live TV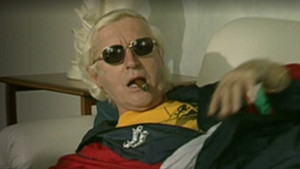 TV icon sex abuse scandal rocks the BBC
Savile, who hosted popular children's TV programs including "Jim'll Fix It" and "Top of the Pops," was a household name in Britain for decades. He was also well known for his charitable work, having raised millions of pounds, and was awarded a knighthood. He died in October 2011 at age 84.
Police began their latest investigation in late 2012 after a TV documentary broadcast in October sparked a flood of sexual abuse claims against Savile.
READ: Alleged victims to sue BBC and TV host's estate over sex abuse claims
Three months later, police unveiled a report exposing "vast, predatory and opportunistic" abuses by Savile across a span of half a century, involving about 450 victims.
Nearly three-quarters of his victims were children, the police report said, with the youngest only 8 years old. Most, but not all, were female.
The earliest claim against Savile, who was still a household name when he died in 2011, dates from 1955 and the latest from 2009, when he was in his 80s.
Alleged sexual abuse victims of the late BBC entertainer are suing both the British broadcaster and the Savile estate, attorneys for the victims said last month.
In Tuesday's report, Chief Inspector Tom Winsor called on police to improve their policies and practices to keep children safe.
"It is imperative that children and other victims of sexual crimes have the knowledge, the means and the confidence to report what has happened to them," he said.
READ: Jimmy Savile: National treasure in life, reviled 'sex abuser' in death
CNN's Alexander Felton contributed to this report.

Part of complete coverage on
BBC in crisis
updated 3:18 PM EST, Mon November 12, 2012

Despite regular run-ins with the BBC, Tony Blair's former press secretary says he remains a supporter of the corporation despite its recent troubles.
updated 7:33 AM EST, Tue November 13, 2012

Journalism is not a perfect science: it is usually done under pressure and in a confusing environment. It is not possible to avoid mistakes.
updated 5:55 AM EST, Sun November 11, 2012

It was a media label George Entwistle did not like: "Incurious George." He spent 23 years at the BBC, but just 54 days as director general.
updated 9:07 AM EST, Sun November 11, 2012

George Entwistle, the director general of the BBC stepped down Saturday amid controversy. CNN's Dan Rivers reports.
updated 7:44 AM EDT, Tue October 23, 2012

BBC Director-General George Entwistle is questioned by British lawmakers over sexual abuse allegations against Jimmy Savile and others.
updated 4:13 PM EDT, Fri October 26, 2012

Kevin Cook was nine years old when, he says, he was abused by TV presenter Jimmy Savile after appearing on the star's show, "Jim'll Fix It."
updated 6:57 AM EST, Fri January 11, 2013

The late BBC TV children's presenter was a national treasure in life, but in death has been accused of being a prolific sex abuser.
updated 11:04 AM EDT, Tue October 23, 2012

CNN's Dan Rivers reports on a child sex abuse scandal that has devastated the legacy of a now-deceased British TV icon.
updated 12:14 PM EDT, Sun October 28, 2012

Howard Kurtz on a damaging sex scandal across the pond and the ripple effects being felt at The New York Times.
updated 11:06 AM EDT, Tue October 23, 2012

The late BBC TV star, now accused of being a prolific sex abuser, was a flamboyant figure -- even in death.
updated 4:55 PM EDT, Mon October 22, 2012

Simon Hooper explains how the BBC is now facing claims of a wider culture of routine sexual harrassment that was allowed to thrive for decades.
updated 3:02 PM EDT, Thu October 11, 2012

UK police have begun an investigation into alleged child abuse by the late TV star Jimmy Savile at two British hospitals.