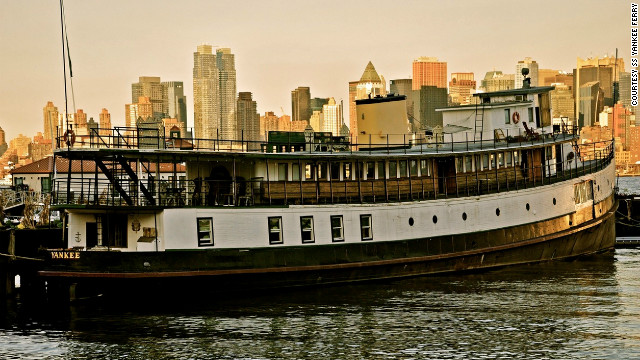 In her previous life, the 1907 SS Yankee Ferry transported new immigrants from Ellis Island to New York City. Today, she has been converted into a floating hotel, permanently moored in the Hudson River.
SS Yankee's unique bohemian interior is the work of artists Richard and Victoria Mackenzie-Childs. "People expect to see a stale museum, but Yankee has a great richness in her structure and history. Her interior is just another one of her smile wrinkles," Victoria said.
The Harlingen Lifeboat once cruised the North Sea as part of the British Royal Coastguard, before being brought to the Netherlands by a lifeboat enthusiast.
The converted lifeboat hotel offers a romantic nautical getaway for couples, including a two-person bath. Breakfast is delivered at 8am and includes baked buns, boiled eggs, fresh orange juice, cheeses, meats and jams.
The Queen Mary set a new benchmark in transatlantic travel when she was launched in 1936. "She possesses an almost tangible magic. Captain Jones would often say the Queen Mary is the closest thing to a livin' bein' that he ever commanded -- she even breathes," Commodore and maritime historian, Everette Hoard, said.
Screen star Bob Hope (center) was one of many celebrities who stayed on board the Queen Mary, jumping aboard for her final passenger voyage before World War II.
The World War II USS Silversides Submarine was saved from the scrapyard by a group of former Navy personnel who towed it to the Muskegon Channel in Michigan in 1987.
With more than 70 bunk beds on board, the Silversides is a popular destination for school groups.
The Queen Elizabeth Hall on London's Southbank is perhaps the last place you'd expect to find a boat. But look up on the roof and you'll see boatel-cum-art installation, A Room for London.
"There can be few places to stay a night in London quite as unusual, poetic and life-enhancing as A Room for London - a boat perched, as if by retreating floodwaters, on the very edge of the Queen Elizabeth Hall," said organizers.
All aboard
Inspiring interior
Rescue remedy
Cosy cabin
Majestic mariner
Hope floats
Sub plot
Bunking down
High and dry
Bird's eye view
STORY HIGHLIGHTS
Enterprising hoteliers are converting historic vessels into over-night stays
Top five from across the world include WWII submarine and 1960s lifeboat
Perfect for guests wanting water views with the convenience of dry land
Not all float on water -- art installation, A Room for London, perched on building
Editor's note: MainSail is CNN's monthly sailing show, exploring the sport of sailing, luxury travel and the latest in design and technology.
(CNN) -- What do you get when you combine a hotel and a boat? Inevitably, you get a boatel.
Catering for those who seek the romance of the high-seas without sacrificing the creature-comforts of dry land, an increasing number of enterprising hoteliers are converting historic vessels into over-night stays.
From old lifeboats to classic military ships, these are our top five.
Read: Ghostly underwater art gallery breathes new life to sunken ship
The American dream
For many new immigrants arriving in New York last century, the first glimpse of their new home would have been from the Ellis Island ferry.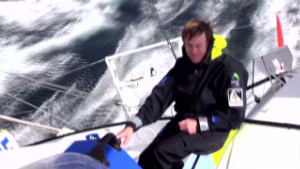 The toughest yacht race in the world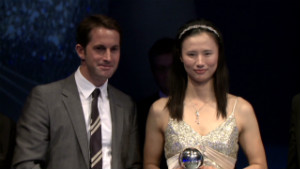 Best sailors of 2012 crowned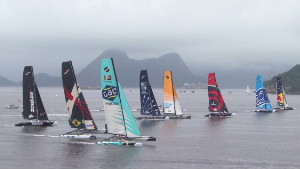 Testing the Olympic sailing waters
The 1907 Yankee Ferry was one such boat, shuttling passengers from the immigrant inspection station to the bustling American metropolis.
Now the oldest ferry boat in the country has a permanent home moored on the Hudson River -- and a psychedelic new interior.
Renovated by artists Richard and Victoria Mackenzie-Childs, the five-bedroom vessel features an eclectic collection of vintage furniture with carnival-esque flourishes.
Floating beside a vegetable garden and with a family of chickens strutting on deck, the Yankee is a bohemian oasis overlooking the glittering Manhattan skyline.
A real lifesaver
In her former life, the Harlingen Lifeboat Hotel worked for Britain's Royal National Lifeboat Institution between the 1950s and the 1970s.
The handsome red and white wooden vessel, then christened Lilla Marras, carried out more than 100 rescue operations along the notoriously rough North Sea and saved 45 people from drowning.
Today Lilla has a much gentler existence, permanently moored in the quiet fishing town of Harlingen in the northern Netherlands.
The renovated 14-meter boat includes a double bedroom, dining room and two-person wooden bath.
Read: Did Phoenicians beat Columbus by 2000 years?
Fit for a queen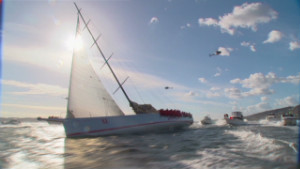 Hobart Race: The pinnacle of sailing?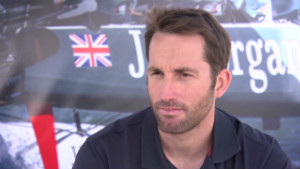 Top Olympic sailor embraces new venture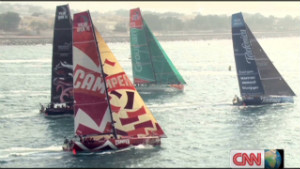 The new home of sailing?
From Hollywood heartthrob Clark Gable to stalwart British Prime Minister Winston Churchill, the who's-who of the 1930s chose to rest their heads on luxury liner, Queen Mary.
Boasting five dining lounges, two cocktail bars, a swimming pool, ballroom, squash court, and even a small hospital, the whopping 310-meter cruise ship set a new benchmark in transatlantic travel when she was launched in 1936.
During World War II, the historic vessel was stripped of her luxurious amenities and painted a camouflage gray as she transported more than 16,000 troops across the world.
Fast forward to today and the Queen Mary has been restored to her former art deco glory, though her sailing days are long over.
Instead, guests can stay in one of 314 original staterooms and nine suites, in her permanent home in Long Beach, Los Angeles.
We all live in a silver submarine
History buffs can experience life as a World War II sailor -- without the combat -- aboard the historic USS Silversides submarine.
The mighty military vessel sank 23 Japanese ships during the war, making her the third most prolific U.S. submarine of the time.
No longer patrolling key enemy shipping routes, today the Silversides is moored in the Muskegon Channel, Michigan.
The 95-meter vessel, popular with school groups, features 72 bunk beds, giving youngsters the chance to step back in time and dream of life as a wartime sailor.
Guests can also take part in a Remote Operated Vehicle (ROV) design class, including lessons on building their own underwater robot.
An adjoining museum also features artifacts from the Pearl Harbor attack and a 70-seater theater screening archival naval footage.
Room with a view
Not all boatels have to float on water though. Perched on top of London's Queen Elizabeth Hall, this fantastical boat looks out over the city's River Thames, Big Ben and St. Paul's Cathedral.
A Room for London is a one-bedroom installation intended to be a space for artists, writers and musicians, to stay for one night and create new works inspired by the great city rumbling beneath them.
The building is based on the Roi des Belges, the riverboat that author Joseph Conrad sailed up the Congo in 1889, and later used as the inspiration behind his famous book Heart of Darkness.
The modern reincarnation however, includes a crow's nest, octagonal library and a cabinet of visual curios.
"With its combination of painted wood and hand-worked gold and silver coated metals, it seems to echo the simplicity of a Japanese tea-hut or the rural haphazard quality of a midwestern farm building," said organizers.