Hagel to review criteria for drone medal
updated 11:11 AM EDT, Thu March 21, 2013
Washington (CNN) -- In an about-face, Defense Secretary Chuck Hagel has decided to review the criteria of a recently created "drone award" that ranked achievements in related warfare and other modern combat skills above the most noted recognition for bravery on the battlefield.
The Distinguished Warfare Medal, which was approved last month by Hagel's predecessor, Leon Panetta, recognizes "extraordinary direct impacts on combat operations." But the honor denotes that the action is not bound by a "geographic limitation," meaning drone operators could be eligible.
Some lawmakers expressed concern the medal would be placed above those for battlefield valor, including the Purple Heart and the Bronze Star.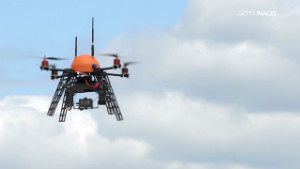 CNN Explains: Drones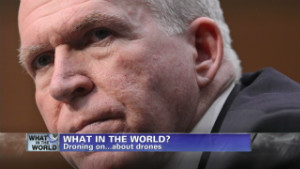 What in the World? Drones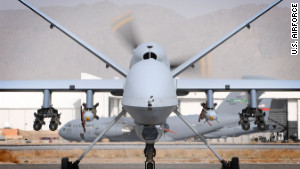 What's legal in drone warfare?
Pentagon spokesman George Little said production of the medal had been halted so Joint Chiefs Chairman Gen. Martin Dempsey can conduct the review. He is expected to present his findings in 30 days.
"Secretary Hagel consulted with the chairman, the joint chiefs, and the service secretaries, and knows the decision to establish the medal was carefully and thoroughly analyzed within the Department of Defense," Little said at a media briefing.
"That being said, in light of concerns about the medal's place within the order of precedence, the secretary will work with the senior leadership to review the order of precedence and associated matters," he added.
Little said Panetta, who originally approved the award, had been advised of the review, but that he wasn't sure if he and Hagel had spoken directly.
Panetta retired last month after serving as Pentagon chief since 2011.
Photos: Acts of military chivalry through the ages
Earlier Tuesday, Oklahoma's James Inhofe, the top Republican on the Senate Armed Services Committee, told CNN that he was informed by the Pentagon on Monday night about the decision to review the medal.
Hagel had supported the award in a letter to other senators this week, saying it was intended to recognize "extraordinary achievement" in acts not involving valor but "directly impacting combat operations and as a result saving lives on the battlefield."
Hagel wrote "it should not be viewed as detracting from previously created medals, especially the Bronze Star and the Purple Heart."
Inhofe and Armed Services Committee Chairman Carl Levin, a Michigan Democrat, reached out to Hagel to express their thoughts.
Little said Hagel, a recipient of two Purple Hearts while a soldier in Vietnam, "believes it's prudent to take into account those concerns."
CNN's Ashley Killough and Kevin Liptak contributed to this report.

Part of complete coverage on
updated 11:09 AM EDT, Fri March 15, 2013

Farmers are on their way to tend their crops when a missile slams into their midst, thrusting shrapnel in all directions.
updated 3:19 PM EDT, Tue March 12, 2013

Click through our gallery to learn more about the varied appearances of drones.
updated 10:51 AM EST, Fri March 8, 2013

Drone warfare has always been a controversial method of war. But it became virtually sensational during the heated discussion over John Brennan's nomination to be CIA chief.
updated 5:46 PM EST, Wed March 6, 2013

Senators ask U.S. Attorney General Eric Holder questions about the possible use of drones within the United States.
updated 5:53 PM EST, Wed March 6, 2013

Attorney General Eric Holder is not entirely ruling out a scenario under which a drone strike would be ordered against Americans on U.S. soil, but says it has never been done previously and he could only see it being considered in an extraordinary circumstance.
updated 9:57 AM EST, Thu March 7, 2013

Rep. Steny Hoyer (D-MD) on Attorney General Eric Holder's comments on authorizing use of lethal force in U.S.
updated 7:18 PM EST, Tue March 5, 2013

We are going to be hearing more and more about drones in American skies.
updated 8:20 AM EDT, Thu July 12, 2012

Drones are currently a growth industry in the aviation sector, with scores of new companies competing for a slice of the market.
updated 7:39 PM EST, Wed March 6, 2013

Brian Todd reports on an Alitalia pilot's report of spotting a drone flying near JFK airport in New York on Monday.
updated 3:43 PM EST, Fri February 8, 2013

Here are some key facts about the U.S. drone program, including how and when they are used, and where.
updated 11:12 AM EST, Fri February 15, 2013

The use of drones to carry out military strikes is controversial, to say the least.
updated 1:36 PM EST, Fri February 8, 2013

CNN's Nic Robertson gives you the ins and outs of drones from their military to civilian uses.
updated 9:23 AM EST, Sat February 23, 2013

A list of 22 techniques for evading drone strikes shows that militants are trying to share their knowledge and reduce the number of casualties that American attacks are costing them.