Chief witness in Trayvon Martin case lied under oath
updated 5:31 AM EST, Thu March 7, 2013
STORY HIGHLIGHTS
The witness lied about being in the hospital during Trayvon Martin's funeral
Martin family attorney said she was 16, but prosecutors said she was 18
Prosecutors have not said how the witness's credibility may affect the case
Trayvon Martin, 17, was killed Feb. 26, 2012
(CNN) -- The state's chief witness in the Trayvon Martin murder case lied under oath, prosecutors say.
The young woman who says she was on the phone with Martin when he encountered George Zimmerman lied about her whereabouts at another time, the prosecution told a judge Tuesday.
The woman, whose name has not been released, had told prosecutors that she was in the hospital on the day of Martin's funeral. The defense then sought her medical records.
Letters to Zimmerman show split opinions on Trayvon Martin shooting
In court on Tuesday, the state said the woman, known as Civilian Witness 8, was not in the hospital, so there are no such records to be turned over.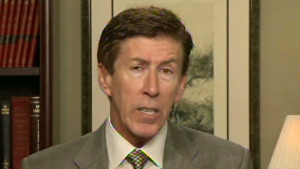 O'Mara: Evidence shows Trayvon attacked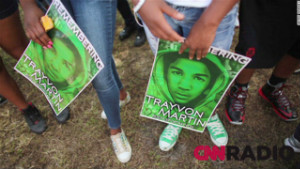 'Stand your ground' one year later
Prosecutors did not immediately respond to a question Wednesday from CNN about the witness's credibility and how this may affect the case.
Questions have long surrounded the woman. Martin family attorney Benjamin Crump first played an audio recording of the woman a year ago at a news conference. The recording seemed to have very poor quality.
Police said that as of that point they had not interviewed her.
Trayvon Martin's parents ready to let jury decide fate of son's killer
Crump said the witness was 16 years old. But prosecutors have since said she was already 18 -- legally an adult -- on the night of the killing, February 26, 2012, in Sanford, Florida.
Martin, 17, was walking to the house of his father's fiancee after a trip to a nearby convenience store.
Zimmerman, a neighborhood watch volunteer, has acknowledged shooting Martin.
Crump has accused Zimmerman of killing Martin "in cold blood."
Zimmerman says he acted in self-defense.
5 things to know about the George Zimmerman-Trayvon Martin saga

Part of complete coverage on
Trayvon Martin shooting
updated 10:51 AM EST, Tue February 26, 2013

February 26, 2012. That was the day two strangers -- Trayvon Martin, and George Zimmerman -- met for the first and only time.
updated 10:47 AM EST, Tue February 26, 2013

The shooting death of Trayvon Martin one year ago continues to resonate among the consciousness of many Americans.
updated 1:16 PM EST, Tue February 26, 2013

The final, violent moments in the life of their son, Trayvon Martin, no longer dominate the national news, as they once did.

One year after an explosion of press attention, the question seems obvious: Has the news media learned anything about covering race issues in the wake of the Trayvon Martin shooting?
updated 8:55 AM EDT, Thu March 22, 2012

Supporters of Trayvon Martin rallyed in New York's Union Square during a "Million Hoodie March" on Wednesday, March 21, 2012.
updated 4:00 PM EST, Tue February 26, 2013

"Murderer," one e-mail's subject line said. These venom-drenched words are just a smattering of at least 400 e-mails and letters, all sent to George Zimmerman over the past 10 months.

The shooting of Trayvon Martin prompted Florida, and other states, to take another look at the law pivotal to this case, the so-called "stand your ground" law.
updated 7:55 AM EDT, Thu July 19, 2012

George Zimmerman gave his first television interview, saying he had to act after Trayvon Martin said "you are going to die tonight" and reached for Zimmerman's gun holster.
updated 11:13 AM EDT, Fri May 18, 2012

Florida, urged prosecutors to take George Zimmerman into custody after arguing his killing of Trayvon Martin was "ultimately avoidable."
updated 8:50 AM EDT, Wed May 9, 2012

The police chief in Sanford, Florida, said communities should "take a good, hard look at who is selected" for neighborhood watch programs.
updated 11:33 AM EDT, Fri March 30, 2012

Just like most any other teenager, Trayvon Martin enjoyed listening to music, going to the movies and the roller rink with his friends, friends and family said.

The Martin case renewed scrutiny of Florida's 2005 "Stand Your Ground" law -- and others like it.
updated 10:10 PM EDT, Wed April 18, 2012

The judge in George Zimmerman case has received high ratings from defense lawyers but isn't known as a "soft touch."
updated 5:31 PM EST, Mon December 3, 2012

See photos of an injured George Zimmerman that his attorneys say it were taken the night unarmed teen Trayvon Martin was killed in Sanford, Florida.