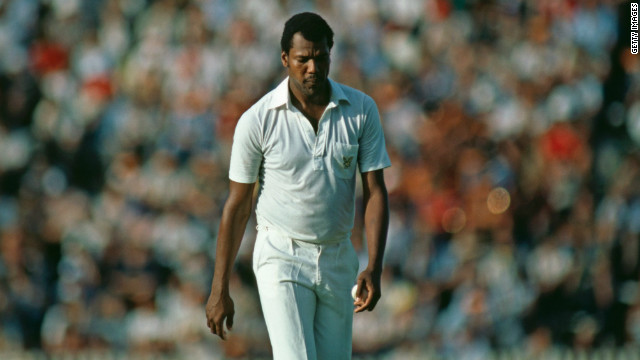 Fast bowler Colin Croft was one of the West Indies players who accepted a place on two "rebel tours" of apartheid-era South Africa in the 1980s. The West Indians were granted "honorary white" status so they could access cricket clubs.
Wicketkeeper David Murray admits that his decision to go to South Africa had a negative impact on the rest of his life. Murray struggled with a marijuana problem and is now looking for work on his home island of Barbados.
At the age of 23, a promising career lay in wait for Franklyn Stephenson. But the rebel tours were the only chance he got to play for the West Indies. He went on to enjoy a successful first-class cricket career in South Africa and he is widely regarded as the best player to have never officially played for the Caribbean team.
A photograph of the West Indian players during the first "rebel tour" in Johannesburg in February 1983.
A night match between the West Indies tourists and South Africa at the Wanderers Club in Johannesburg in February 1983. The 1982-83 tour ended with South Africa winning the one-day series 4-2 while the "Test" series was drawn 1-1.
'Honorary whites'
A life-changing decision
The fall of a rising star
The rebels
The Wanderers Club
STORY HIGHLIGHTS
West Indian cricketers shunned after touring apartheid-era South Africa
They defied international conventions after being offered large sums of money
Accused of strengthening apartheid's grip in South Africa by playing there
But players say they made a difference in helping cause of black people
Editor's note: In 1983, the West Indies cricket team was on top of the world -- but a group of its players ruined their careers, and for some their lives, by agreeing to tour apartheid-era South Africa in return for large sums of money. With sporting sanctions in place due to the South African government's policies, the West Indian players were subsequently shunned as traitors by their own people.
(CNN) -- It is a Sunday night in Bridgetown, Barbados.
Here on this Caribbean island, and on the others that make up what's known as the West Indies, life revolves around one thing -- cricket.
On this night, locals gather at historic Kensington Oval, which hosted the 2007 World Cup final. There are no national teams on display this time, but there is a local trophy up for grabs.
It's enough to draw a large crowd of boisterous fans. In the concourse, a familiar face makes his way through the crowd.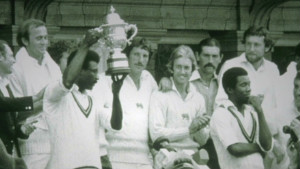 World Sport Presents: Branded a Rebel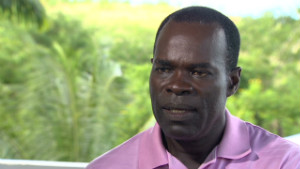 Branded a Rebel: Part 2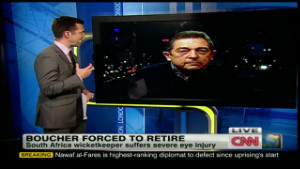 Bacher: Boucher one of the 'Greatest'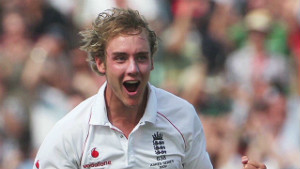 Stuart Broad on being a road warrior
He is Franklyn Stephenson, and he is the best to have never played for the West Indies, all because of one decision he and his teammates made 30 years ago.
It left each of them -- forever -- branded a rebel.
In 1983, the West Indies cricket team was on top of the world. Team captain Clive Lloyd, from Guyana, had led them to back-to-back World Cup victories in 1975 and '79.
Contact 'Branded a rebel' presenter Don Riddell on Facebook
Overflowing with talent, the islands of the West Indies could have fielded at least two teams of world-class players. But with all the hype and success, money did not follow. Playing international and club cricket was not enough to earn a living.
At the same time, a world away, South Africa was deep in the heart of apartheid. Its government's policies had split life into different classifications for whites and so-called non-whites.
Such oppression against the non-white population intensified into violence, landing young protesters like Nelson Mandela in jail. Thousands more were arrested or killed.
Read: Sporting mercenaries or crusaders for a cause?
As the world tried to pressure South Africa's leadership, sanctions were applied, and sport was no exception.
In 1970, the International Cricket Council banned South Africa from international competition, leaving the country's cricket-mad fans deprived of the sport they loved, and their cricketers of the careers they dreamed of.
"You're always optimistic," said former South African cricketer Clive Rice. "The stupidity that existed would change and South Africa would change much quicker, and we'd be back playing international sport. But it hung on and hung on."
'Rebel tours'
To save cricket in South Africa, the sport's administrators knew something had to be done.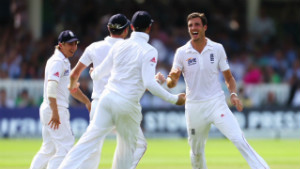 Anderson: Kevin Pietersen welcome back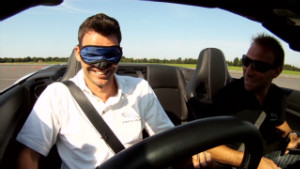 Jimmy Anderson's extreme driving test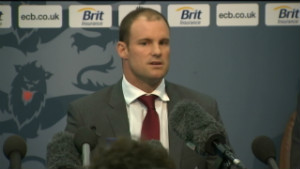 Andrew Strauss retires from cricket
So, in secret, they began planning "rebel tours" -- inviting various teams from around the world.
It was a bold move to defy the ICC's ban by offering lucrative contracts. In March 1982, the first rebel team from England arrived in Johannesburg.
"From our point of view, we knew we had the best cricketers in the world," said former South African Cricket Union president Joe Pamensky, one of the rebel tour organizers. "We wanted to show them off to the world so they would see it the same as we saw it."
Later that year, a team from Sri Lanka followed.
And it wasn't long before many began suspecting South Africa was also targeting a team from the West Indies, the dominant force in world cricket.
"You heard a lot of whispers around the place that perhaps these guys were going to South Africa," recalled broadcaster Tony Cozier.
"But at that time, we couldn't believe that they could assemble a team of West Indies players given the whole background to the anti-apartheid movement."
Many big-name West Indies stars were outspoken in their refusal to play in apartheid South Africa.
Captain Clive Lloyd said no amount of money could get him there. Future captain Viv Richards called it "blood money."
But other players were tempted.
The offers from South Africa were more than they would likely see in their lifetimes -- estimated to be between $100,000 and $150,000 per player.
It was enough to draw in names like batsmen Lawrence Rowe and Alvin Kallicharran, fast bowler Sylvester Clarke and wicketkeeper David Murray -- one of the best in the game.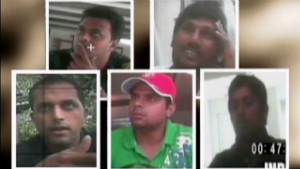 Indian cricketers accused of corruption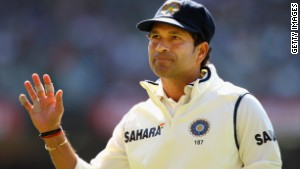 India's 'God of cricket' popularity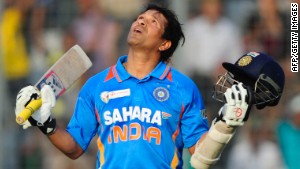 Sachin Tendulkar makes cricket history
Also agreeing to take part was Collis King, hero of the 1979 World Cup.
"I made the decision because I wasn't getting treated right as far as the West Indies (team) was concerned," said King. "And I said to myself, 'Well, cricket is my job. You're not picking me, I'll go play cricket someplace where people will see proper cricket.' And that's why I went."
More than just cricket
Rising star Stephenson was only 23 in 1983, with a promising career in front of him. He had repeatedly turned down offers to play in South Africa.
But the day the team left, Stephenson had a change of heart.
"I knew the tour was more important than being just cricket," Stephenson said. "I believe that cricket can make a difference, and I'm going to be a part of that team."
On the plane, Stephenson recalled, some of the players began having second thoughts. But it was too late -- they were on their way to South Africa, to face apartheid head on.
"When we got to South Africa, I realized that separation, and it wasn't only black and white," he said. "It's the language that you speak, the area that you live in, and it's what you're allowed to do, and where you can go. So the divisions were very real when we got there."
Unsure of how they'd be received by the country's mainly white fanbase, the West Indies rebels prepared for their first Test match.
But their worries soon proved unfounded -- in droves, crowds came out to see the famous cricketers.
"We packed them in," said Murray. "We turned out 20,000 in Pretoria, the heart of apartheid."
As the tour went on, the players began to believe something more important than just cricket was taking place.
Young kids -- white kids -- were begging them for autographs. It seemed South African fans couldn't get enough of the black cricketers from the West Indies.
"For the first time, they were seeing blacks beating whites," said newspaper writer Al Gilkes, the only journalist from the Caribbean to go to South Africa.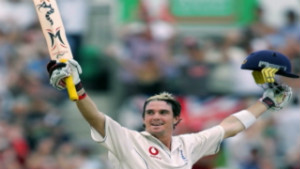 Pietersen's fashion faux pas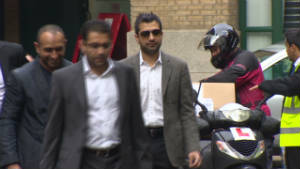 Pakistan cricket players going to jail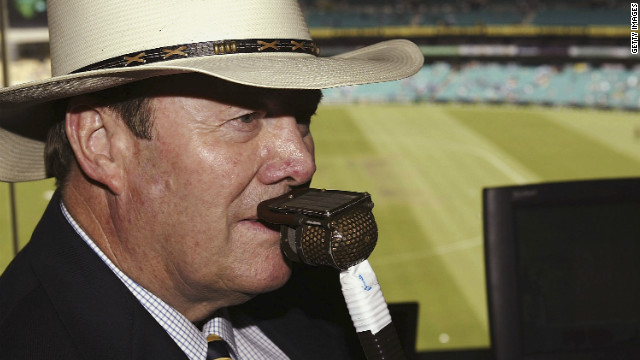 Tony Greig was best known in later years as a cricket commentator for Australia's Nine Network and other broadcasters around the world.
Seen here at the 2011 World Cup, he was well-known for his prematch pitch reports -- he stuck his car key into the playing surface to ascertain moisture levels.
Last year he was honored for his work in Australian television at the Logie Awards, but he was diagnosed with lung cancer in October 2012 before passing away on December 29.
Born in South Africa, he went on to captain England due to his Scottish father. In 1976 he was made to pay for comments that he would make the West Indies "grovel" as the tourists unleashed a fearsome pace attack.
Having been beaten 3-0, he redeemed himself by leading England to a first series win in India in 15 years. However, his international career was soon to end.
Greig took the English cricket authorities to court in 1977 after they threatened to ban players he helped sign up for the rebel World Series Cricket competition.
He won that battle but struggled in the Kerry Packer-funded tournament's first year, in which he was one of the captains along with West Indies' Clive Lloyd and Australia's Ian Chappell. However, it eventually proved a great success and transformed the way cricket was played and presented.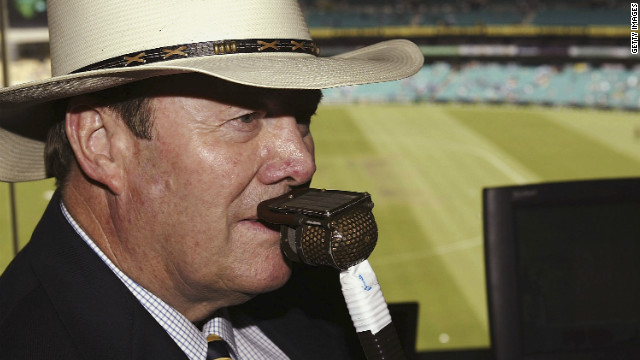 Cricket revolutionary Greig passes away
"Here was a country in which no black man had ever seen a black person in competition with a white person, and beating them. To me, that was where the real victory was."
'Destroyed as cricketers'
But critics of the tour disagree. They say the presence of a team of black men in South Africa did not help end apartheid, but instead strengthened and supported it.
Even within the country itself, non-whites protested the West Indies rebels.
Back home in the Caribbean, the reaction was worse. A deep sense of betrayal cut through the Caribbean. Cricketers who were once viewed as heroes were now seen as sellouts.
When the month-long tour was over, the rebel players knew they would have to face the repercussions of their decision back home.
"I felt sorry for them," said Gilkes, "because I knew that they would never outlive what they were returning to."
The fate of their cricketing careers rested with the West Indies Cricket Board of Control.
The players were aware they might face a ban -- after all, England's rebel team had been banned for three years; Sri Lanka's was banned for 25 years.
But they did not expect to be banned for life.
"Many of them were destroyed as cricketers," said University of West Indies Professor Hilary Beckles. "Their cricket careers came to an end."
Murray, once a star, is now drifting, unable to hold a job in Barbados. In the years after the tour, he eventually lost more than just his career.
His wife gave birth to their baby daughter in Australia, while Murray was playing in South Africa.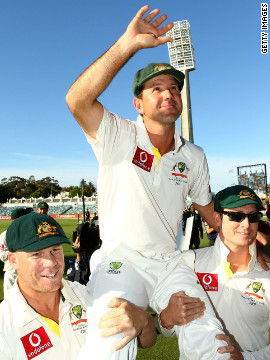 Ricky Ponting is carried from the field by David Warner, left, and Michael Clarke, his successor as Australia captain, after his 168th and final Test match.
Ponting holds daughter Matisse (R), as his wife Riannna carries daughter Emmy (L), following Australia's defeat in the third and final Test of the series against South Africa at the WACA ground in Perth.
The 37-year-old was given a guard of honor by his opponents when he went out to bat on day four. South Africa captain Graeme Smith later described Ponting as "the player I respect the most" following a record-breaking career.
Ponting, one of only three players to have scored more than 13,000 Test runs, managed a trademark early boundary as Australia chased a huge target of 623 to win.
However, he fell for just eight runs and the home side went on to lose by 309 for a 1-0 series defeat as South Africa retained the top Test ranking.
He was given a standing ovation by the 7,000-strong crowd, having matched Steve Waugh's record of Test appearances for Australia.
A fan shows his appreciation for Ponting, who won a record 48 Tests as captain and was involved in 108 victories overall.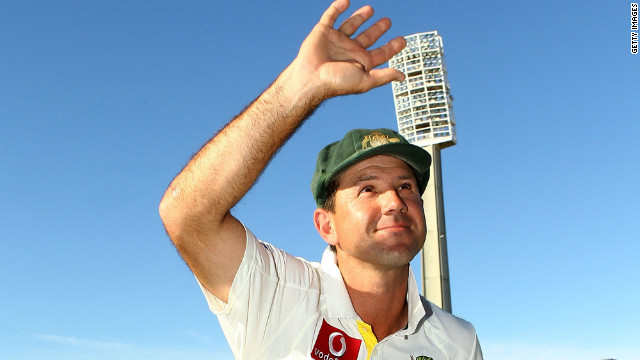 Ricky Ponting ends cricket career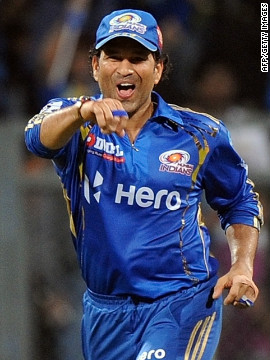 Cricket legend Sachin Tendulkar's nomination to the Indian parliament has drawn mixed reactions across the country. The Times of India said it makes "little sense," while many lawmakers welcomed the celebrated batsman to their ranks.
Tendulkar cemented his place in history when in March he became the first cricketer to score 100 international centuries. The 39-year-old insists cricket will remain his priority, adding: "I have been nominated because I am a sportsman and not a politician."
Tendulkar's supporters held a hunger strike on April 24, demanding the government award him India's highest civilian award. Chairperson Justice Markandey Katju hit back, arguing that giving the Bharat Ratna to cricketers and film stars who have "no social relevance" makes a mockery of the prize.
Tendulkar, pictured with his wife Anjali, was honored at the "Real Heroes Awards" ceremony in Mumbai in March, run by the Reliance Foundation and CNN affiliate broadcaster CNN-IBN.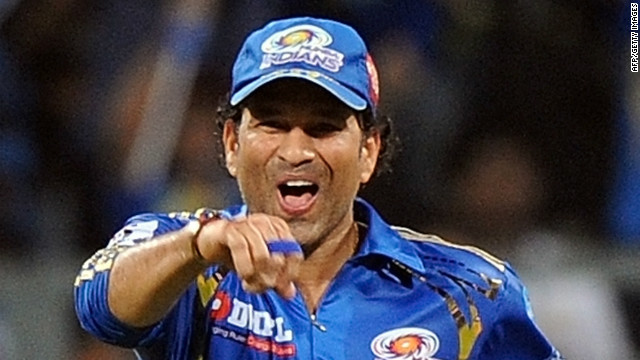 Tendulkar: From cricket to politics
They faced being deported from Australia for his role in the rebel tours, and were unwelcome back in the Caribbean, too. They had a newborn, and nowhere to go.
"They didn't want me to return," Murray said. "Politics got into it."
When asked if his current situation resulted from his decision to go, Murray answered: "Most likely."
Mercenaries?
For Stephenson, the once-rising star, his cricketing past is behind him. He is now a golf instructor at a country club in Barbados.
But he still finds a way to connect to the sport he loved at the cricket and golf academy he started near his home.
There, a photo of his rebel team sits proudly on the shelf. It is not the memories of the tour he wants to forget, but what came after.
"Nobody looked out for us," Stephenson said.
For the players, their lives defined by this single moment in sport history, each day is a reminder of what they lost by going to South Africa.
But they gained something, too -- strong bonds forged on a tour condemned by the rest of their world, cherished by the participants.
And to this day, they hold strongly to the belief that being in South Africa in 1983 made a difference in disbanding apartheid, less than a decade after the West Indies players were there.
Gilkes wrote a seven-part series about the tour. In the last article, he stated the trip might have started with the players being viewed as mercenaries, but he saw them as missionaries "who converted white South Africans to accepting that blacks were their equals."
"I know I went there as a missionary," King said.
Murray agreed. "I don't see the mercenary part of it or whatever. We were just professional cricketers. You've got work to do."
"What do mercenaries do?" Stephenson asked. "They go and fight somebody else's cause.
"Well, yes I was a mercenary for black people's cause, because wherever I've been, I've been an ambassador for my country, my race and the game of cricket. So if that's being a mercenary, then yes I was."