STORY HIGHLIGHTS
White House interested in policies that promote democratic principles
Source says expulsion of two U.S. military aides "not a sign of strength"
Obama administration wants elections to be "free and fair and credible," source says
Venezuelan President Hugo Chavez died after a long fight with cancer
Washington (CNN) -- The United States is open to a "more constructive relationship with the Venezuelan government" following the death of Hugo Chavez on Tuesday and the expulsion of two military attaches.
However, the action against the United States is "not a sign of strength," according to a senior Obama administration official, describing the move as an internal political ploy to stir nationalistic fervor.
The official said Venezuela's vice president, Nicolas Maduro, "is not charismatic" and is trying to sustain the Chavez legacy and win an election by advancing "conspiracy theories."
Chavez died of cancer, Maduro said.
President Barack Obama said in a statement that the United States "reaffirms its support for the Venezuelan people and its interest in developing a constructive relationship" with Venezuela's government.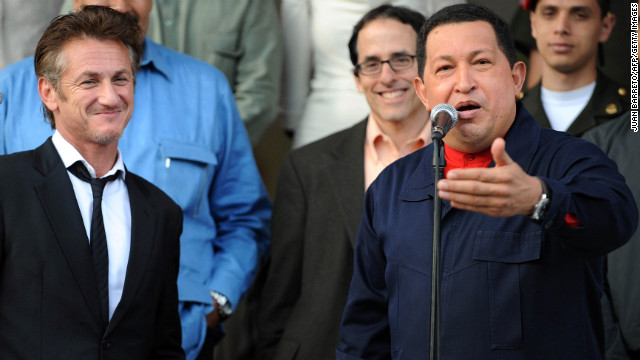 Venezuelan President Hugo Chavez greets actor Sean Penn after a meeting at the Miraflores presidential palace in Caracas on March 5, 2011. Penn thanked Chavez for the support given by the Venezuelan government to his nongovernmental organization, which benefits victims of the 2010 Haiti earthquake.
Chavez kisses the hand of British supermodel Naomi Campbell during a meeting in Caracas on October 31, 2007.
Director Oliver Stone and Chavez attend the "South of the Border" premiere during the 66th Venice Film Festival on September 7, 2009, in Venice, Italy.
Chavez speaks to actor Kevin Spacey during a meeting at the Miraflores presidential palace on September 24, 2007.
Actor Danny Glover and Chavez embrace while attending the The CITGO-Venezuela Heating Oil Program inauguration ceremony in Harlem, New York, on September 21, 2006. Chavez addressed the United Nations General Assembly a day earlier.
Actress Susan Sarandon poses for a picture with Chavez and his daughter, Rosa, at the afterparty of the "South of the Border" premiere in New York on September 23, 2009.
After attending the premiere of his film "Che," actor Benicio del Toro meets with Chavez at the Miraflores palace on March 4, 2009.
Boxing promoter Don King speaks with Chavez and an unidentified woman at the presidential palace in Caracas on February 2, 2004.
Argentine soccer legend Diego Maradona shares a laugh with Chavez at a press conference in Caracas on July 22, 2010.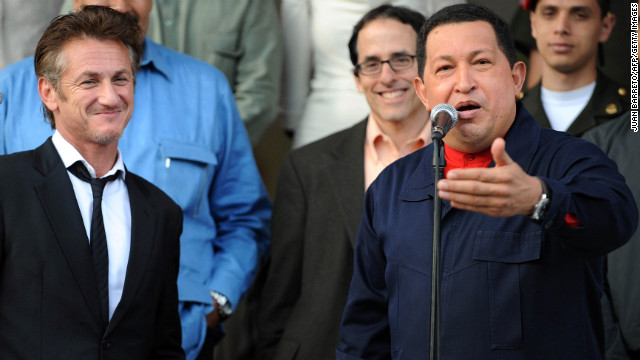 Photos: Celebrities and Hugo Chavez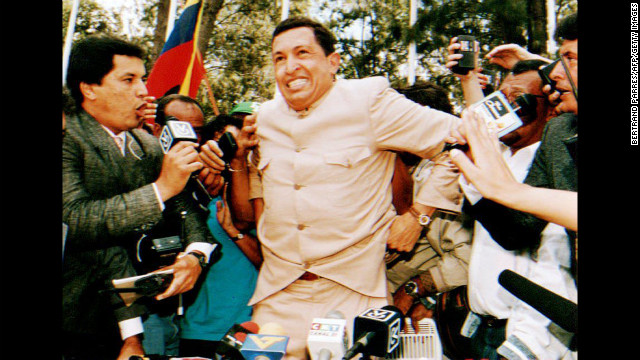 Army Lt. Col. Hugo Chavez, who led a 1992 attempted coup, speaks to reporters on March 26, 1994, after he was freed from jail. Chavez was freed after charges were dropped against him for leading the first of two attempted coups against the government of former President Carlos Andres Perez, who was later removed from office.
Venezuelan president-elect Chavez visits Bogota, Colombia, on December 18, 1998. On December 6, Chavez had been elected the youngest president in Venezuela history.
President Chavez greets supporters with his then-wife, Marisabel Rodriguez de Chavez, beside him as he arrives to preside over a parade in his honor on February 4, 1999, in Caracas. Chavez was sworn in as president on February 2.
Chavez inspects military maneuvers of the national Air Force on March 17, 2001, in Catilletes near the border with Colombia. In June 2000, Chavez was re-elected to the presidency for a six-year term, under the new constitution created by his government in 1999.
People try to take shelter from gunshots fired near Altamira Square in Caracas on August 16, 2004. At least three people were wounded by gunshots after Chavez supporters fired on opposition demonstrators, police said. A vote to recall Chavez as president failed on August 15.
Chavez, left, stands in front of supporters with Fidel Castro of Cuba, center, and Evo Morales of Bolivia, right, during a rally at the Plaza de la Revolucion in Havana, Cuba, on April 29, 2006.
Chavez meets with Pope Benedict XVI at his private library on May 11, 2006, in Vatican City.
Chavez embraces Iranian President Mahmoud Ahmadinejad, right, in Tehran, Iran, on July 1, 2007. The two presidents have enjoyed a close relationship and Chavez has referred to Ahmadinejad as his "ideological brother."
Chavez speaks during a rally in Caracas on November 18, 2008. Chavez pushed to change term limits in Venezuela through a referendum that passed on February 15, 2009, clearing the way for him to run for a third six-year term.
Chavez, right, gives a copy of the book, "The Open Veins of Latin America" by Eduardo Galeano to President Barack Obama during a multilateral meeting at the Summit of the Americas in Port of Spain, Trinidad, on April 18, 2009.
Chavez, right, greets Russian Prime Minister Vladimir Putin during his visit to the presidential palace in Caracas on April 2, 2010.
Chavez salutes to the audience after passing a law in Caracas on November 12, 2011. Chavez has undergone several rounds of cancer treatment in Cuba, beginning in 2011.
Chavez participates in a ceremony at the Miraflores presidential palace in Caracas on January 27, 2012.
Chavez, left, jokes with American actor Sean Penn, right, during his visit to Miraflores presidential palace in Caracas on February 16, 2012. Penn thanked Chavez for the support given by the Venezuelan government to his nongovernmental organization, which benefits victims of the 2010 Haiti earthquake.
Chavez acknowledges supporters on the streets of Caracas while on his way to the airport to travel to Cuba for ongoing cancer treatment on February 24, 2012.
Chavez gestures to the crowd during his closing campaign rally in Caracas on October 4, 2012. The leftist leader won a fourth term on October 7, extending his presidency to 2019.
A handout picture released by the Venezuelan presidential press office on Friday, February 15, 2013, shows Chavez surrounded by his daughters and holding the February 14 edition of the official Cuban newspaper Granma at a hospital in Havana, Cuba.
Chavez supporters gather in Caracas' Bolivar Square to mourn Chavez's death on March 5, 2013.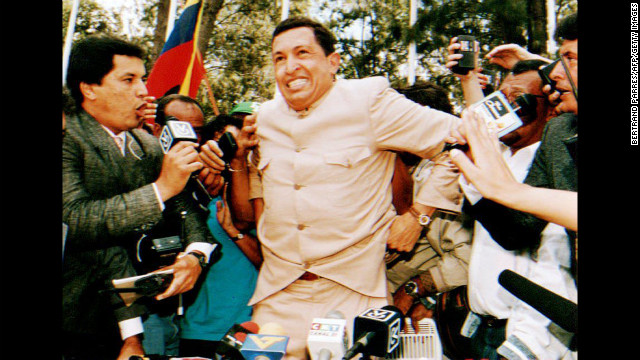 Photos: Political career of Hugo Chavez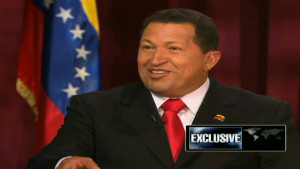 Hugo Chavez's 2009 interview with CNN
"As Venezuela begins a new chapter in its history, the United States remains committed to policies that promote democratic principles, the rule of law, and respect for human rights," the statement said.
Maduro assumes the interim presidency and elections will be held in 30 days, Venezuela's foreign minister, Elias Jaua, said during an interview aired on state-run broadcaster VTV.
The Obama administration wants the election to be "free and fair and credible," according to the administration official.
Hugo Chavez's death draws sympathy, anger
Maduro made no mention of running for election in his public comments on Tuesday.
But he is widely expected to be the United Socialist Party of Venezuela's candidate and is considered the frontrunner by Latin American experts.
The United States will stay out of the election. And the administration official said it remains open to restoring diplomatic relations with an ambassador regardless of the winner.
However, given what occurred on Tuesday regarding charges by Venezuela against two U.S. Embassy attaches, the official said "we need to see more than we saw today."
The Americans were accused of plotting to destabilize the country, which the State Department dismissed.
The administration official believes, however, it is "counterproductive to be at odds" with the Venezuelan government.
Another administration official said expulsion of the U.S. military aides was a sign the Venezuelan leadership is feeling "uncertain, unsure and weak," and that a more constructive relationship with the United States was "really up to the Venezuelans if they want that."
But senior American officials don't expect the relationship to change dramatically in the short term primarily because Chavez's system still exists.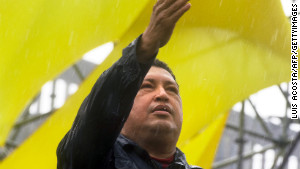 Chavez: From failed coup to presidency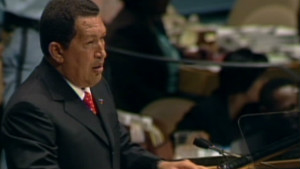 2006: Chavez calls Bush 'the devil'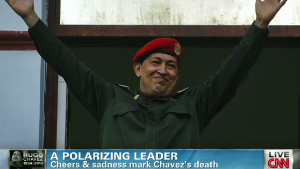 Venezuela's future after Chavez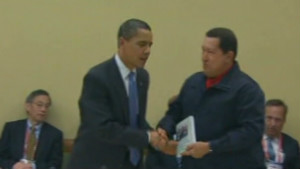 The relationship between Chavez and U.S.
Opinion: Chavez used force of personality to win votes, influence leaders
The United States, these officials say, will want to see a break with that and movement toward a democratic process.
The officials believe that Chavez adherents led by Maduro will want to maintain the same approach, but could be more pragmatic and less confrontational.
However, there are strong anti-Venezuelan views on Capitol Hill and it would be difficult to confirm an ambassador. That could change if there is cooperation on issues like counter-narcotics or counter-terrorism, the officials said.
The Obama administration is expected to try and get Venezuela to impose sanctions on Iran, which the country has repeatedly violated, they added.
Latin American experts believe Chavez's death could change the dynamic in the region, not only between the United States and Venezuela, but also among Latin American countries.
Robert Menendez, chairman of the Senate Foreign Relations Committee, said that Chavez ruled "with an iron hand" and his death has left a "political void that we hope will be filled peacefully."
"With free and fair elections, Venezuela can begin to restore its once robust democracy and ensure respect for the human, political and civil rights of its people," the New Jersey Democrat said.
Mike Rogers, chairman of the House Intelligence Committee, called Chavez a "destabilizing force in Latin America" and an obstacle to progress.
"I hope his death provides an opportunity for a new chapter in U.S.-Venezuelan relations," the Michigan Republican said.
CNN's Jim Acosta and Elise Labott contributed to this report.